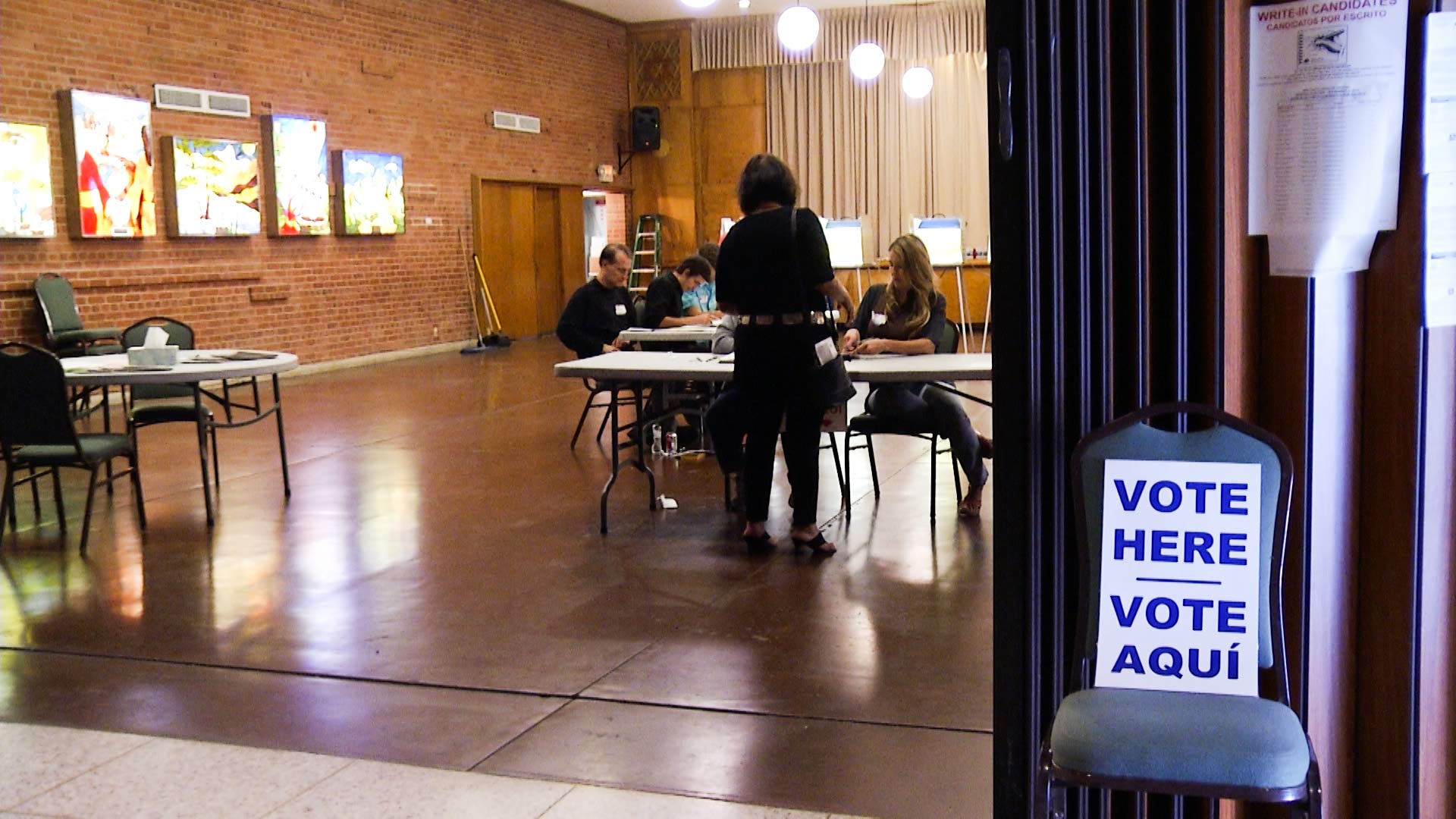 Volunteers check voter registration at a voting station.
AZPM Staff
The Voter Participation Center is mailing 139,000 voter registration forms to Arizona residents.
The Washington, D.C.-based group is targeting African Americans, Latinos, women and people between 18-38.
"We're looking at people who are traditionally underrepresented, whose registration rates are not equal to their strengths and the voting age population," said Page Gardner, president of the Voter Participation Center.
This is not the first time the group has targeted potential Arizona voters. The work they did in the past was successful.
"Eighty-three percent of the applicants who return our voter registration forms successfully make it onto the rolls, and that is an Arizona statistic," said Gardner.
According to the group, 71% of Arizona voters who registered through the Voter Participation Center cast ballots.