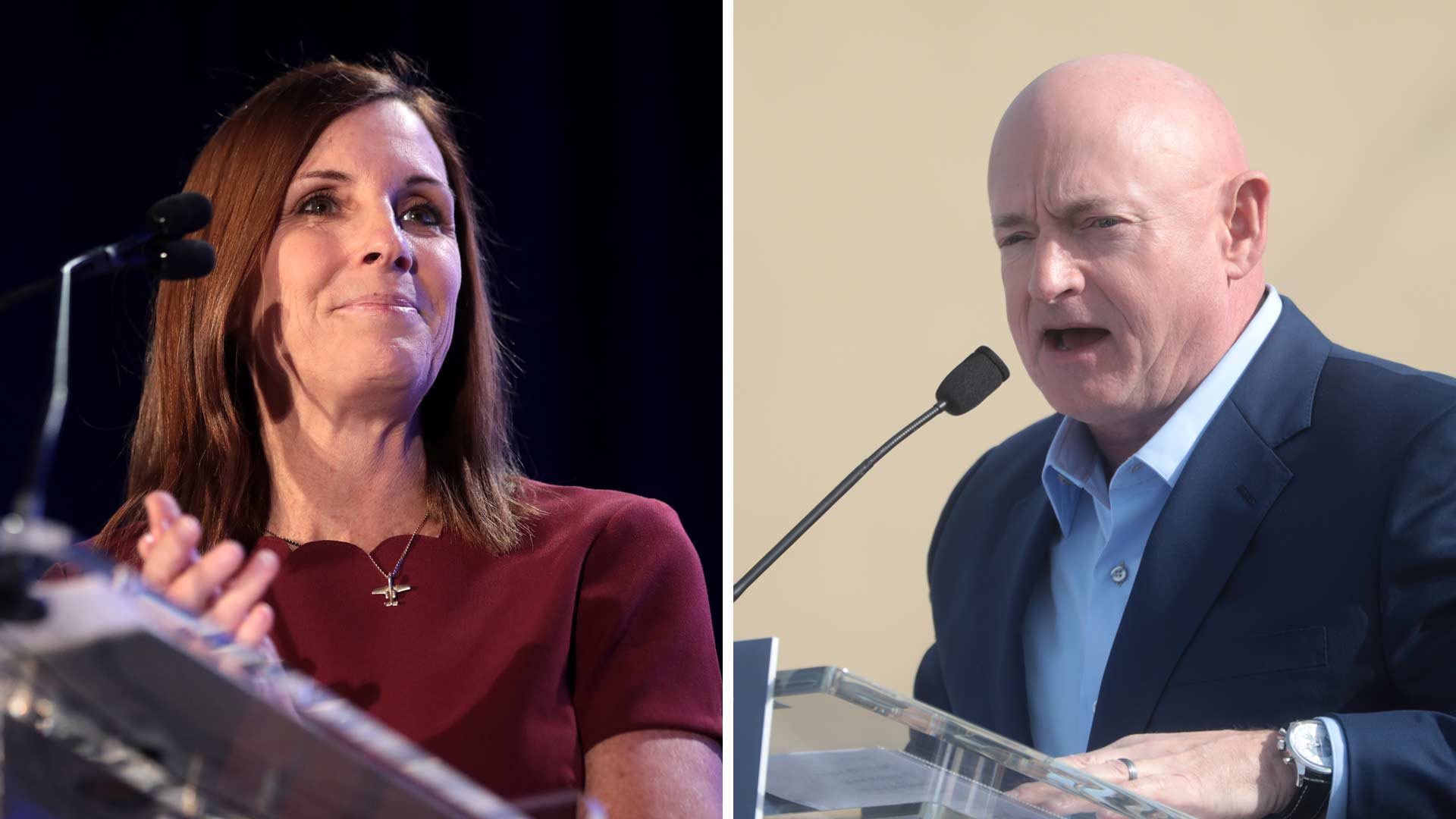 Republican Martha McSally, left, and Democrat Mark Kelly.
Gage Skidmore/Flickr (CC BY-SA 2.0)
Republican Martha McSally leads Democrat Mark Kelly by 1 point in the race for U.S. Senate in Arizona, according to a poll by OH Predictive Insights.
The poll conducted in early May shows McSally with 45 percent support and Kelly with 44 percent. Ten percent of respondents are undecided, a number that has not changed since the last poll in January. In the earlier poll, McSally led by 2 points.
The poll also shows that 38 percent of those who took part had no opinion or had not heard of Kelly. Nine percent said the same about McSally.
The poll has a 4 percent margin of error.