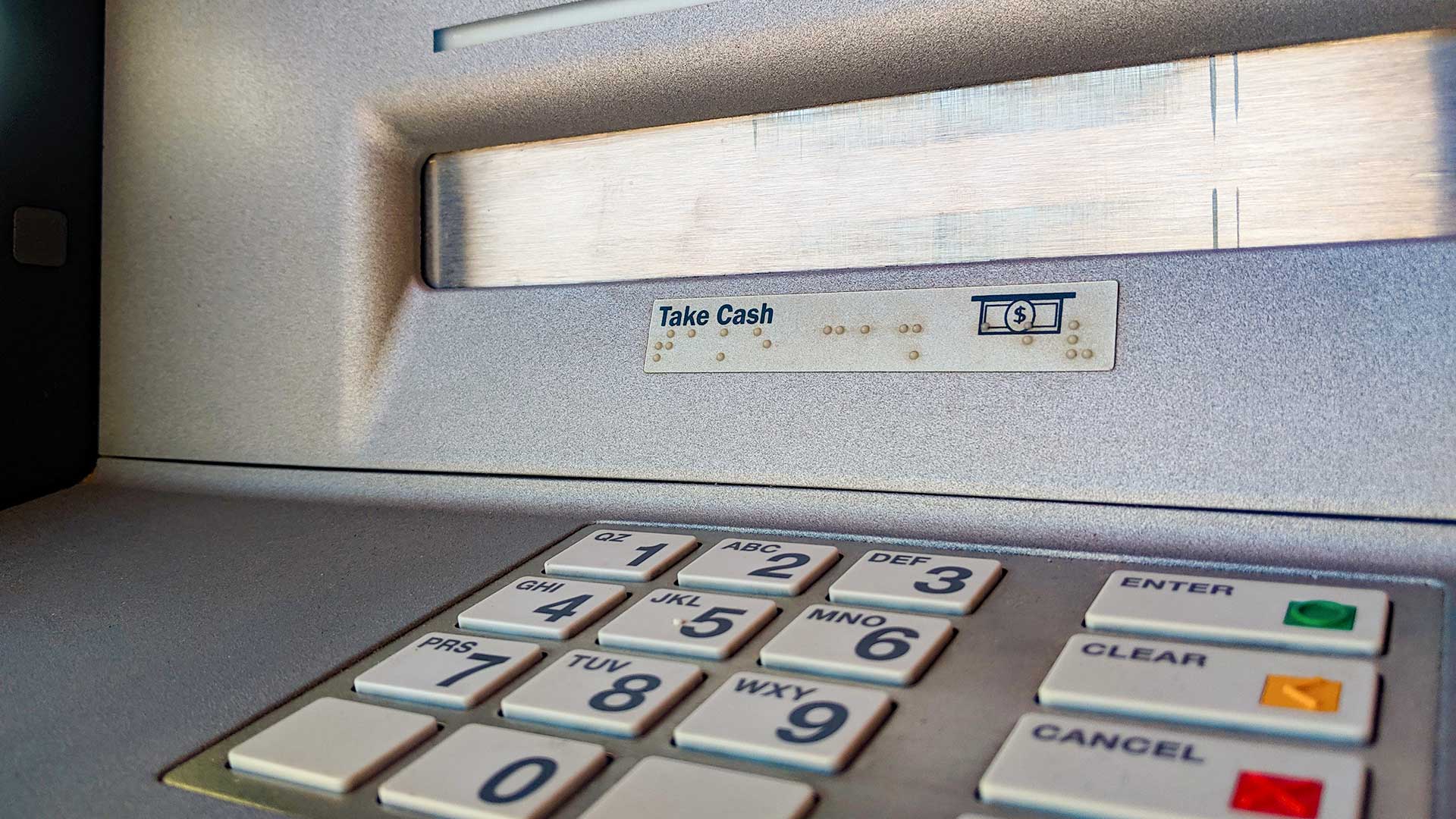 The number pad and cash dispenser at an ATM.
AZPM
The 2023 season was a resurgent one for spring training in Arizona. The Cactus League contributed $418 million to Arizona's Gross Domestic Product, according to a study conducted by Arizona State University's Seidman Research Institute.
"I am laser-focused on building businesses right here in Arizona, and the Cactus League is a critical partner in doing just that," Gov. Katie Hobbs said Friday during a press conference at Tempe Diablo Stadium.
The spring training season in the Valley created 6,000 jobs, which resulted in a combined $270 million in wages. This marks a return to pre-COVID-19 numbers; in fact, 2023 outpaced the Cactus League's economic impact in 2018. During that campaign, spring training in Arizona created a $373 million impact, with 6,400-plus jobs yielding $224 million in salary.
For years, the Cactus League has depended on out-of-state visitors to generate economic revenue for the annual event. In 2023, 60% of game attendees were from outside the state, a number that mirrors that of years past. The Arizona State report interviewed only out-of-town visitors.
"The importance of these studies is what additional revenue it generates here within the Valley," said Anthony Evans, senior researcher at the Seidman Research Institute. "If I go to a Cactus League game as a resident, I'll be spending most of my money there, rather than at the bar, the restaurant, and other events within the Valley. So it's not new dollars coming in. What we're trying to look at is what new dollars come into the Valley as a result of Cactus League games."
Snowbirds, who spend part of the year in Arizona, were also excluded from the study for similar reasons. Evans and other researchers determined that travel parties spend $421 on average daily, and attend a median of three games during their trip.
"After the last three seasons impacted by a pandemic and work stoppage, the Cactus League in 2023 provided some resilience of a major tourism industry and engine for Arizona," said Cactus League president Chris Calcaterra. "Everyone associated with the spring training industry should be very proud of this past season."
Attendance numbers this past spring approached pre-COVID levels, with games drawing a combined 1.5 million fans, in contrast to 1.74 million in 2019.
These strong attendance numbers come despite high ticket prices for games. With strong demand from out-of-town visitors, MLB clubs introduced dynamic pricing in 2011. From 2011 to 2023, section ticket price increases at Cactus League ballparks ranged from $12 to $20. One Arizona season ticket holder saw his season tickets increase by $42 per seat in that 12-year span, far beyond the rate of inflation. These dramatic increases have priced out some Arizonans from seeing baseball in their own backyard.
Cubs season ticket holder Chris Jordan has seen the change in the makeup of the crowd over the years.
"The big shift would be from smaller crowds who are fans of the team to a snowbird tourist event," Jordan said. "Tickets have gotten so expensive because of demand that simply being there, especially at Cubs games, has felt like a show of wealth."
Although some Arizonans may not have access to games, tourism revenue continues to justify the year-round investment into the Cactus League. Tempe Diablo Stadium underwent a $50 million renovation in 2021, and other ballparks have been modernized in recent years.
"These robust (revenue) numbers are dividends of long-time community investment into spring training facilities through construction and renovation, by the municipalities, the tribal community, the clubs, and the Arizona sports and tourism department," Calcaterra said.
The Cactus League, founded in 1946, represents the longest-running national sporting event held in Arizona. Hobbs is confident that the attractions across the state will keep fans coming back every year.
"There is no other place in the country where you can cheer on your favorite sports team one day and see one of the world's seven natural wonders the next," Hobbs said.