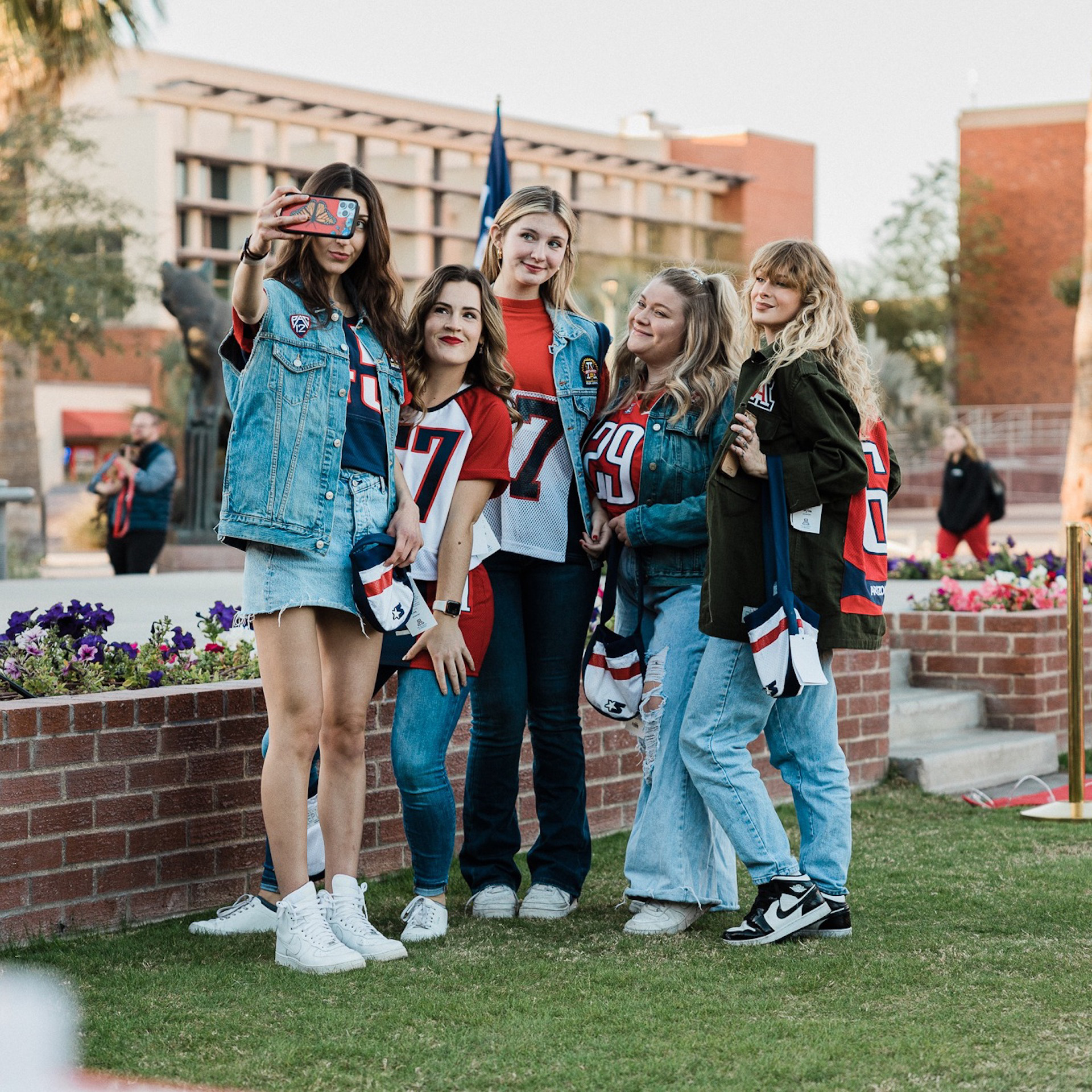 VIEW LARGER UArizona students model clothing prototypes derived from unused football jerseys.

UArizona Norton School of Human Ecology
University of Arizona football jerseys are getting a second life as fashionable sportswear.
U of A students are turning used and unused jerseys into shirts, jackets, and other apparel. Professor of Practice Elizabeth Heuisler is working with students from the Norton School of Human Ecology on campus. She explains the game jerseys are locked away in warehouses with no plans to be worn again.
"What else are you going to do with them?" she said. "You can't give them away, we can't throw them away obviously. And it's public money. So, the university looked at it and said 'What can we do to benefit the students somehow?'"
Heuisler's apparel production class teaches aspects of design and manufacturing, so students can get real-life experience creating clothing prototypes. It also connects them to the business of marketing, licensing, and brand management.