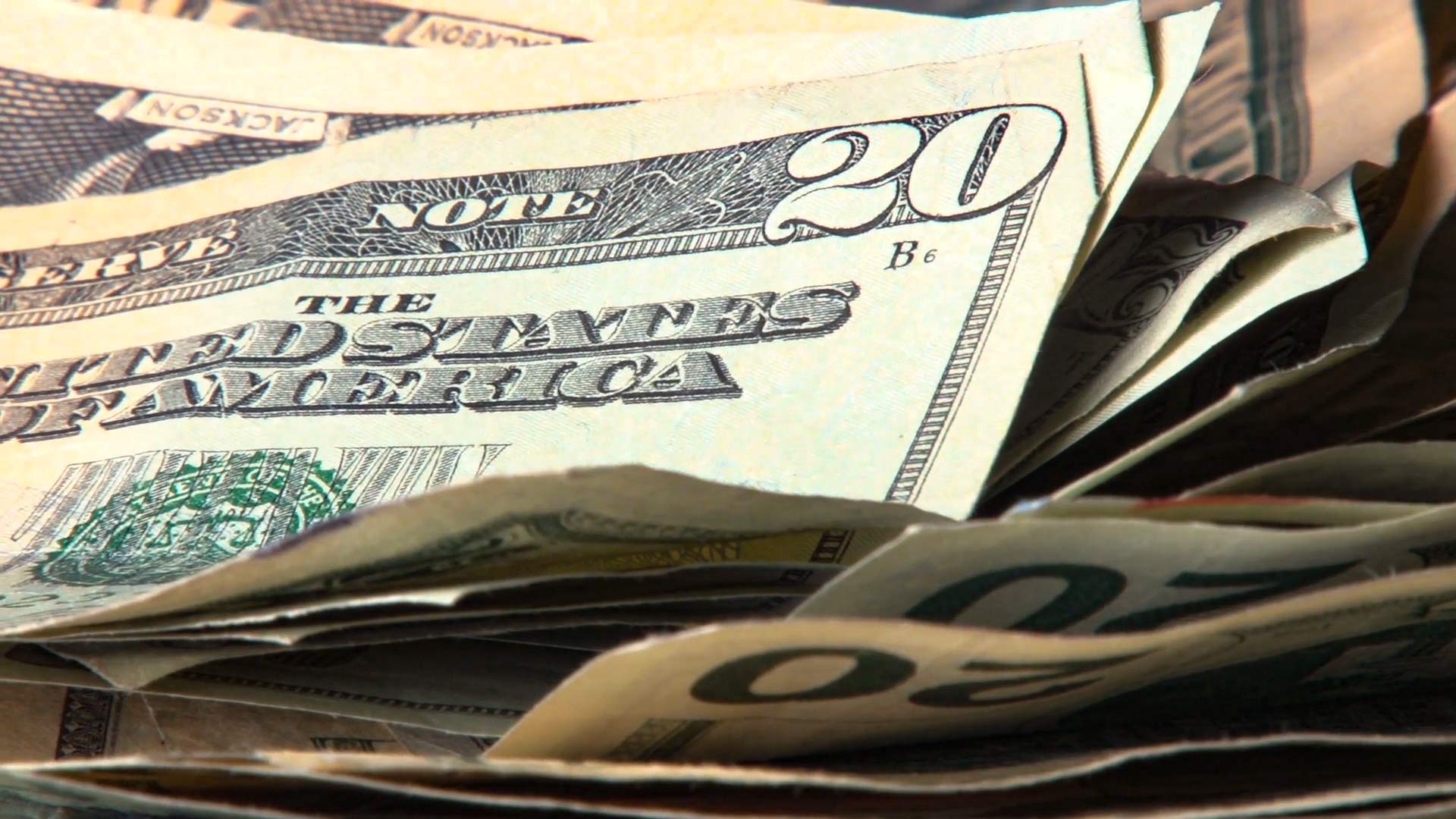 Twenty-dollar bills.
AZPM
Commissioner Gary Bettman says the NHL is still committed to Arizona after Tempe voters rejected a referendum for a Coyotes arena.
Bettman said the team is looking at other areas around Phoenix for a long-term home.
"It's a good market, and if we can make it work, we'll make it work," Bettman said. "We've had our challenges."
Bettman, who held his annual state of the league news conference Saturday before Game 1 of the Stanley Cup Final between the Vegas Golden Knights and Florida Panthers, said he was surprised and disappointed but not shocked by the result of the vote last month.
"Team-related referendums in all sports don't do well," Bettman said. "The Islanders did one (in 2011) and it lost. They got their building. When we were looking at Columbus for an expansion, that building referendum went down."
The future of the Coyotes is now a major question as they go into a second season playing at a 5,000-seat college rink on Arizona State's campus.
At the other end of the spectrum are the Ottawa Senators, who are close to being sold for what Bettman expects will be around a billion dollars — "give or take."
"I've always felt that we've been undervalued, so this, to me, is just an affirmation that our franchises are more valuable than Forbes or Sportico or many investment bankers have said," Bettman said. "Our competitive balance is extraordinary, and that should somehow be equating to higher values, and I think you're beginning to see that."
When the final ends, Bettman may meet with executive Stan Bowman and coach Joel Quenneville, whom he must reinstate for either to take another job with a team. Bowman resigned as Blackhawks GM and Quenneville as Panthers coach in October 2021 after an investigation into Chicago's 2010 sexual assault scandal revealed their roles in the team mishandling the situation.
Bettman said Bowman and Quenneville each requested a meeting and that his office told them he'd deal with them after the playoffs are over.
OUTDOOR GAMES IN NEW JERSEY
The league announced two outdoor Stadium Series games next season in East Rutherford, New Jersey, at MetLife Stadium — home of the NFL's New York Jets and Giants. The Philadelphia Flyers are set to play the New Jersey Devils on Feb. 17 followed by the New York Rangers against the Islanders on Feb. 18.
This is the first time the NHL is playing outside in the state of New Jersey. It comes 10 years after the Rangers played a pair of games, one each against the Islanders and Devils, at Yankee Stadium.
The Rangers played the Buffalo Sabres at Citi Field in the Winter Classic in 2018. This is the Devils' first outdoor game since 2014, and it comes on the heels of their second playoff appearance over the past 11 years.
"When a team is on the rise, we want to showcase them," NHL senior executive VP and chief content officer Steve Mayer said. "The time is right."