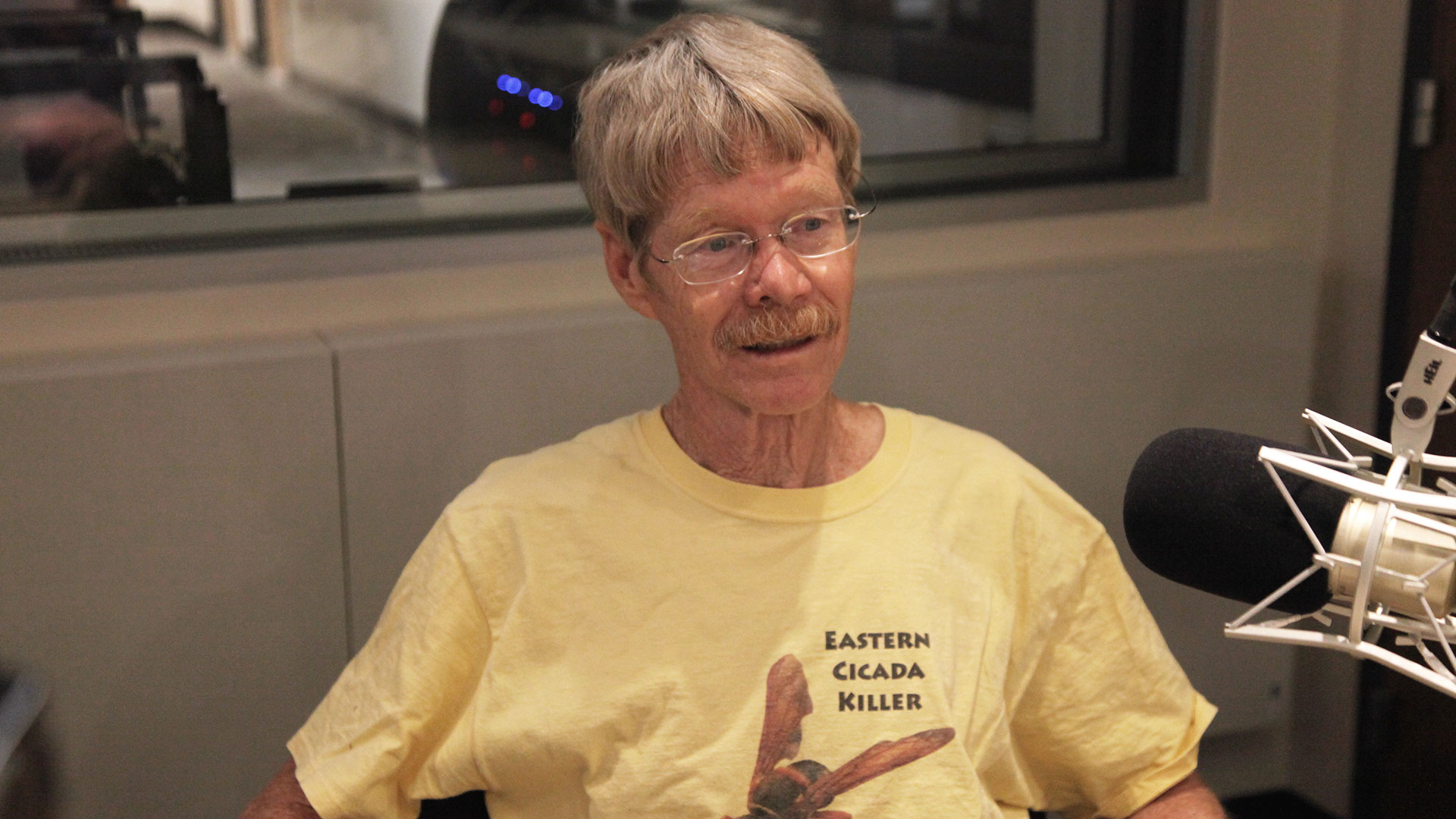 Dr. Justin O. Schmidt, University of Arizona entomologist, in the AZPM radio studio.

Colleen Greer
Renowned University of Arizona Entomologist Justin Schmidt, also known as the "King of Sting," died Saturday evening from Parkinson's Disease.
Schmidt is best known for rating the pain of Hymenoptera insects–stinging bugs like bees, wasps and ants. He would allow himself to be bitten or stung by these animals to better understand their defense mechanisms. His research eventually created the Schmidt Pain Scale, the official rating scale for the pain inflicted by these stings.
Schmidt was able to prove that if a colony faces higher danger, then the more pain and higher potency of venom the insect can inflict.

Schmidt's efforts have been highlighted on Arizona Spotlight, Arizona Illustrated, Jimmy Kimmel Live and Marvel's Antman.
His research has resulted in over 185 publications, 20 book chapters, two edited books and hundreds of scientific presentations.
Schmidt died surrounded by family and loved ones in his home.