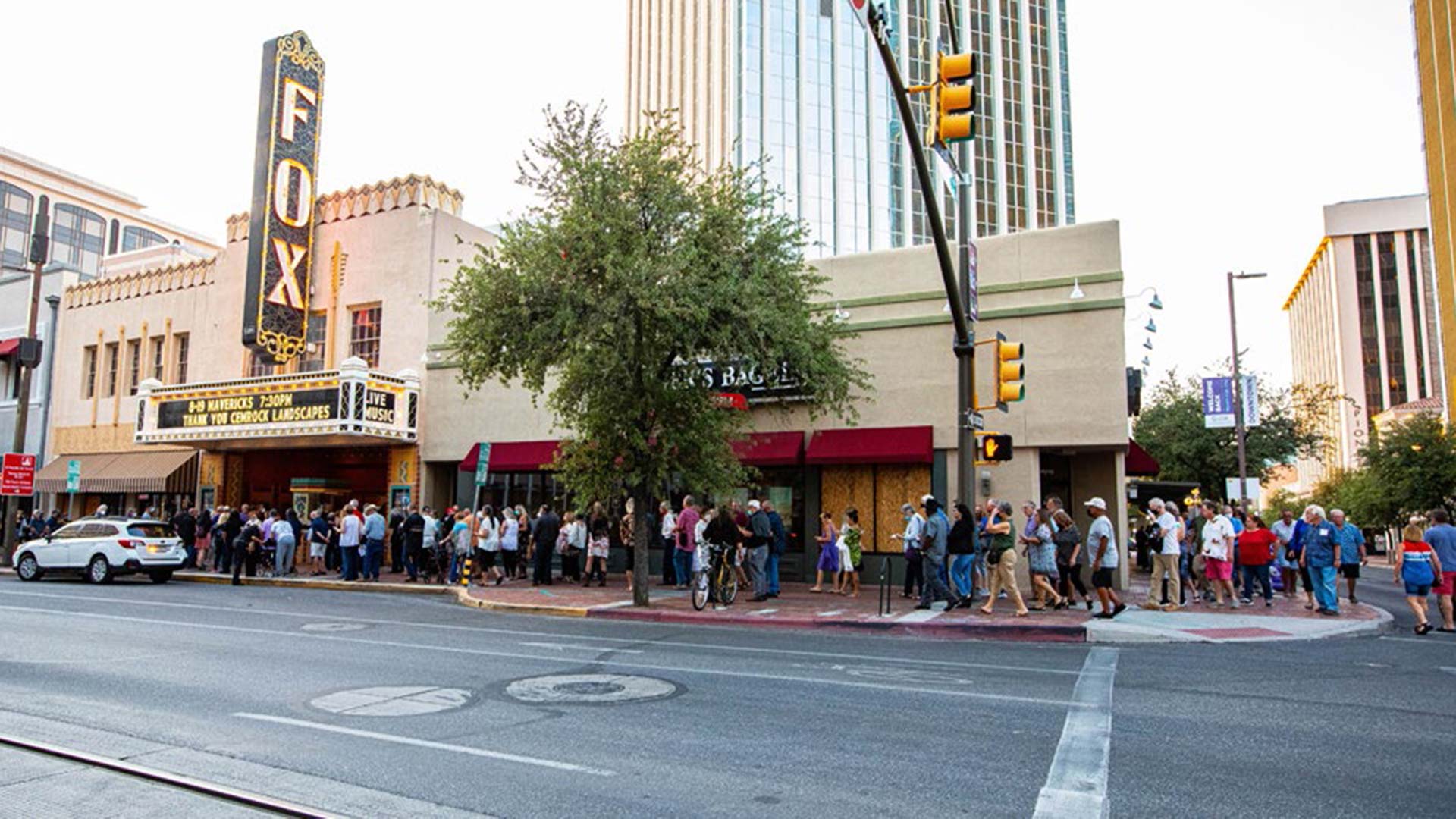 The building to the east of the Fox Tucson Theatre, which formerly housed a Bruegger's Bagels, could become part of a renovation and expansion.
The Rio Nuevo board will sell the Fox Tucson Theatre to the foundation that runs it for $100 as part of a deal that aims to renovate and expand the theater.
Fox Tucson Theatre Foundation is working acquire the building to the theater's east, and plans to use that space to expand the theater into what it calls "a best-in-class arts and culture hub."
The foundation is already in talks to buy the building from the current owner.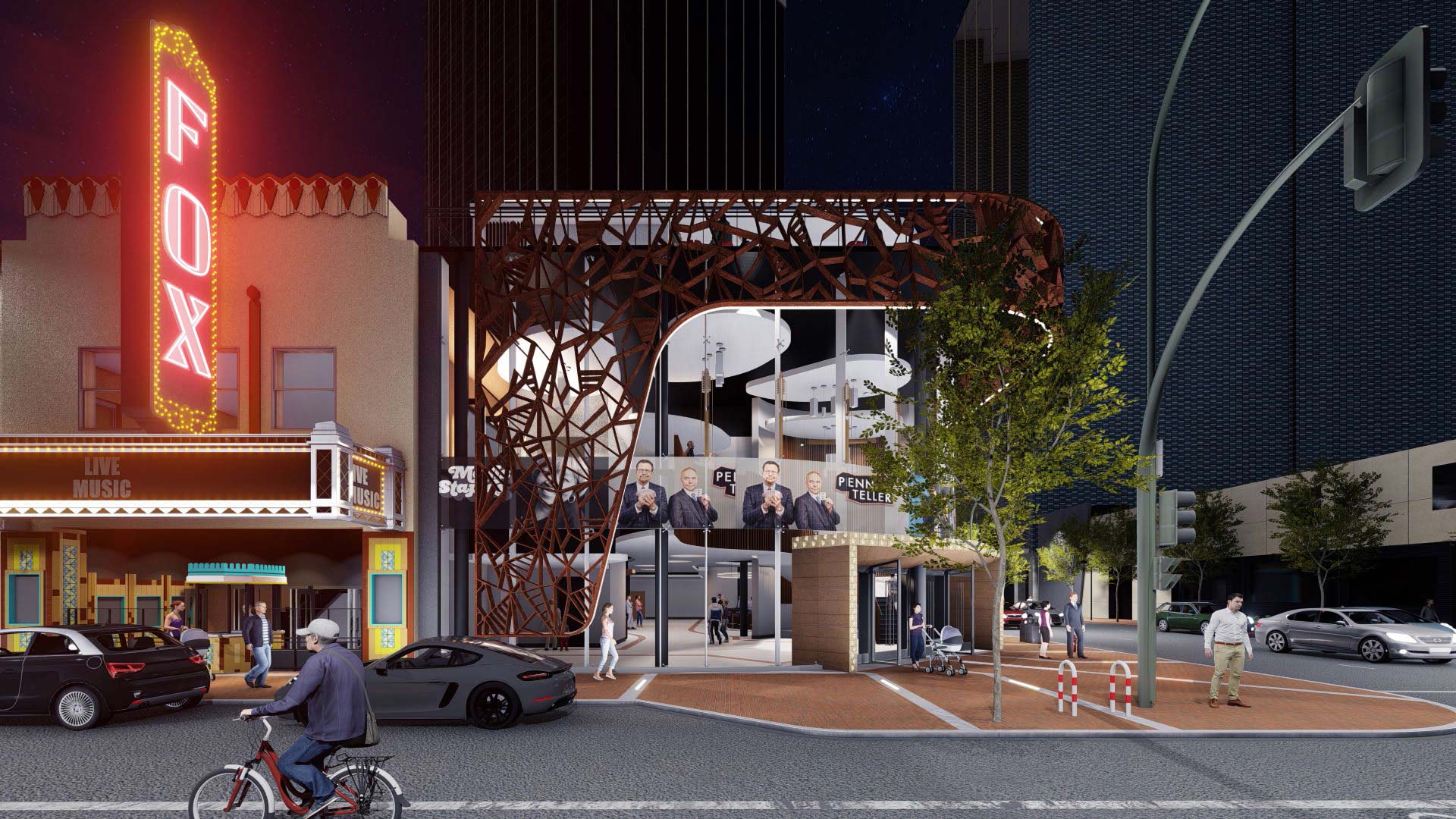 This rendering shows what architects propose for the redesign of the Fox Theatre.
The renovation would integrate into the historic theater building, add space for dining and a rooftop bar, and give the building a new entrance and lobby at the corner of Stone Avenue & Congress Street.
Rio Nuevo will also contribute up to $2 million in matching funds toward the project, which is estimated to cost more than $21 million.
The Fox Tucson Theatre opened in 1930 and closed in 1974. It was renovated by the foundation and reopened on New Year's Eve 2005.
MORE:
Arizona
,
Arts and Life
,
Business
,
Pima County
,
Culture
,
Downtown Tucson
,
Entertainment
,
Government
,
News
,
Real Estate
,
Tourism
,
Tucson
,
U.S.