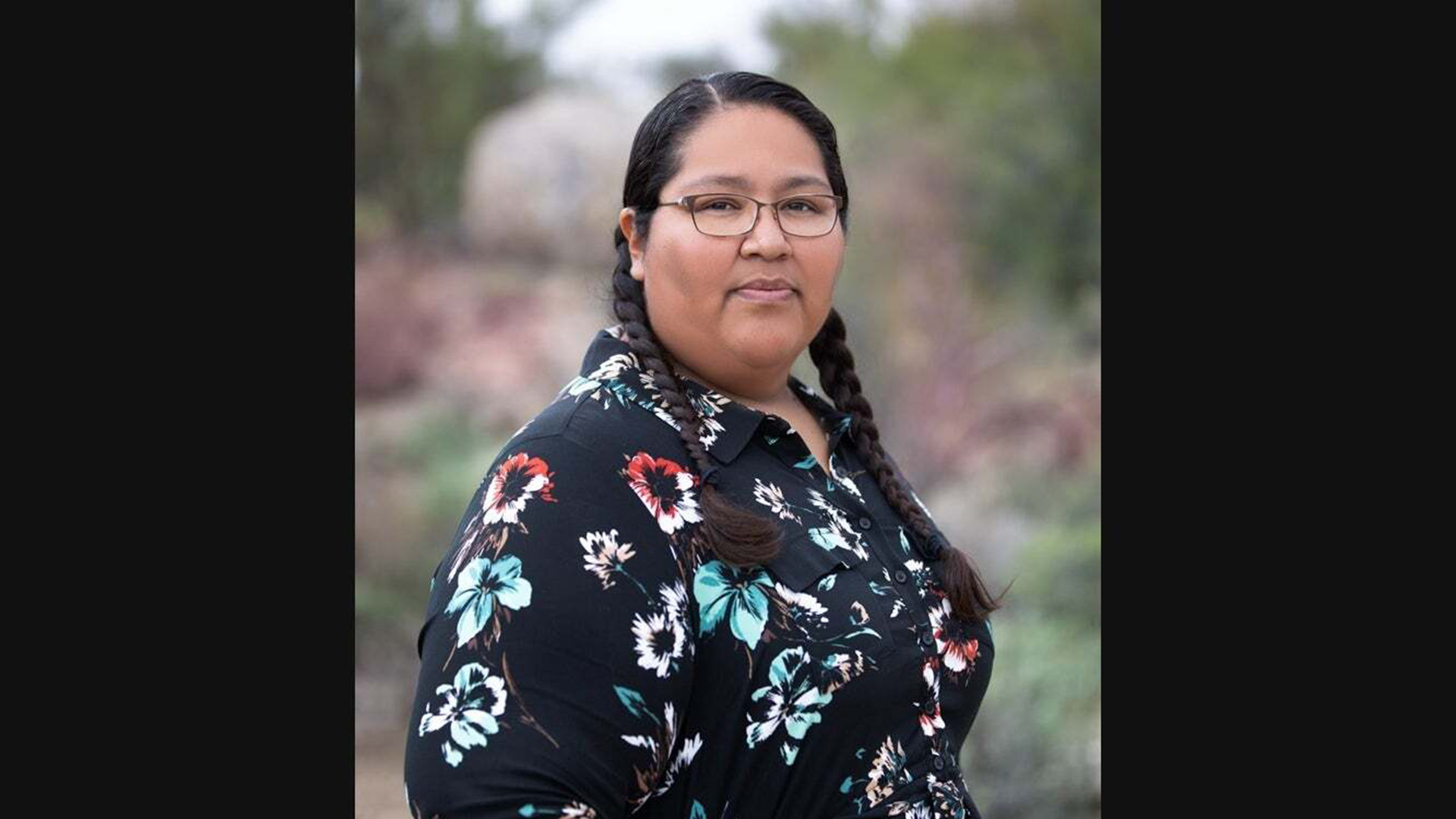 Gabriella Cázares-Kelly won the 2020 contest for Pima County Recorder with nearly 59% of vote.
Christina Standifer Photography
Gabriella Cázares-Kelly won the contest for Pima County Recorder with nearly 59% of the vote. She and Tucson Mayor Regina Romero say Cázares-Kelly is the first Indigenous person to be elected to county-wide office. Cázares-Kelly is a member of the Tohono O'odham Nation.
Emma Gibson talked to her about some of the priorities she has for her administration.
---
Gibson: You know how in the presidency they are always talking about the president's first hundred days, and maybe what that agenda will be? Do you have a list of goals that you want to accomplish in those first hundred days, that first chunk of time?
Cázares-Kelly: One of the first things that I plan on doing is reinstating the Pascua Yaqui early voting site, make sure we are connecting with community and really addressing those concerns that have been plaguing Pima County. The transition will have a lot to do with analyzing what we're doing and assessing what is working and what isn't [and] where there are opportunities for growth.
Staying along that line of issues that tribal members see living on tribal nations, when it comes to whether a county is precinct-based or maybe [has] a vote center. Do you plan to keep Pima County as a precinct-based county or do you want to switch over to vote centers?
I think vote centers [are] something that is specially in the tribal communities would be a really beneficial thing to have. Simply the confusion that exists right now with people where they are registered versus where they live, and the the fact that people are traveling more than an hour — commuting — just to to work and to live, that is an area where there's a lot of confusion, and voting centers I think we would solve a lot of that issue.
You've also talked about sending text messages out as a way to track ballots. What are some of the first solutions-based ideas that you're going to implement when you take office?
That's one of the solutions that we're really looking forward to. That is something that we already have the technology for. Your ballots are already scanned. You're already seeing them. If you know the website, you are able to go and look up where in the process your ballot is — and so for that information to come directly to the voter.
And on your website you also supported a handful of legislative changes, from same-day voter registration to rights restoration for people who have felonies. How do you plan on pursuing those legislative changes and which ones will get priority.
One of the ones that I've been talking about I think the most, has been about rights restoration because that is something that is such a huge part of voter registration. Any person who has ever volunteered has absolutely gotten the response: 'I cannot register. I'm a person with a felony.' And then the conversation ends right there. We haven't done anything to really push that conversation. I will be creating a position specifically to address rights restoration and connecting people with felonies directly to the Pima County Attorney's Office and to the public defender's office to go through the rights restoration process, because this is a huge problem here in Pima County.