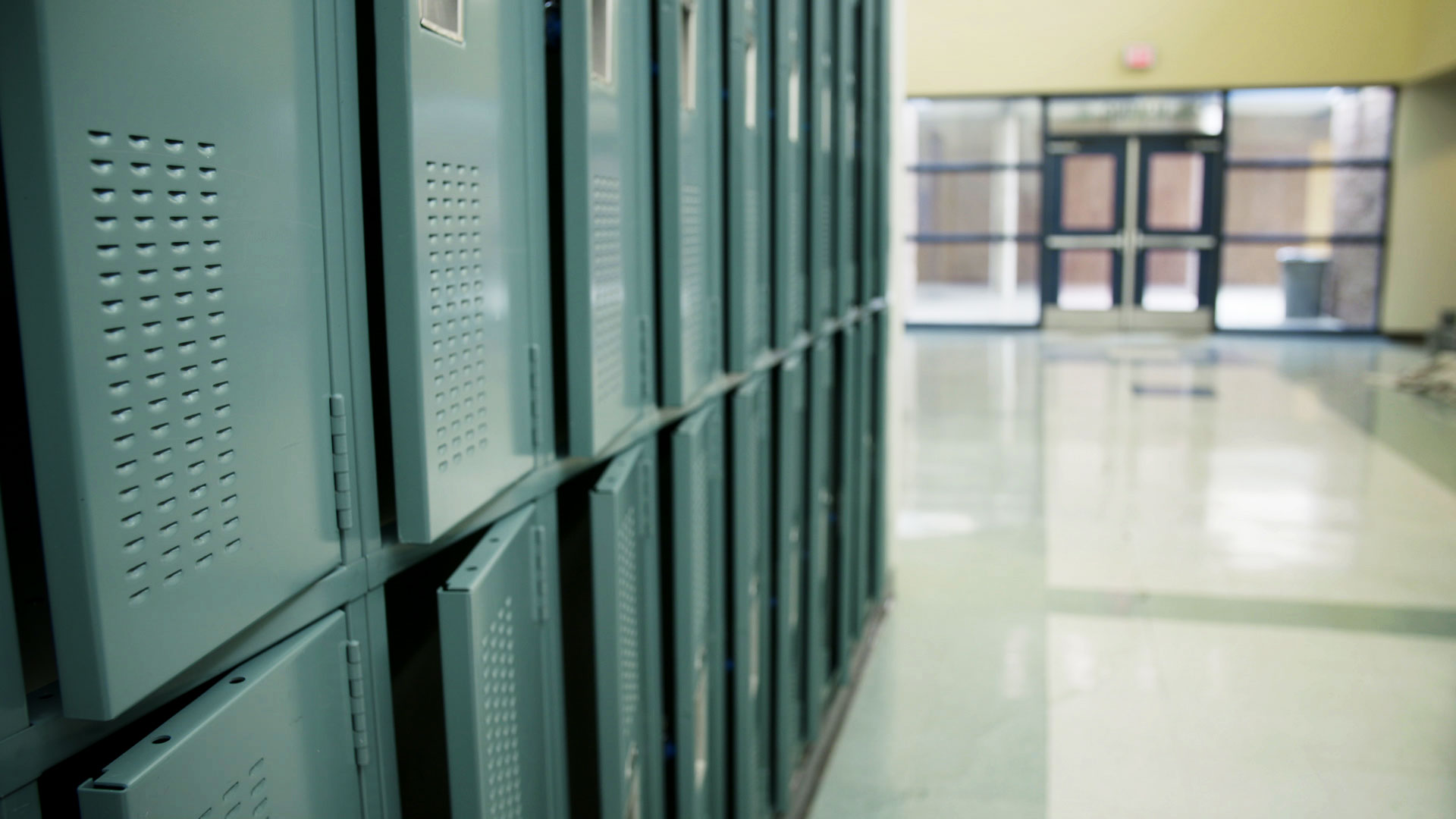 File image of a row of lockers in a school.
AZPM Staff
The state has dedicated $15 million to expand access to dual enrollment classes in Arizona, enabling more students to get college credit while in high school.
The funding is designed to help to offset the costs to enroll in dual enrollment classes: low-income students will get priority. Arizona Department of Education's Associate Superintendent for School Improvement Michelle Udall says that ADE will reimburse the education providers.
"We don't want the students to have to pay the money upfront and then be reimbursed," said Udall during a webinar hosted by Helios Education Foundation Thursday. "We're asking that the providers allow them — grant them the waiver upfront, and then, we will reimburse that to the provider directly. So, to the community college or the college directly."
Freshmen and sophomores in high school can qualify for reimbursements up to $300 per year to cover six credit hours. However, students must have a grade point average of 2.5 or higher and attain a C or higher in that class. Juniors and seniors can qualify for up to $600 per year, or for 12 credits, but also must maintain passing grades and a 2.5 GPA.
A study published in February by the Helios Education Foundation with contributing authors from Arizona State University shows less than 40% of working-age Arizonans have a two-year college degree or higher. The study also finds that students who enroll in dual enrollment classes for college credit while in high school are twice as likely to attend college and are 1.2 times more likely to stay in college.
Kimberly Lent Morales, Director of Research and Evaluation at Helios Education Foundation, said that the number of Arizona high school students who are enrolled in dual enrollment classes has risen.
The Helios Education Foundation's study shows that in 2020, 24.4% of high school graduates in Arizona had taken at least one dual enrollment course, with the most common courses covering math, English, and Career and Technical Education courses. There are also disparities in participation in dual enrollment classes among race, gender, and income.
Females overall are more likely to participate in dual enrollment courses than males, with 27.7% of female high school students in Arizona participating in those programs in 2020. For male students, that percentage is 20.9%.
White and Asian students are the most likely to participate in dual enrollment courses, whereas Black and Hispanic students are less likely to participate in those courses.
Low-income students are also less likely to enroll in dual enrollment courses than non-low-income students.
Morales said that the study also found that about 200 local educational institutions in Arizona do not provide dual enrollment courses. To address this, the state budget has included an allocation for recruiting new dual enrollment teachers.
"The $500,000 is dedicated to honor teachers who earn their dual enrollment certification," said Janice Palmer, Vice President of Government Affairs and Public Policy at Helios Education Foundation. "Must be a new teacher earning that certification and provide instruction in at least one course. And then, there is provided a one-time $1,000 incentive bonus."