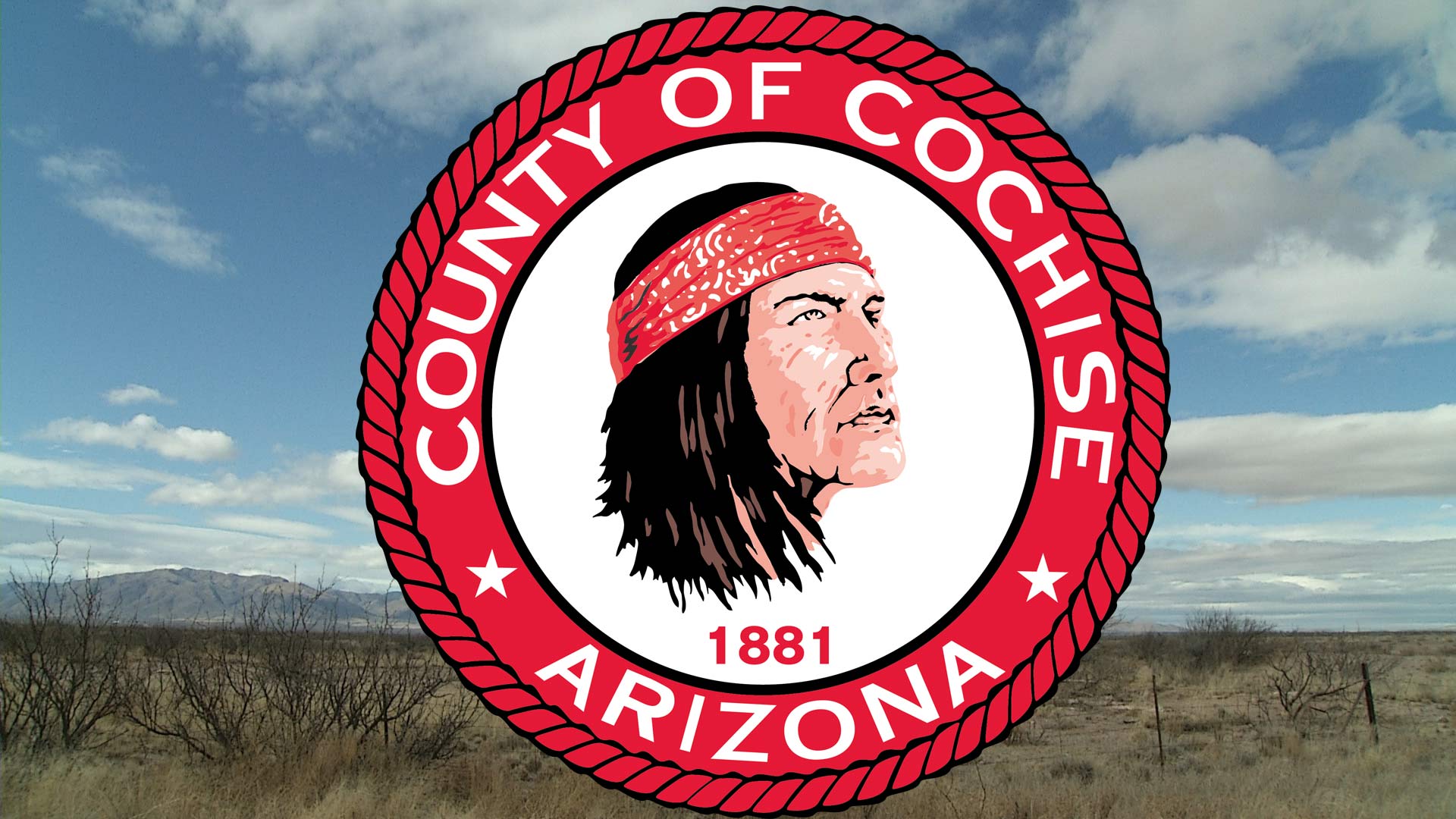 The seal of Cochise County.
In a 2-1 vote, the Cochise County Board of Supervisors moved to hire Phoenix-based attorney Tim Lasota, who is known for his work in election law, to represent the board in its latest lawsuit from the state.
During their emergency meeting Wednesday morning, they decided to not include Cochise County Recorder David Stevens in their legal representation since he is listed separately in the lawsuit.
Earlier this week, Arizona Attorney General Kris Mayes filed suit against the board and Stevens, an election skeptic, for changing Cochise County's election management to Stevens.
Mayes warned the supervisors about her concern over the legality of the "broad transfer of power" prior to their decision last week.
In a media release, Mayes also expressed concerns over the violation of open meeting laws by Republican members Tom Crosby and Peggy Judd.
Toward the end of the Wednesday meeting, Judd questioned how they will be paying for fees tied to the lawsuit. In response, Crosby said, "I haven't talked to [Lasota] about doing anything for free or being reimbursed in any other place besides from the County." Judd "did not entirely agree" with the move, and Crosby joined Judd's sentiments but added that "he did not file a lawsuit against us."
Their next board of supervisors meeting will be March 14th.