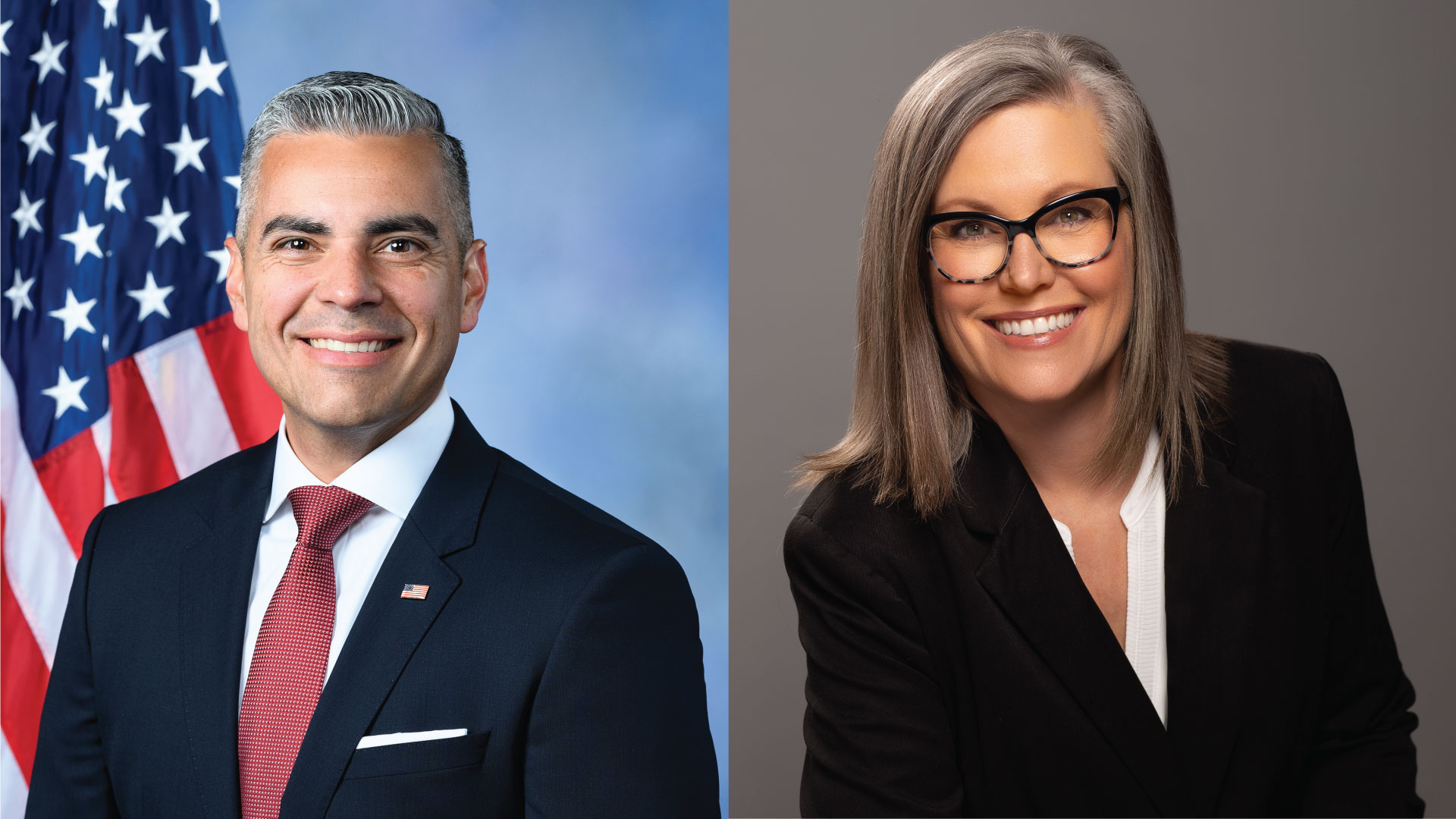 Two of Arizona's new elected officials, Republican Congress Member Juan Ciscomani (left) and Governor Katie Hobbs (right).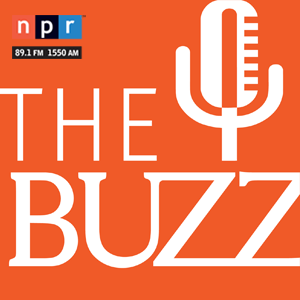 Juan Ciscomani had not even been sworn in as the representative from Arizona's sixth U.S. House district when he got his first dose of Washington politics.
Ciscomani, a Republican whose district covers east Tucson and most of Cochise County, took part in the historic 15 rounds of voting it took to elect Kevin McCarthy as Speaker of the House. He stuck by McCarthy through every round and was given the job of nominating him in the tenth round of voting.
"As the time is getting closer, you're like, 'oh my gosh. I'm about to give a floor speech. This is kind of surreal'" he said. "The moment that it hits you is when the clerk says, 'for what purpose does the gentleman from Arizona rise?' and you're like, 'that's me. I'm the gentleman from Arizona.'"
After those 15 rounds, Ciscomani was able to take the oath of office, which he said reminded him of the oath he swore when he became a U.S. Citizen. Among the acts that followed shortly after that is a bill that is likely to not make it past the Democrat-controlled Senate or President Joe Biden's desk, an attempt to repeal a funding increase for the Internal Revenue Service.
"Many of us ran on that notion of unwinding a lot of the harm that the Biden administration has done, and this was a big one that didn't make any sense and didn't benefit anyone that I represent."
Ciscomani said that even though that bill has slim odds of making it any further, he said it represents why it is important that he and other newly-elected House Republicans are now a part of the majority in the chamber.
"It adds those check and balances," he said. "It forces both sides to come to the table on solutions that actually work for the country. No longer can the Biden administration run without any kind of accountability."
Washington is not the only place where a divided government has leaders talking of bipartisanship. The same can be said of the capital building in Phoenix, where Republicans hold one-vote majorities in both the state house and senate, while Democrats control the governorship.
Katie Hobbs was sworn in as governor at the start of January, and she spoke about bipartisanship in her inaugural speech. She then saw members of the legislature walk out or turn their backs on her when she spoke about the topics of abortion and education during her State of the State speech a few days later.
"Honestly, I think these antics are more a concern for the Republican leadership than they are for my office," said Hobbs. "I've had encouraging meetings with both [House] Speaker [Ben] Toma and [Senate] President [Warren] Petersen, and they acknowledge the need to work together."
Among the issues that must be addressed quickly is the education aggregate expenditure limit, which could result in budget cuts of around 17 percent for public schools in the state. In response to Republican backlash that they will solve the issue, Gov. Hobbs said that there is an urgency, which was not being observed before the new session.
"Great. Solve it. I mean, they were supposed to come together in special session before the new year to do that. It didn't happen. If they want to solve it they could do it right now. They could do it today. "
Another issue that is of urgency is how the state will deal with further cuts to its allocation of Colorado River water and dwindling groundwater supplies in some areas.
"We need to have an all-hands-on-deck approach," said Hobbs. "The previous governor [Doug Ducey] put a lot of resources into this potential desalination project. That is a long time down the road, it will cost enormous amounts of money, it will make water from that project unaffordable and we need to look at more immediate solutions. That includes conservation, there are many projects that are ready to go right now. That includes innovative ways to augment our water supply and modernizing our infrastructure."
Hobbs said her proposed budget, which will be released shortly, will show how she plans to solve those issues and more.