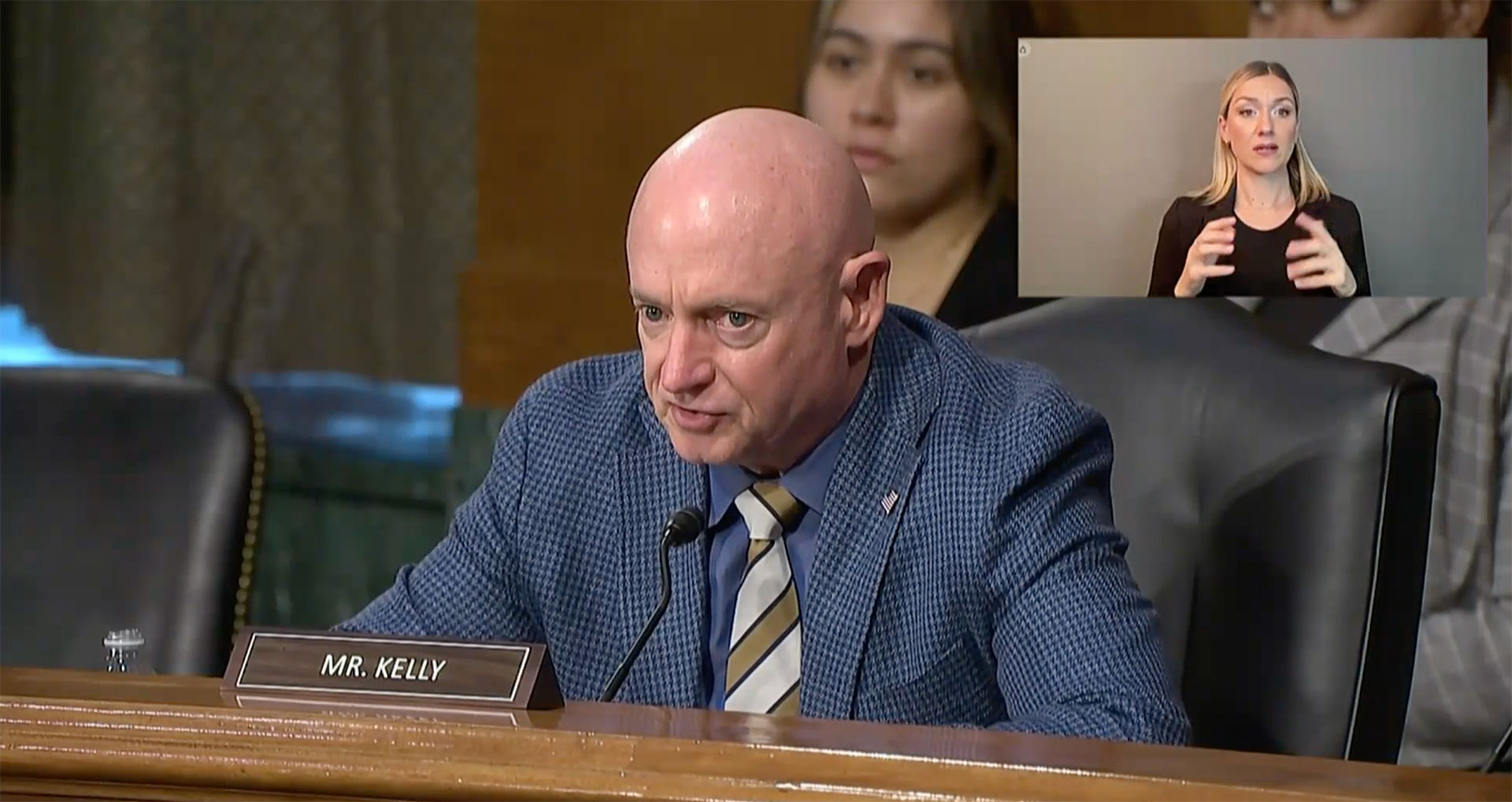 Senator Mark Kelly speaks at Senate Special Committee on Aging hearing on Thursday, Nov. 16, 2023.
Arizona Senator Mark Kelly is calling for Congress to crack down on scammers that use AI voice technology.
Scottsdale mom Jennifer DeStefano's story was highlighted at the Nov. 16 Senate Aging Committee hearing.
In January, scammers used AI to recreate her 15-year-old daughter's voice over the phone, creating a fake hostage situation and demanding $50,000 to keep them from harming her daughter. DeStefano quickly found out her daughter was fine and the scam wasn't real, but police said that since no money was transferred, there was no crime.
Kelly told lawmakers he wants to see more consequences for scammers that use AI voice technology, even if the scam isn't successful.
"Her daughter was crying and calling out for her. The police said there was nothing they could do. No money was transferred," Kelly said. "To me, that still seems like a crime."
Lawyer Gary Schildhorn, and a victim of an AI scam himself, said there is room to change laws to compensate for what he called "extortion" by scammers.
"In this instance, there are analogies to law towards intentional infliction of emotional distress," he said. "The law allows you to recover a sum of money that's not calculated by how much you actually lost but how much pain and suffering you have incurred."
Senator Kelly called on the Committee and Congress to address legal loopholes that make it harder to prosecute these AI powered scams in hopes of protecting consumers, particularly older Americans.