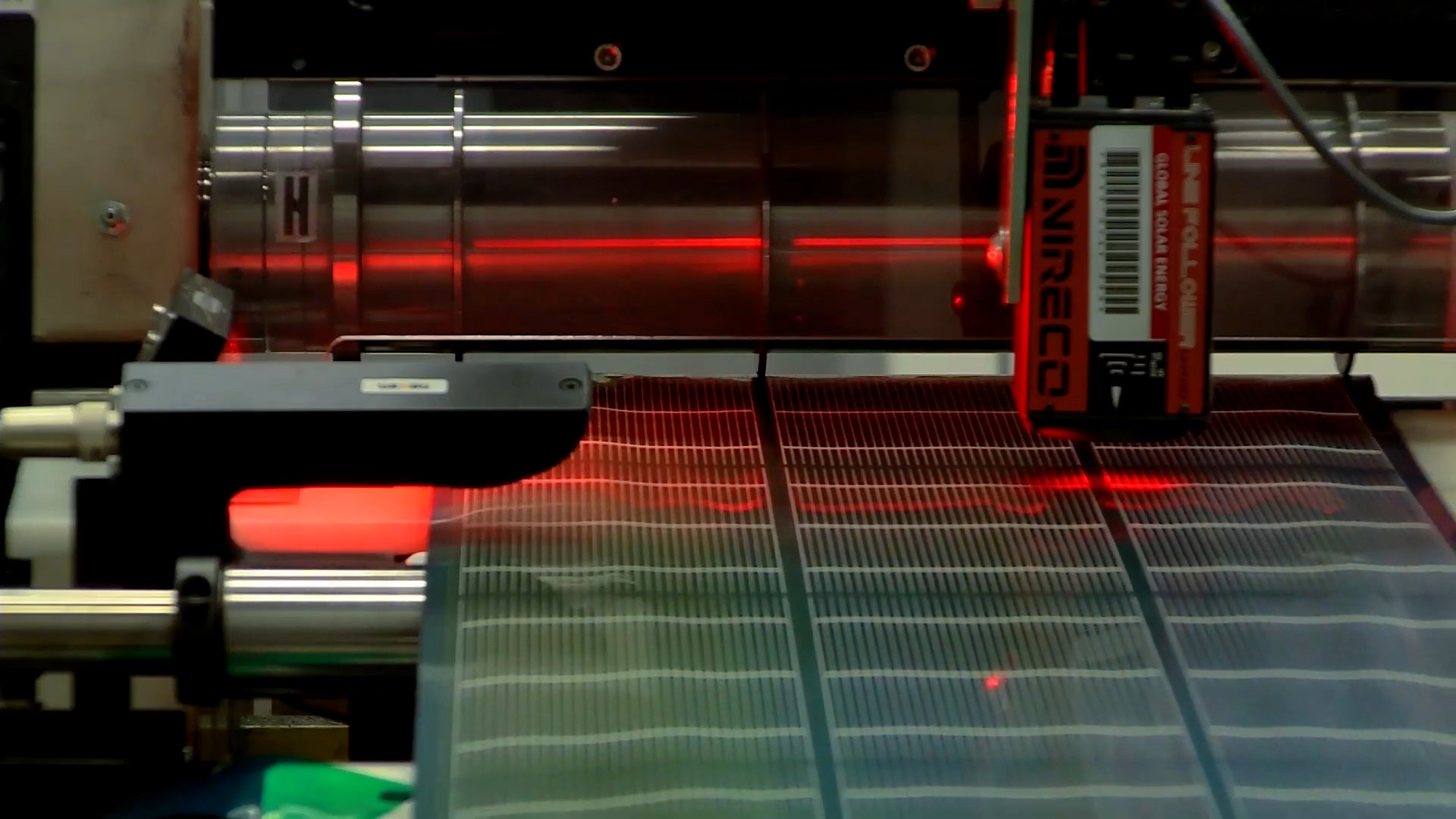 Solar cells made from perovskite.
Mark Shwartz
The cost and design of solar panels could change dramatically thanks to engineering research at the University of Arizona.
UA chemical and environmental engineer Adam Printz is researching a synthetic mineral called perovskite. Solar cells constructed from perovskite can be as thin as a piece of paper, and could eventually replace conventional solar panels made of silicon wafers.
"You can put these on windows, you can use it as wallpaper, the goal is to print these on a scale similar to how newspapers are printed," said Printz.
Solar panels have been made from silicon wafers since the 1950's. Perovskite panels are increasing in their efficiency and they are low-cost because they require far less material to produce.
Printz received a $700,000 grant from the U-S Department of Energy to continue his research. Large scale perovskite solar panels could be developed and deployed in disaster relief where size and portability of power units are important.