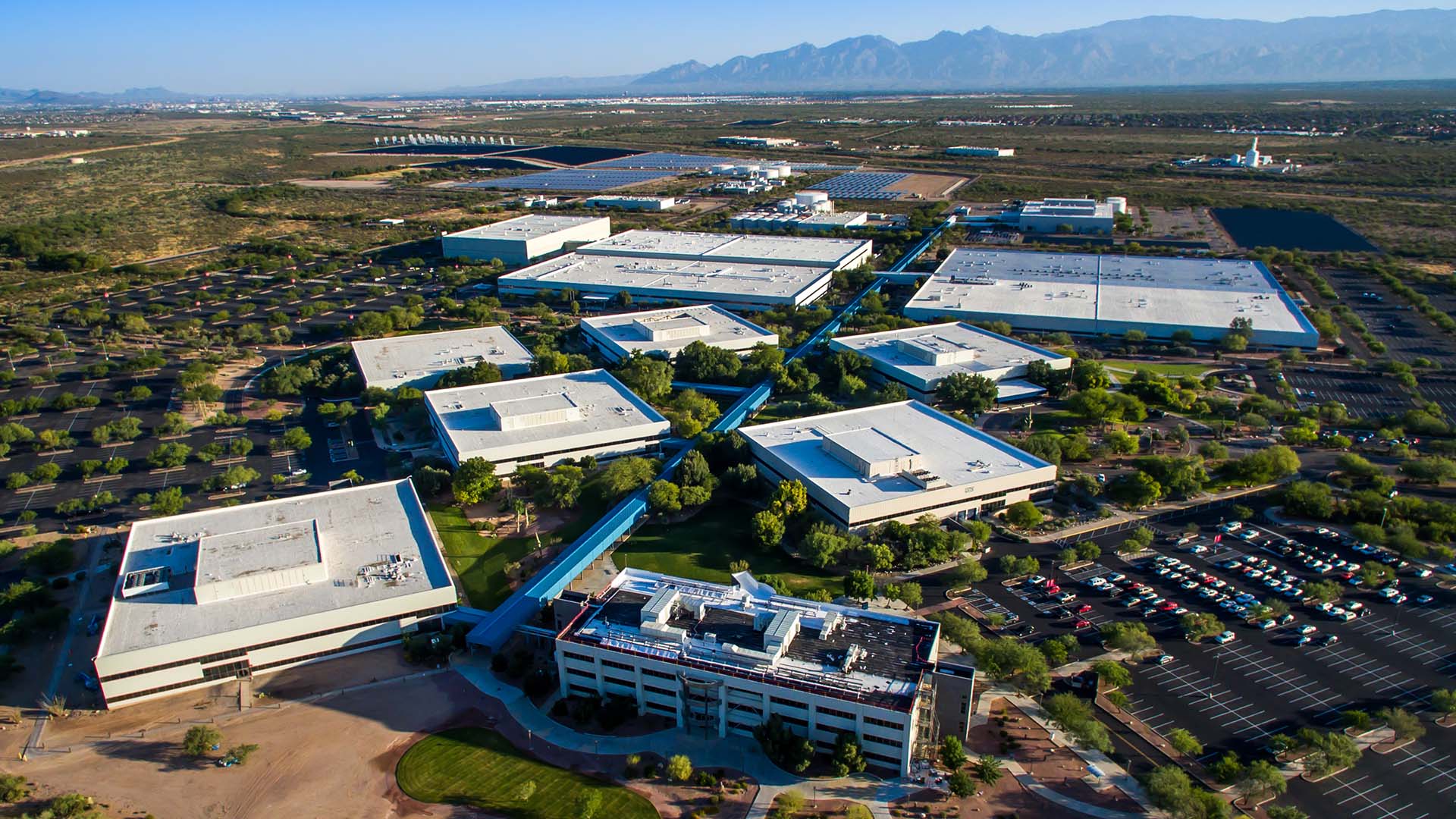 An aerial view of the UA Tech Parks.
Courtesy of Tech Launch Arizona
A new bioscience laboratory is coming to the University of Arizona Tech Park on Kino Parkway.
The facility, which works with blood, stem cell and bone marrow donations, is part of a rapidly growing industry in Arizona.
Luxembourg-based Eurofins CellTx announced this week that it will add a facility in Tucson and bring 24 new jobs with it.
Eurofins CellTx Vice President Ronnie Aga said the company chose the Tech Park because it's already home to several incubator bioscience companies.
"We have a local partnership with a business that we'll be able to just start up immediately," Aga said.
The company said it expects to complete the 15,000 square foot facility early next year.
Arizona Bioindustry Association President and CEO Joan Koerber-Walker said the bioscience industry in Arizona is playing catch up.
"Arizona is late to the party when it comes to focusing on building its bioscience sector," Koerber-Walker said. "Even though we've been working at it now for over 20 years."
She said cities like Boston and San Diego have been at it for twice as long, and although Arizona might be in the middle of the pack nationwide in terms of bioscience employment, the industry is growing twice as fast in the state as it is in the country overall.