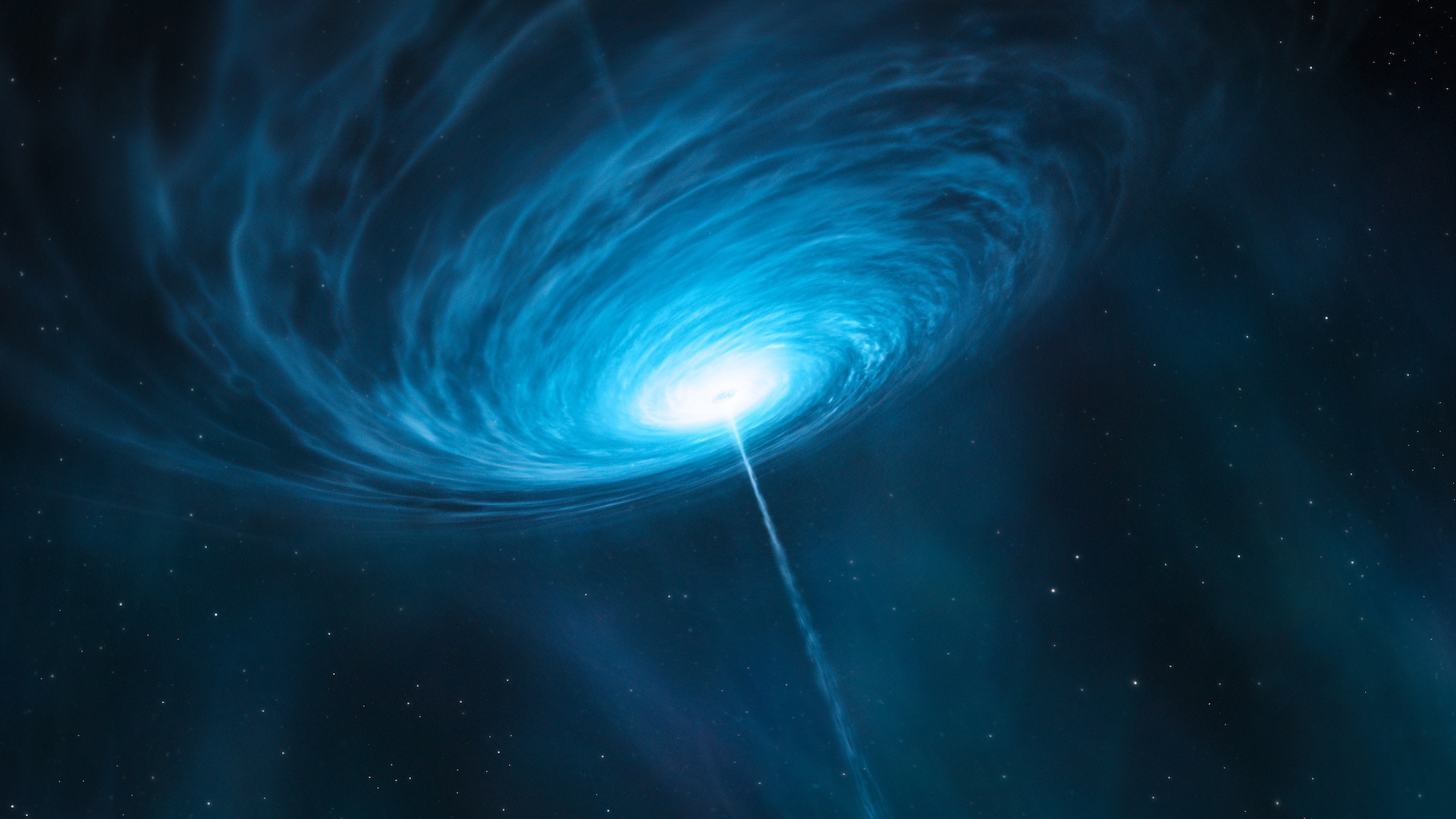 Quasars are the very bright centers of distant galaxies that are powered by supermassive black holes.
Illustration: ESO/M. Kornmesser
University of Arizona astronomy researchers are looking at the most distant quasar ever discovered. Quasars are interstellar objects powered by supermassive black holes, and this one could help scientists understand more about how galaxies were formed just after the Big Bang.
UA astronomer Feige Wang notes the group's observations are limited by the use of earth-bound telescopes. He says the next generation of orbiting space optics, like the proposed James Webb Space Telescope, will give them a clearer look.
"This space telescope will have a higher spatial resolution. So, our current understanding of this quasar is limited by the available high-resolution image," he said. "The most remarkable thing is this quasar hosts a 1.6 million solar mass black hole 600 million years after the big bang. It is an early epoch and it's a very distant quasar."
When astronomers look at distant objects in the universe, they are also looking back in time. The quasar that Wang's group is viewing is more than 13 billion light years from Earth, so it dates back to 670 million years after the Big Bang, when the universe was only 5% of its current age.
The researchers presented their findings at the 237th Meeting of the American Astronomical Society last week.