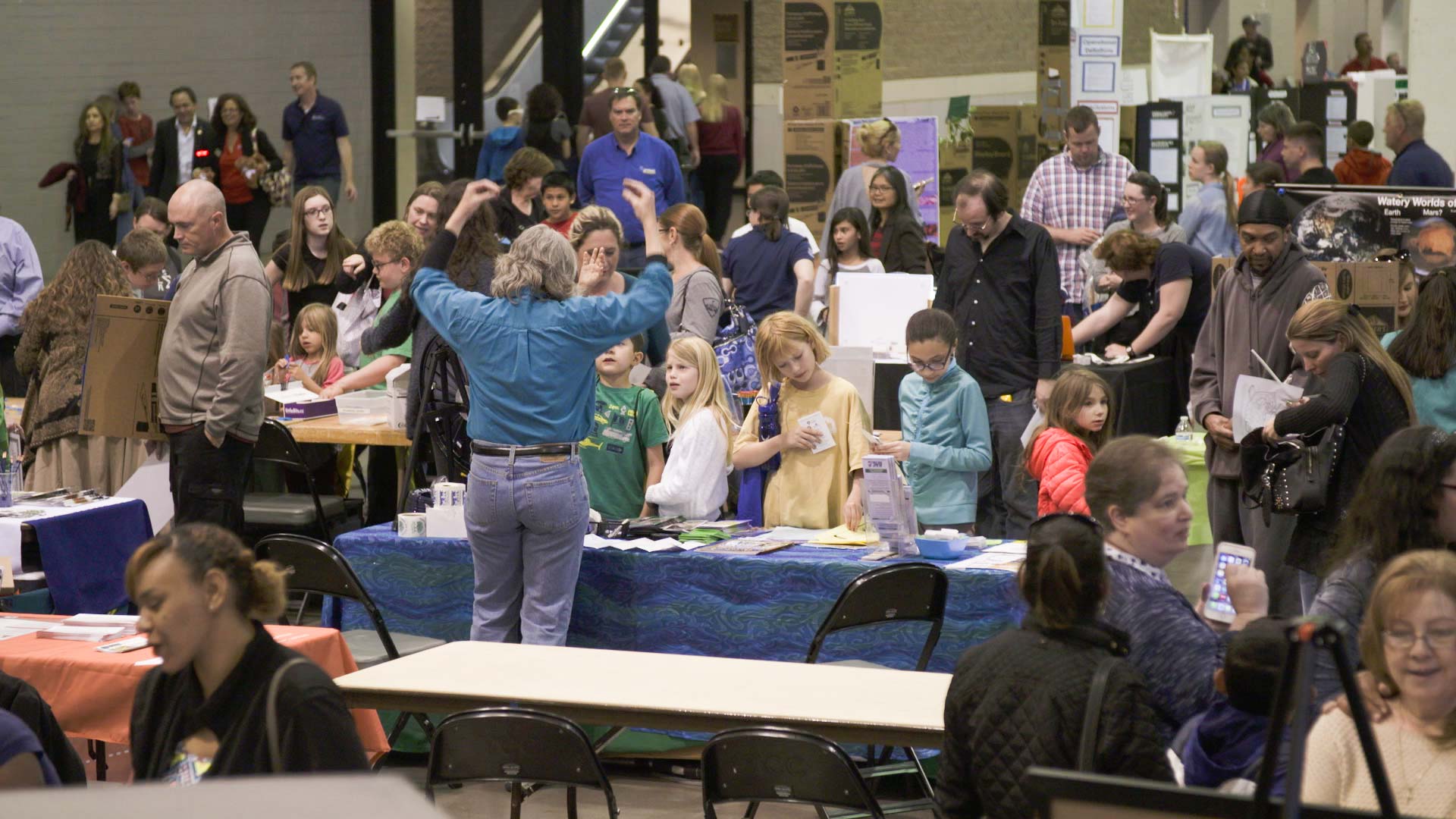 Exhibits at the 2017 SARSEF fair.
Southern Arizona's regional science fair isn't happening until March, but organizers have already decided the competition will be held completely online.
The Southern Arizona Research, Science and Engineering Foundation has put together local science fairs for more than 60 years. Last March, on two days notice, the group pivoted to holding its final competition virtually, streaming its awards ceremony online. Julie Euber, with the group, says next Spring, the entire event will be held virtually. "All students will be submitting their work over the internet and we're going to have a way for the public to still view that work except in a virtual platform," Euber said.
A SARSEF news release says details of the event are "evolving," but the group has decided the virtual fair will take place March 1-6, 2021. There will be a virtual project floor for the public to explore and enjoy with opportunities to ask questions and interact with students and SARSEF will release resources and suggestions throughout the fall for school and district fairs considering virtual submissions and projects.
SARSEF expects 7,000 students, from kindergarten through high school, to take part in the science fair this March. But instead of taking up a hall at the Tucson Convention Center, displays will be set up on the web, where the public and judges will be able to look them over.