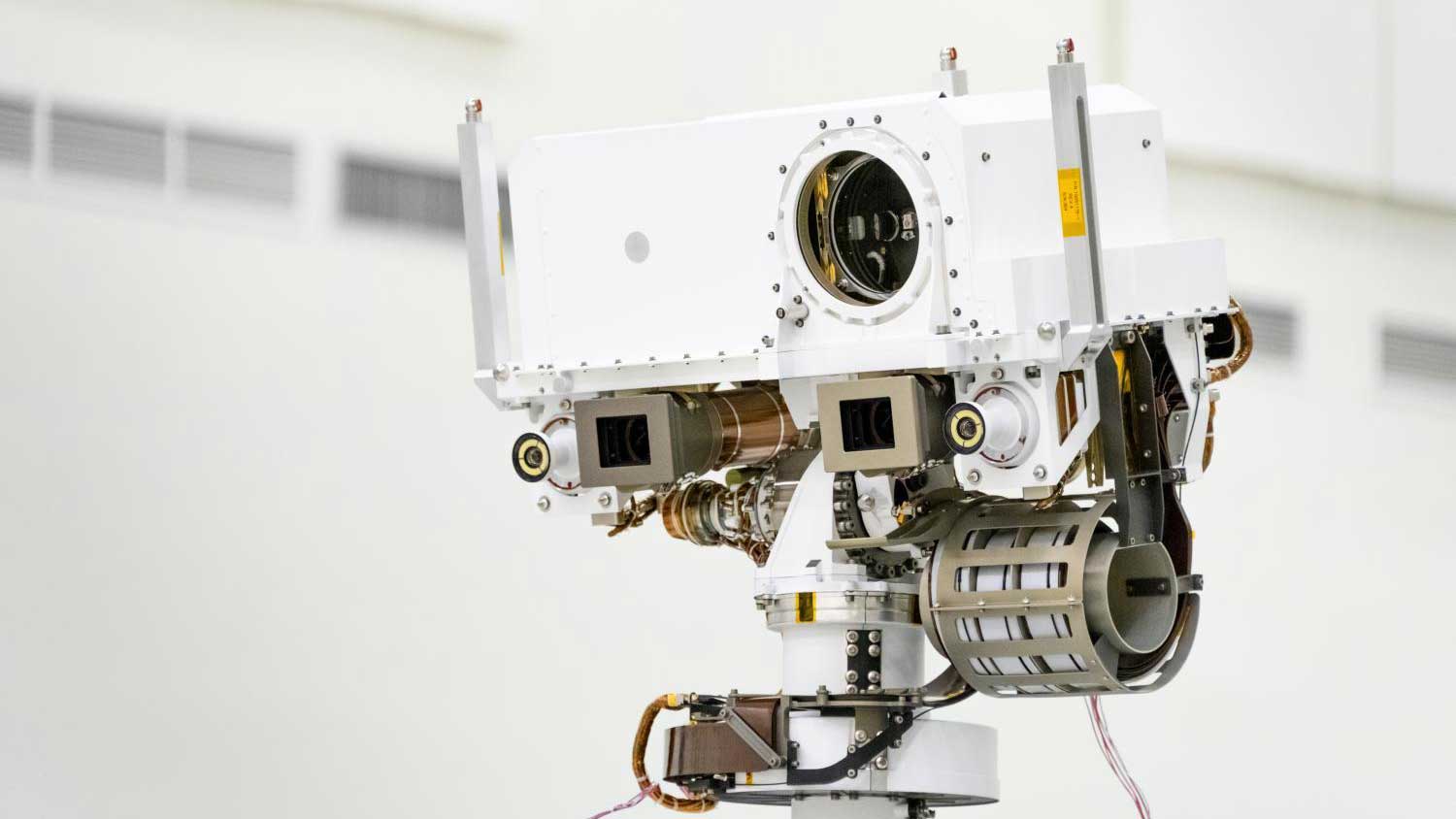 VIEW LARGER This image, taken in the Spacecraft Assembly Facility's High Bay 1 at the Jet Propulsion Laboratory in Pasadena, California, on July 23, 2019, shows a close-up of the head of Mars 2020's remote sensing mast.

NASA/JPL-Caltech
When NASA's latest Mars rover, Perseverance, launches, it will carry another camera designed and operated by Arizona State University.
ASU cameras have previously perched atop the masts of the Spirit, Opportunity and Curiosity Mars rovers.
Both Curiosity's Mastcam and Perseverance's Mastcam-Z equip two cameras that provide images and video in color and other spectra, but the newer instrument includes a high-resolution zoom.
The Perseverance team will study the ancient lakebed and river deltas of Jezero crater.
Another ASU camera will soon fly to Mars orbit as part of the Emirates Mars Mission, the first such mission by an Arab nation.