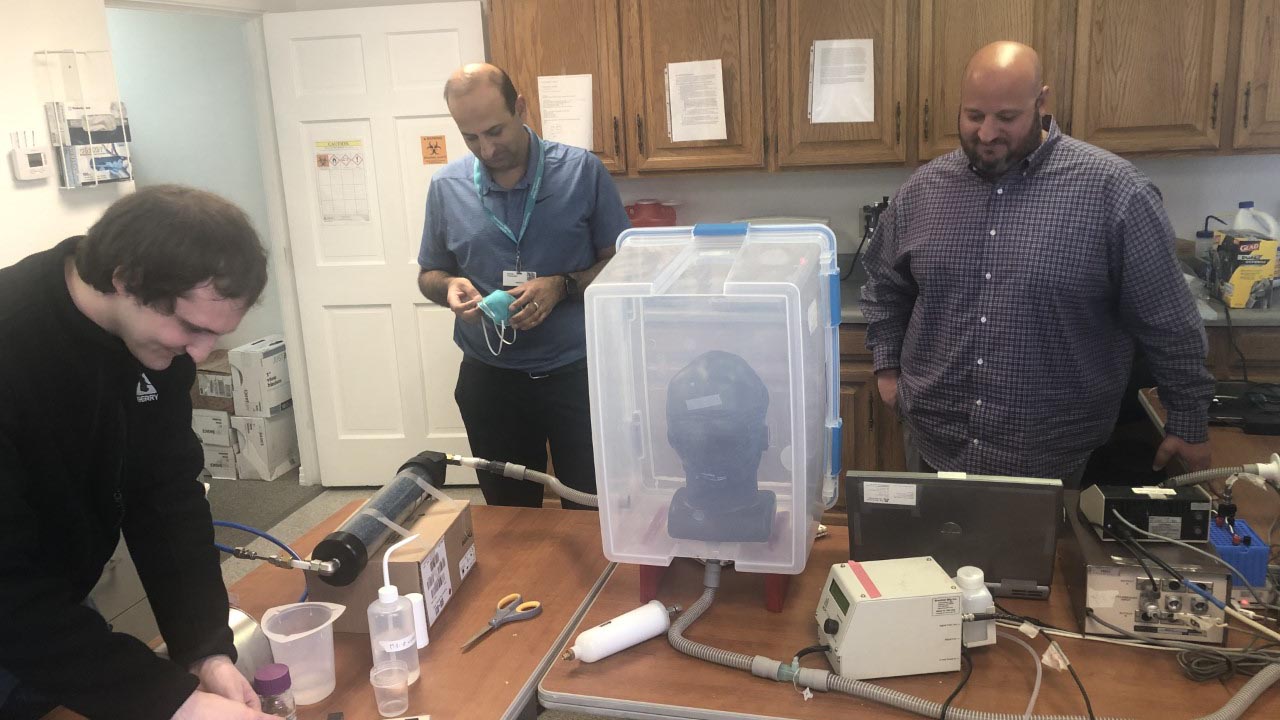 L-R researchers Connor Stahl, Sachin Chaudhary M. D., and Christopher Morton prepare to test 3D printed respirator mask at the University of Arizona
University of Arizona
A group of engineering researchers at the University of Arizona is adding its expertise in the fight against the spread and impact of COVID-19. They are using 3D-printing technology to make masks for physicians at Banner-University Medical Center.
The team comes from various engineering backgrounds at UA, and some members of the group had never met each other before starting the project. Chemical and biological engineer Armin Sorooshian said they began working on the masks last weekend.
"This is a really great example of interdisciplinary research coming together very quickly between groups who didn't know each other a week ago," he said.
The team began designing the masks after a memo was dispatched from UA president Robert Robbins and College of Engineering Dean David Hahn. Materials scientist Doug Loy noted the group started its collaboration almost immediately.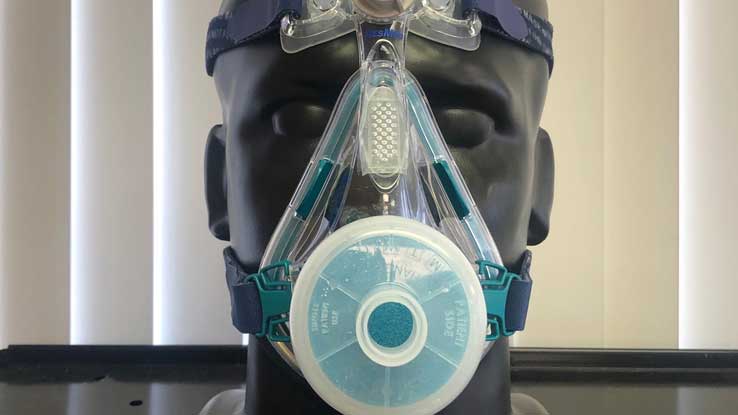 VIEW LARGER A prototype of a 3D-printed mask being developed by a team at the University of Arizona.

Via UANews
"I think we got copied on that email on Saturday, and by Saturday afternoon or evening we had roughed out an idea for designing and manufacturing the masks," said Loy.
Team members said the mask design passed an experimental stage Monday afternoon. The design now heads into testing to see how well it keeps out harmful biological particles and meets national standards. If all goes well, the team expects to churn out a thousand masks every week with the first delivery arriving in less than two weeks.
The research group is raising money to help fund the project. The newly created College of Engineering Biomedical Device Fund will help the team buy more supplies and equipment for mask production.