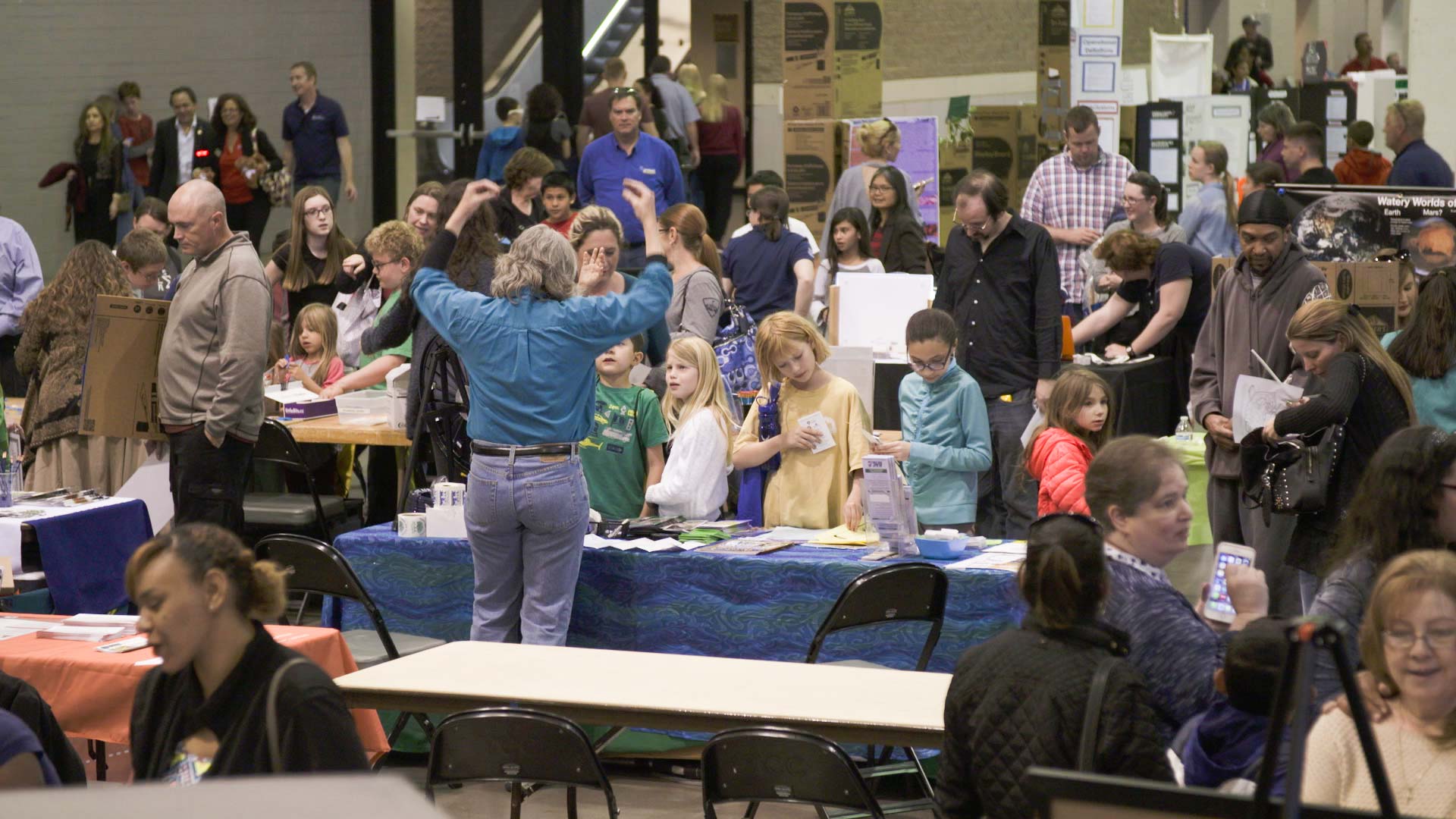 Exhibits at the 2017 SARSEF fair.
Southern Arizona's largest science fair is going on as planned this week, but organizers have eliminated two large gatherings because of the coronavirus outbreak.

Liz Bowman, CEO of the Southern Arizona Research, Science and Engineering Foundation (SARSEF), says the group has canceled the Friday event known as Future Innovators Night, and plans to stream the Saturday awards ceremony online.
Bowman says many of the people who attend these events are also among those most vulnerable to the coronavirus. "While kids are not at higher the risk for the virus we want to make sure that, you know, our family members especially grandparents who who come to awards are kept safe," she said.
The fair hosts more than 2,000 entries from an estimated 7,500 students. Exhibits will still be set up for public viewing at the Tucson Convention Center on Friday, but fewer people are expected.