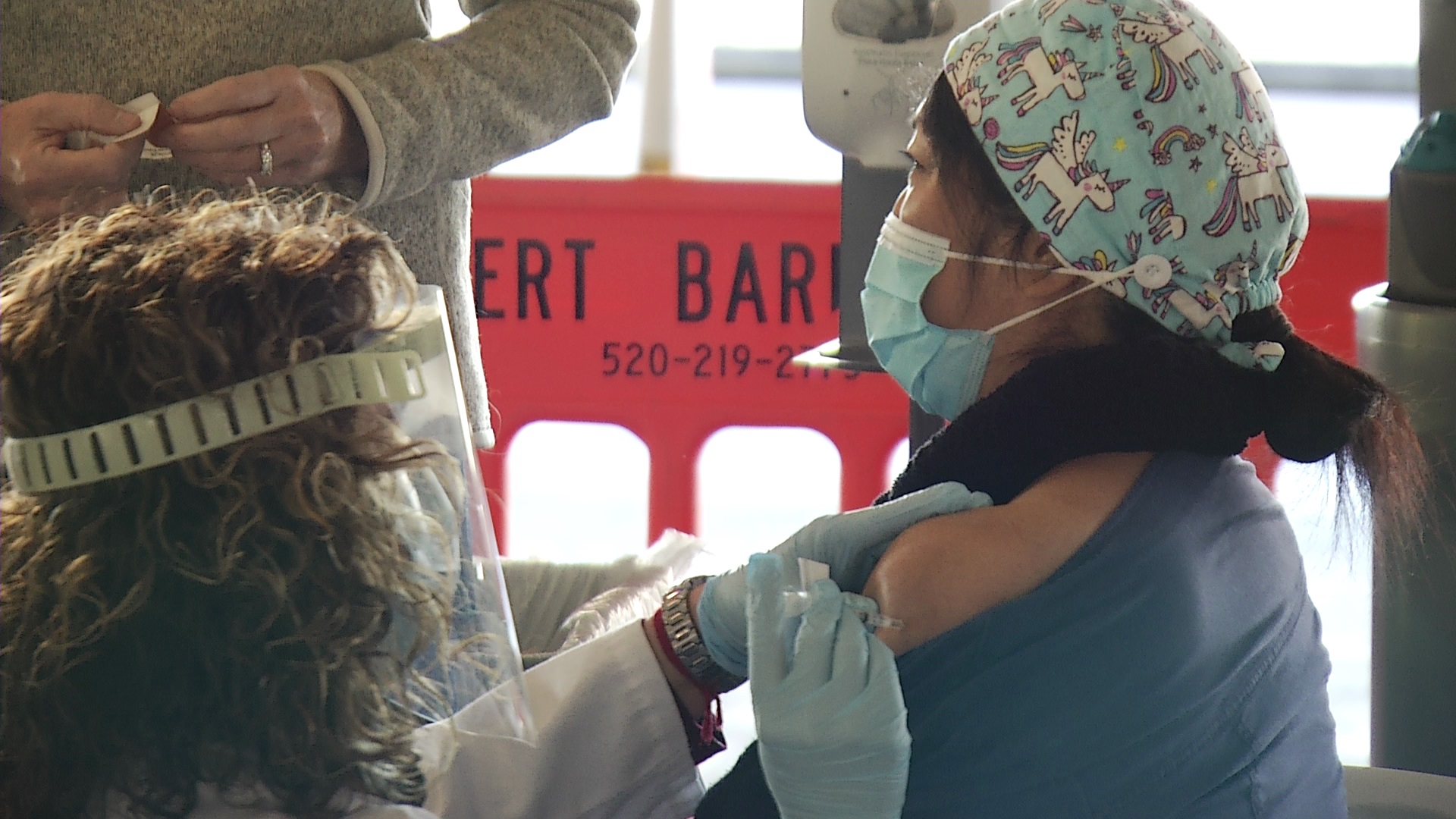 UA Cancer Center oncology nurse Iris Delfakis receives the first shot of COVID-19 vaccine administered at Banner-UMC on Dec. 17, 2020.
AZPM
Doctors and nurses began rolling up their sleeves and getting COVID-19 vaccinations in Tucson Thursday. Tucson Medical Center and Banner-UMC set up drive-thru clinics for frontline medical professionals.
A nurse with the U of A Cancer Center, Iris Delfakis, got the first shot at the Banner clinic just after 10:00 a.m. "I was like, sign me up! I'm like so excited for this. It's historical, and it's something I think we should all do for the community, because we need to get over this pandemic and start going back to normal," Delfakis said.
Banner and TMC are distributing the first batch of 11,000 doses of the Pfizer vaccine shipped to Pima County.

Everyone who got the shot today must return in three weeks for a second shot to ensure maximum protection from the virus.
Health care workers and long-term care residents have the highest priority for the vaccine. Health officials say it will be spring or early summer before most people will be able to receive the vaccination.