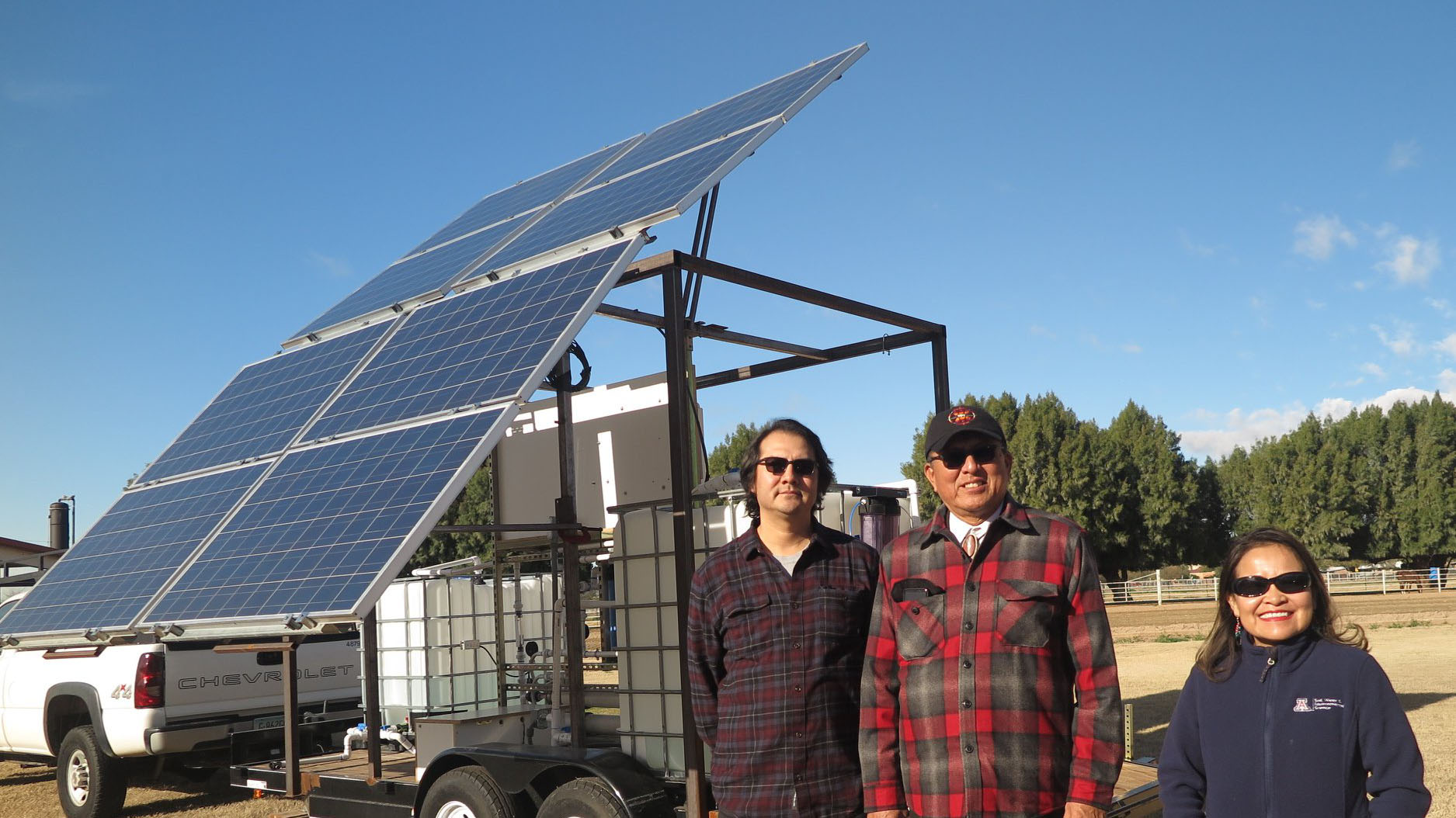 VIEW LARGER UA and National Science Foundation officials with a solar powered purification system on the Navajo Nation.

Courtesy Indige-FEWSS via Facebook
A University of Arizona program is focusing on problem-solving on the Navajo Nation.
It's a 5-year National Science Foundation-funded project investigating food, energy, and water security issues affecting Native Americans. Chemical and environmental engineering professor Kim Ogden explains almost a dozen UA students are spending the semester on the Nation to help figure out solutions that can be deployed in rural Arizona.
"They spend time with the Navajo people, they do an immersion with them, and spend time in their hogans, and training some of the students on the Navajo Nation with ideas we have that could help solve some of their energy, water and food problems," she said.
Students in the program have worked on a solar energy-powered water purification system that can be pulled behind a pickup truck. Program managers say 35% of Navajo Nation homes do not have access to potable water.