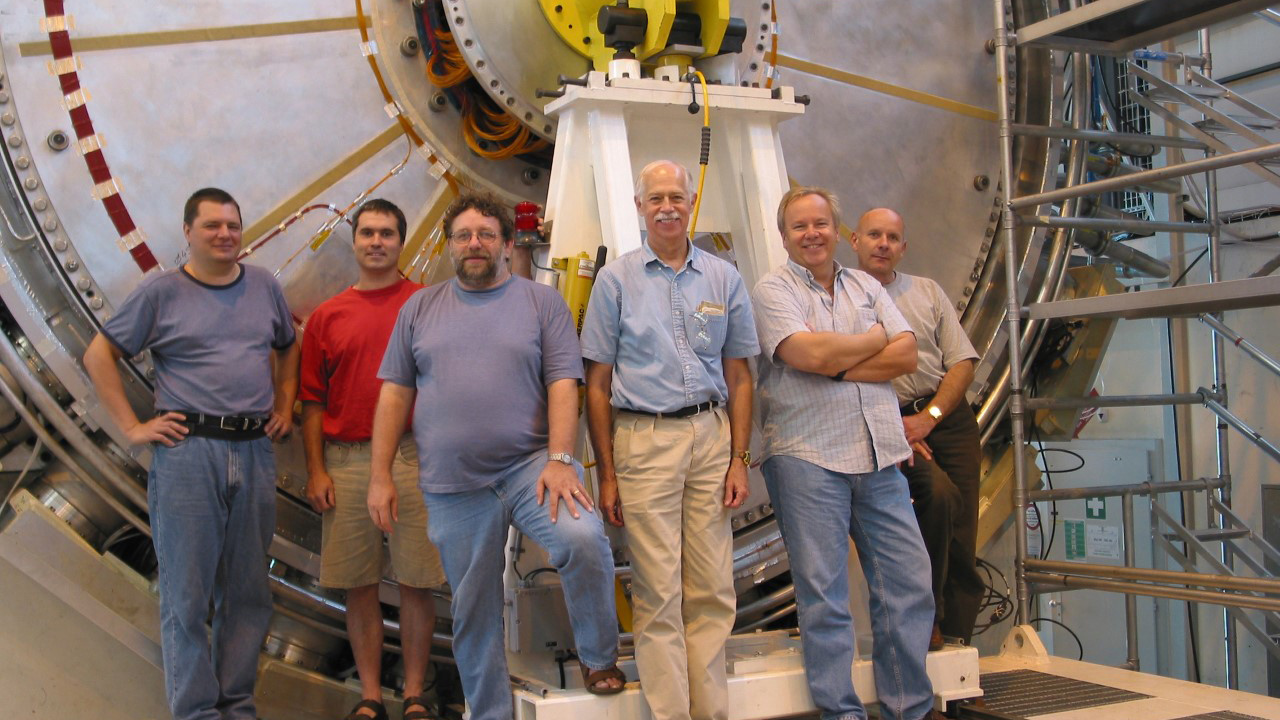 VIEW LARGER UA professor John Rutherfoord (3rd from right) with colleagues at the Large Hadron Collider.

Courtesy of John Rutherfoord
A University of Arizona physicist is using one of the biggest and best-known scientific tools in the world to investigate the basic elements of matter and energy.
Regents professor John Rutherfoord has been working with colleagues at the Large Hadron Collider in Europe. It is the largest and highest-energy particle accelerator anywhere, and yielded the discovery of the Higgs boson in 2012, which existed only in theory for decades as a fundamental building block of the universe. Rutherfoord explains there are more breakthroughs to come.
"But there are many other things we could conceivably find, none of which we know with any certainty ,and that's part of the fun," he said. "We may well find things we didn't even anticipate."
Rutherfoord was among thousands of scientists working on experiments at the collider, a circular tunnel 17 miles long. He says it's opened up a new frontier in the detection and behavior of subatomic particles.