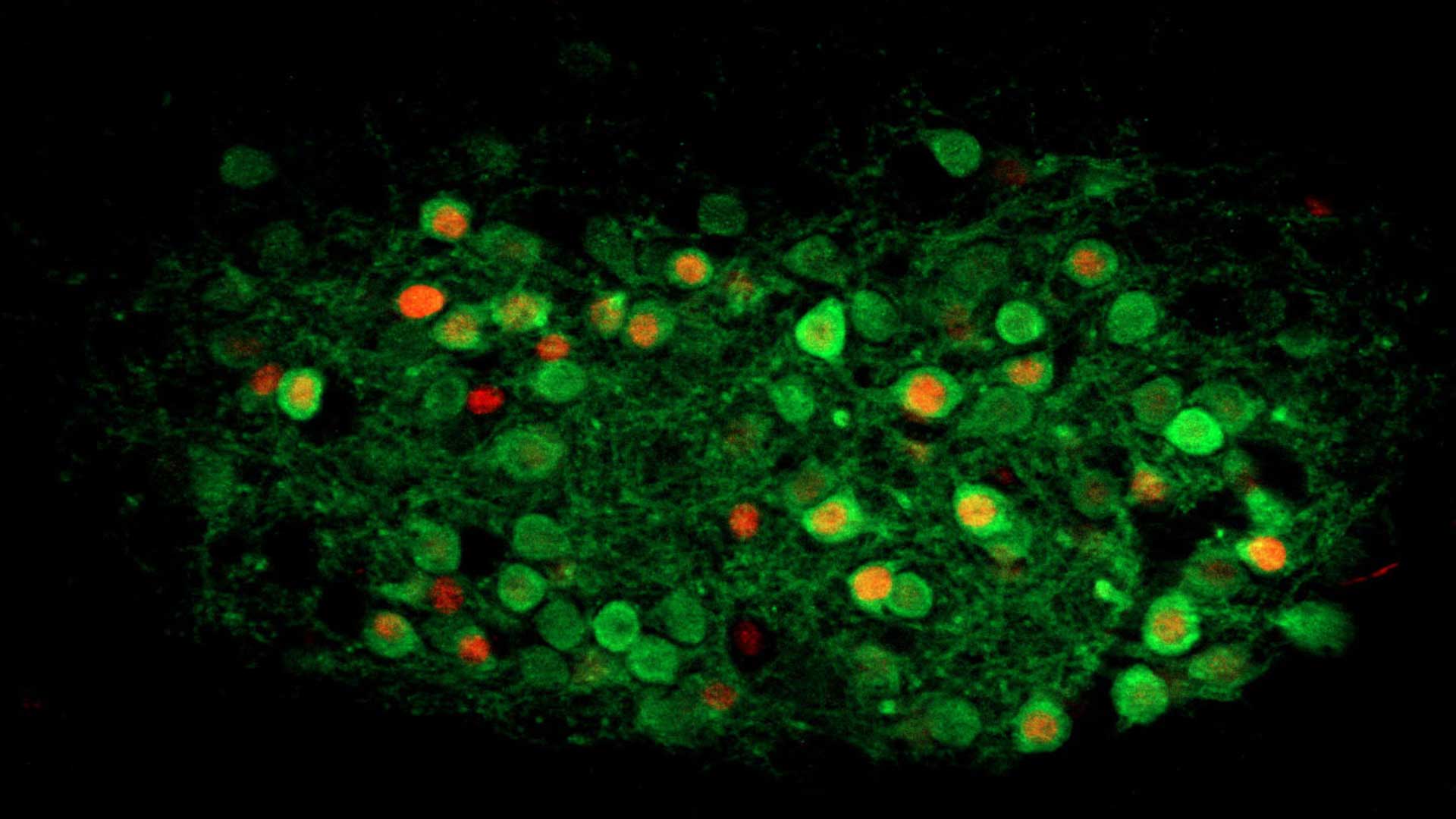 PKC-delta neurons (green) are activated by the inflammatory signal in the oval region of the bed nucleus of stria terminalis (ovBNST). Activated cells are shown in red.
University of Arizona
A team at the University of Arizona is studying specific parts of the brain in mice to learn more about what drives the desire to eat.
Haijiang Cai, a member of the UA's BIO5 Institute, is investigating the links between emotional and eating behavior, including anxiety and depression. Cai says little is known about the neurobiology behind eating disorders, and even less is known about its relationship to emotional disorders.
Cai says his study investigates "why do some people eat more when they are under stress, and why does a good meal makes us feel happy?"
Cai is using genetically-engineered mice to trace the source of the connection in the amygdala region of the brain. That's where neurons are found which regulate eating and emotional behaviors like anxiety and fear.
"With one genetic marker, we can label these types of cells and when we activate this neuron, the animal will increase feeding," he says. "If we manipulate the same type of neuron but in a different location they will decrease feeding."
According to Cai, UA research has opened a new avenue to understanding the interactions between emotion and eating behavior.
The study's findings are published in the journal Nature Communication.