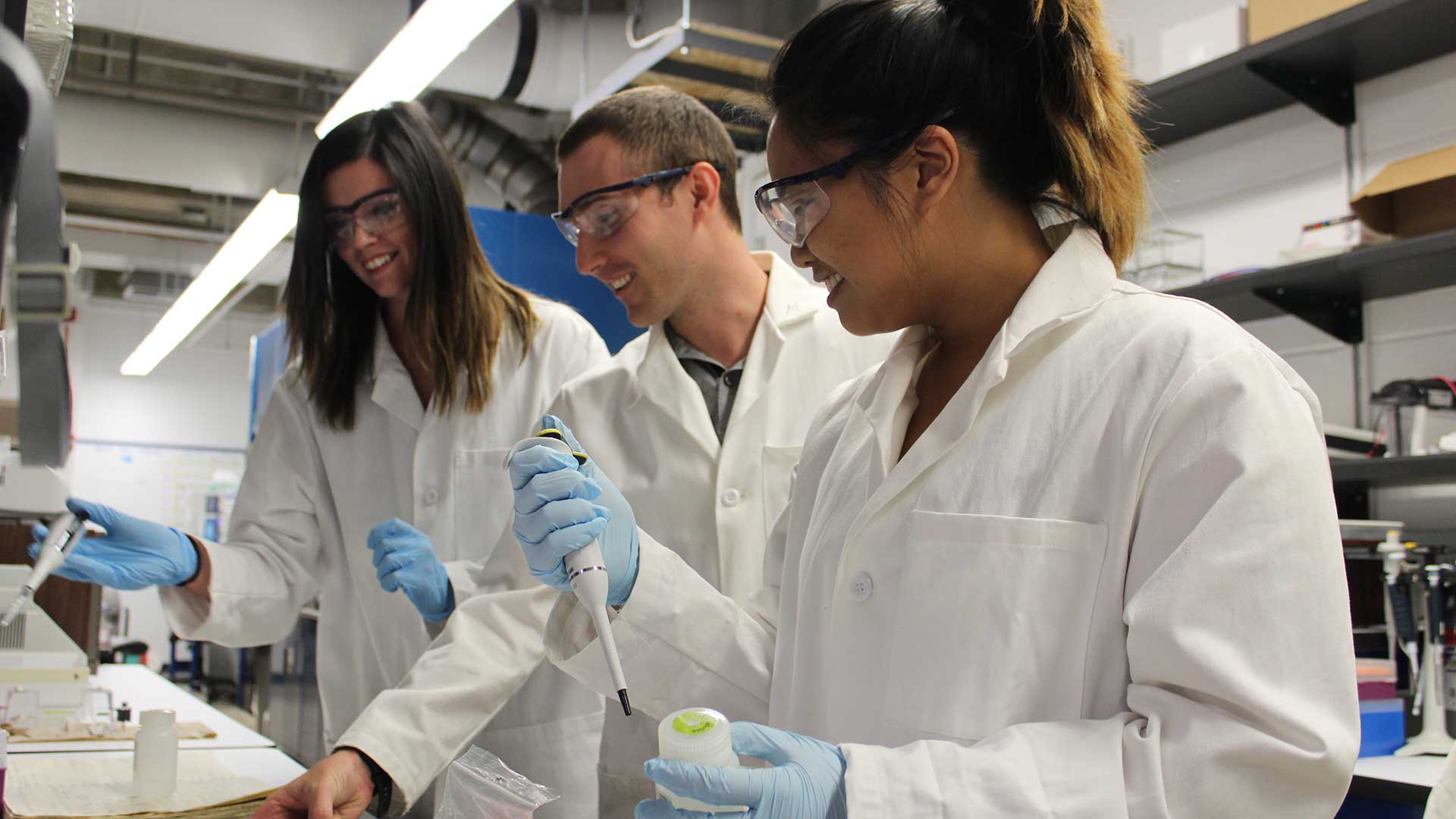 UA professor Michael Marty, center, with two students in his biochemistry lab.
Olivia Mendoza
A University of Arizona researcher is focusing on the battle against bacteria by learning how the smallest parts of the human body fight disease and infection.
Biochemistry professor Michael Marty is studying how molecules that fight microbes form and gather strength against bacteria cells that come equipped with a protective layer.
"We're studying molecules that disrupt that bi-layer, and trying to understand how they do that," he said. "The idea is once they get into the membrane they poke holes in it. It's sort of like popping the bag: It releases all the nutrients of the cell and kills the bacteria."
Marty says his research on the inner workings of small particles could help develop therapeutic drugs for people coping with infectious diseases. His work was published earlier this summer in the science journal Analytical Chemistry.