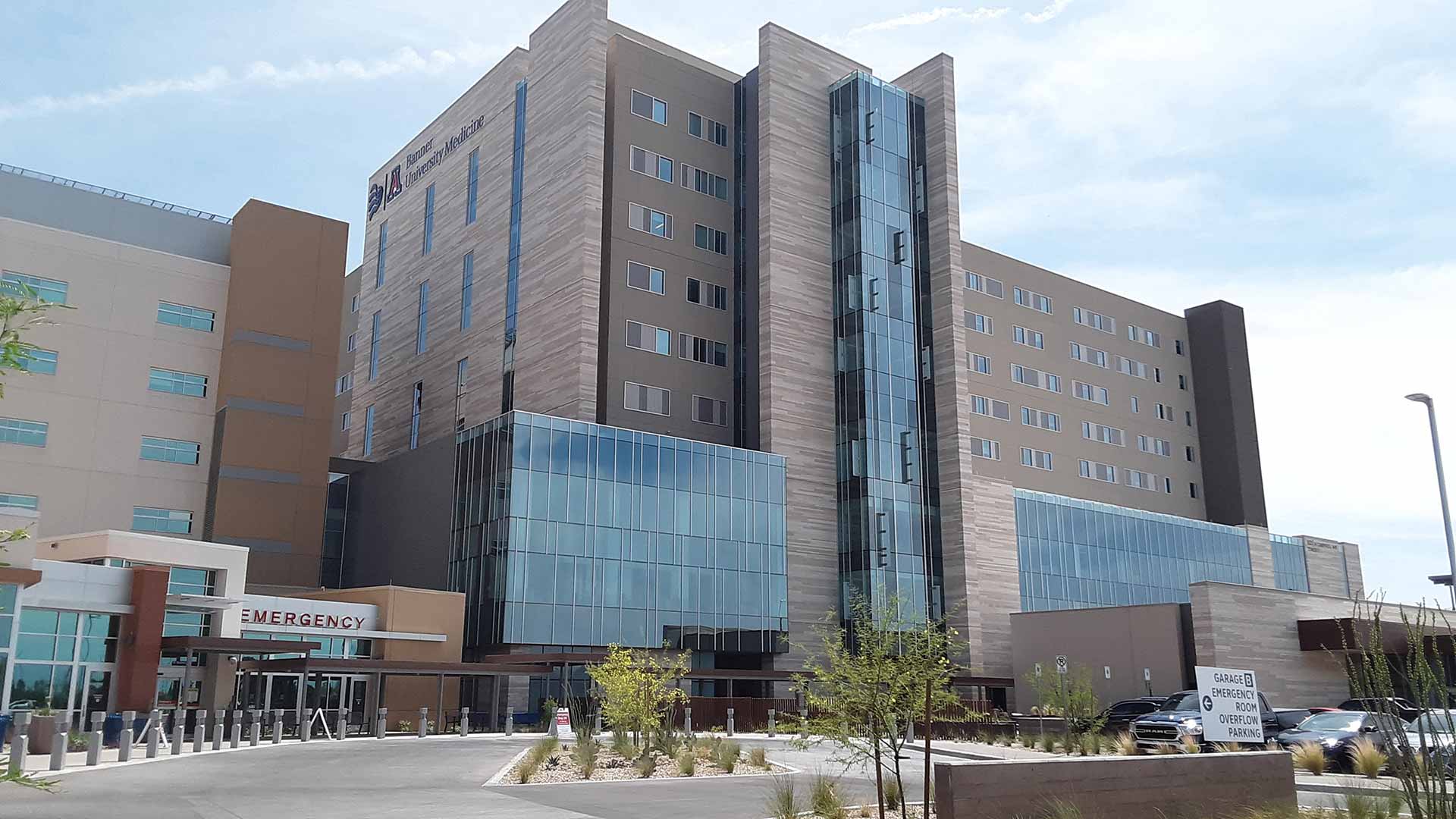 The new Banner-University Medical Center tower opened April 22.
Tony Perkins/AZPM
Banner-University Medical Center Tucson celebrated the end of a four-year construction project by opening a new hospital last month.
The new nine-story patient tower includes 672,000 square feet of interior space, enough room for 228 new private rooms for patients and two dozen new operating rooms for surgeons.
Banner Health invested $50 million in new patient care alone. Chief Operating Officer John Scherpf remembers making that shopping list happen wasn't easy.
"No one writes us a blank check and tells us to build a hospital. We had a budget we had to stick to," he said.
The total price tag was $446 million. Some of that money went toward an innovative design that places the building's utilities on one level in the middle of the tower.
"The fourth floor doesn't have any patient care on it," Scherpf said, "but it houses all of our main HVAC air handlers, all of the systems that supply all our chilled water and steam to our inpatient and patient-care areas of the hospital."
The tower's entire fifth floor is devoted to women's and infant services. Kristian Watkins, development and construction manager for the new building, says the maternity rooms are noticeable for their size.
"It's a huge upgrade for our campus compared to the old units," he said. "We've got the latest technology for labor and delivery lighting, there's a separate headwall for the baby's bassinet, a nice large family area with a couch that can also be used for a bed as well."
Waiting rooms and cafeterias in the new building boast views of the surrounding area. Many patients can enjoy sweeping vistas from their rooms that include the Santa Catalina Mountains north of the city.
Chief Nursing Officer Cathy Townsend says the view delivers a great first impression, but she believes the final impression means much more.
"I think the final impression with health care should be that the health care providers and professionals all collaborated and communicated together," said Townsend. "Because that can be difficult in health care."
Hospital officials say part of the old hospital building will be turned into administrative space for the University of Arizona College of Medicine.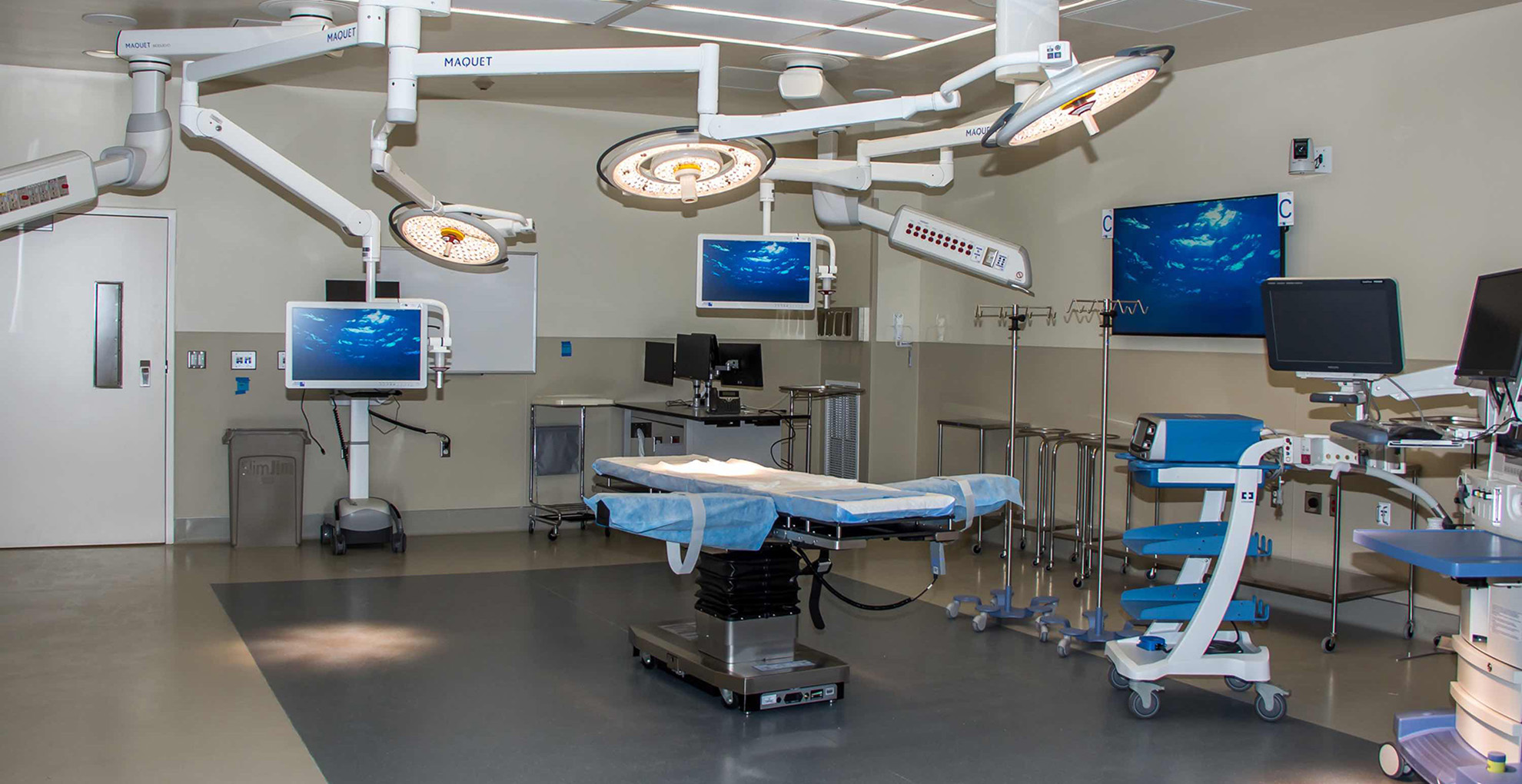 One of the 22 new operating rooms at the new Banner Health tower.
Joe Ramirez / Area 520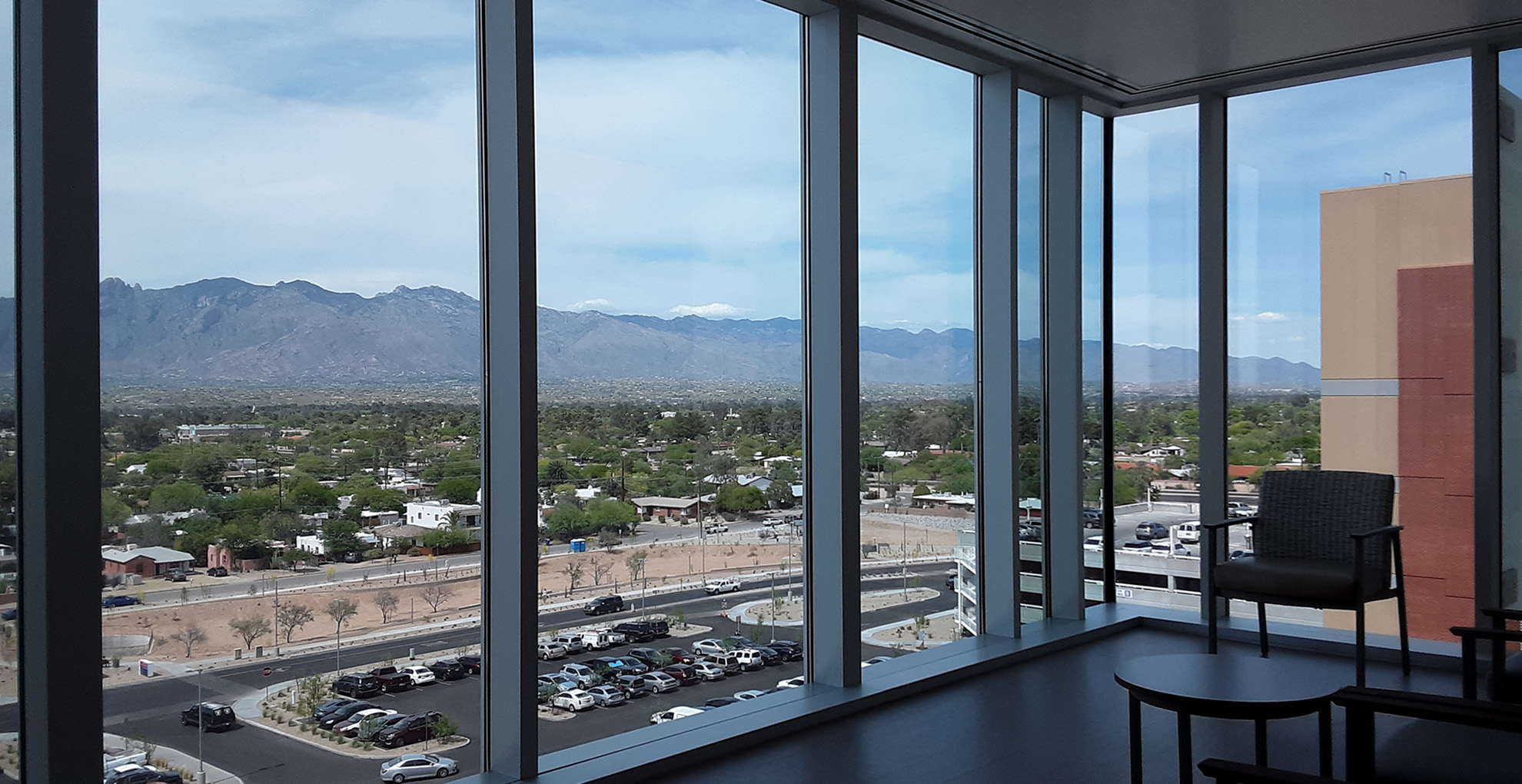 Most patient rooms and waiting areas in the new Banner Health tower produce a view of the Santa Catalina Mountains.
Tony Perkins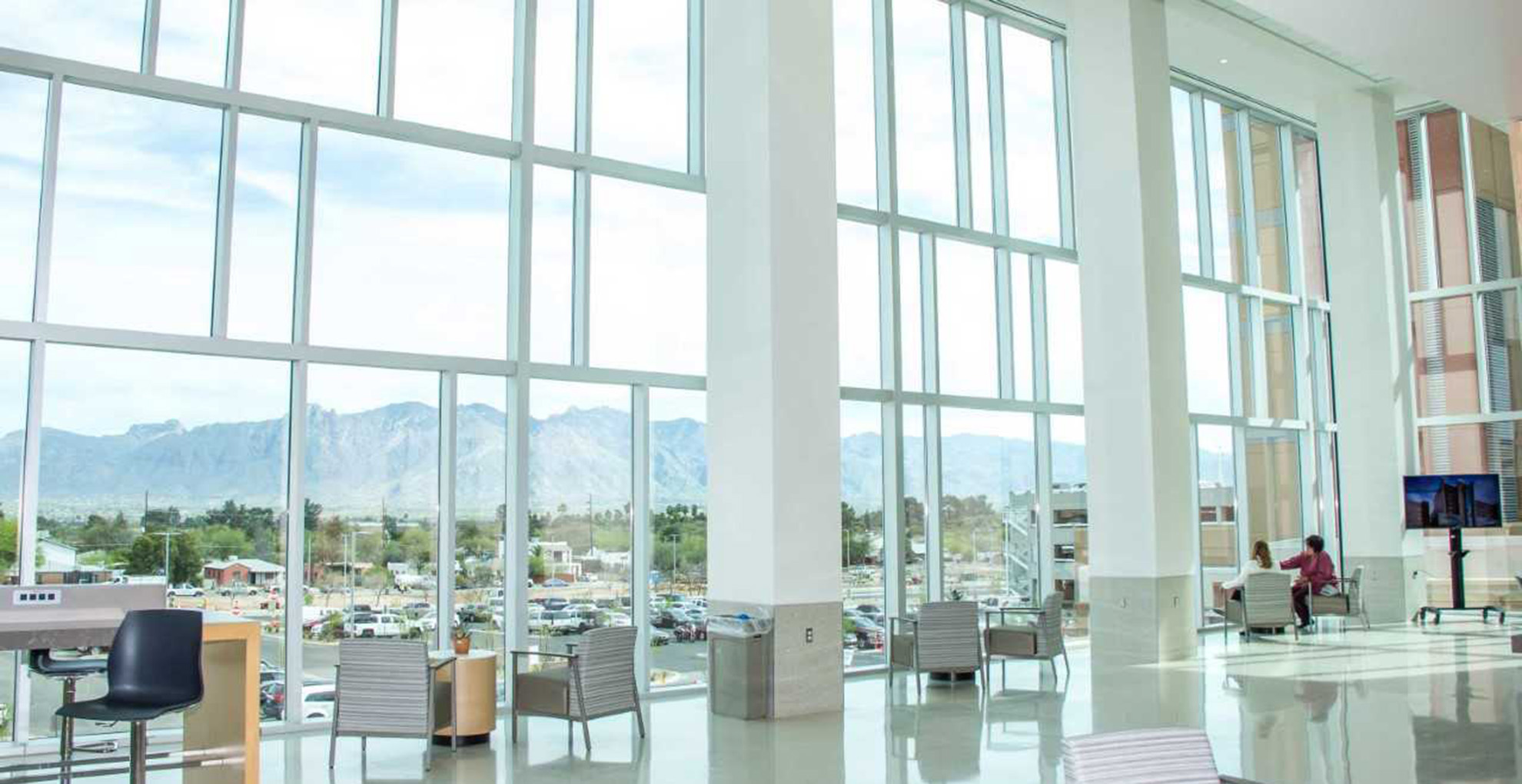 Floor-to-ceiling windows are a feature of the new Banner Health tower.
Joe Ramirez / Area 520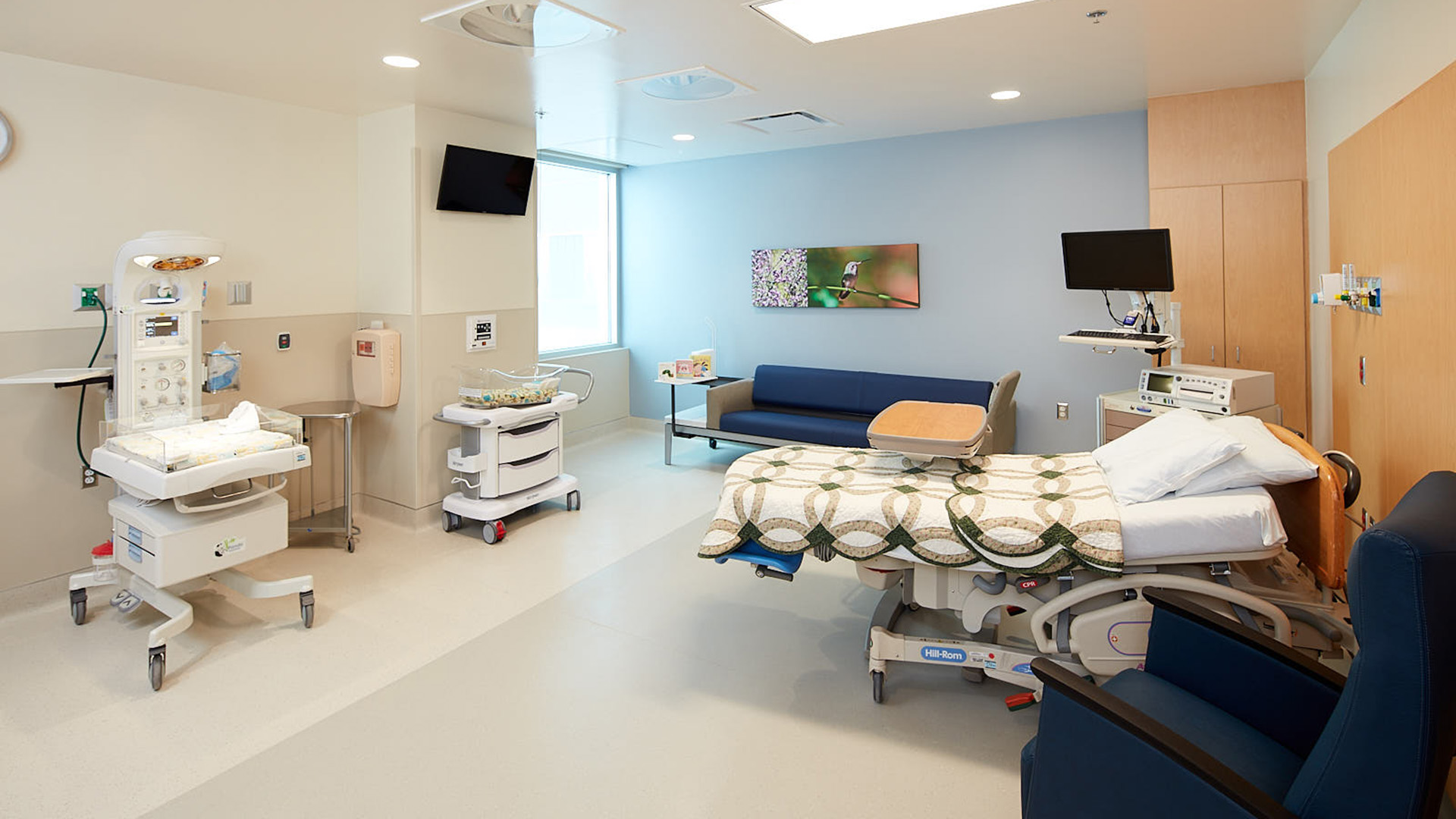 A labor-delivery room at Banner Health's new hospital tower.
Todd Eckelman Photography