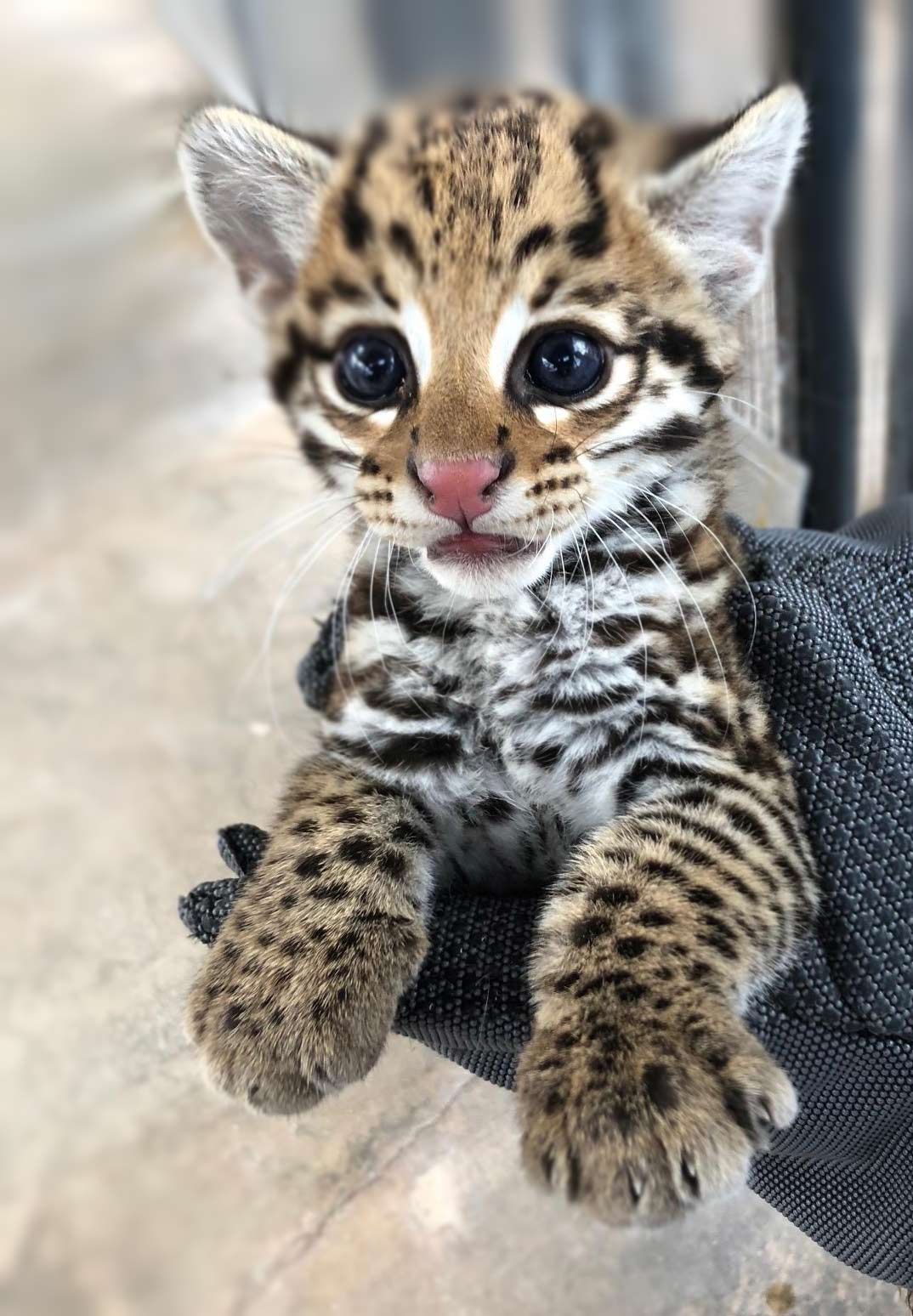 VIEW LARGER The Arizona-Sonora Desert Museum's newest resident: an ocelot kitten.

Whitney Huffman/Arizona-Sonora Desert Museum
The newest resident of the Arizona-Sonora Desert Museum won't be on display for a while. The only way to see the museum's newborn ocelot kitten is online.
Ocelots are a species of small, wild cats that are not listed as endangered, though they do face a steadily dropping population due to loss of habitat in the wild. The Desert Museum's new female ocelot was born in March, but the museum did not announce the event or release photos until recently.
Through the Species Survival Plan of the Association of Zoos and Aquariums, the museum arranged to impregnate Arieta, its female ocelot, with frozen semen collected from Principe, an ocelot at the Houston Zoo. The El Paso Zoo also participated, and its female ocelot delivered a pair of kittens that survived, out of a litter of four.
The Desert Museum's new ocelot is not yet on display. She's still bonding with her mom behind the scenes in the museum's veterinary facility, to reduce stress on both animals.