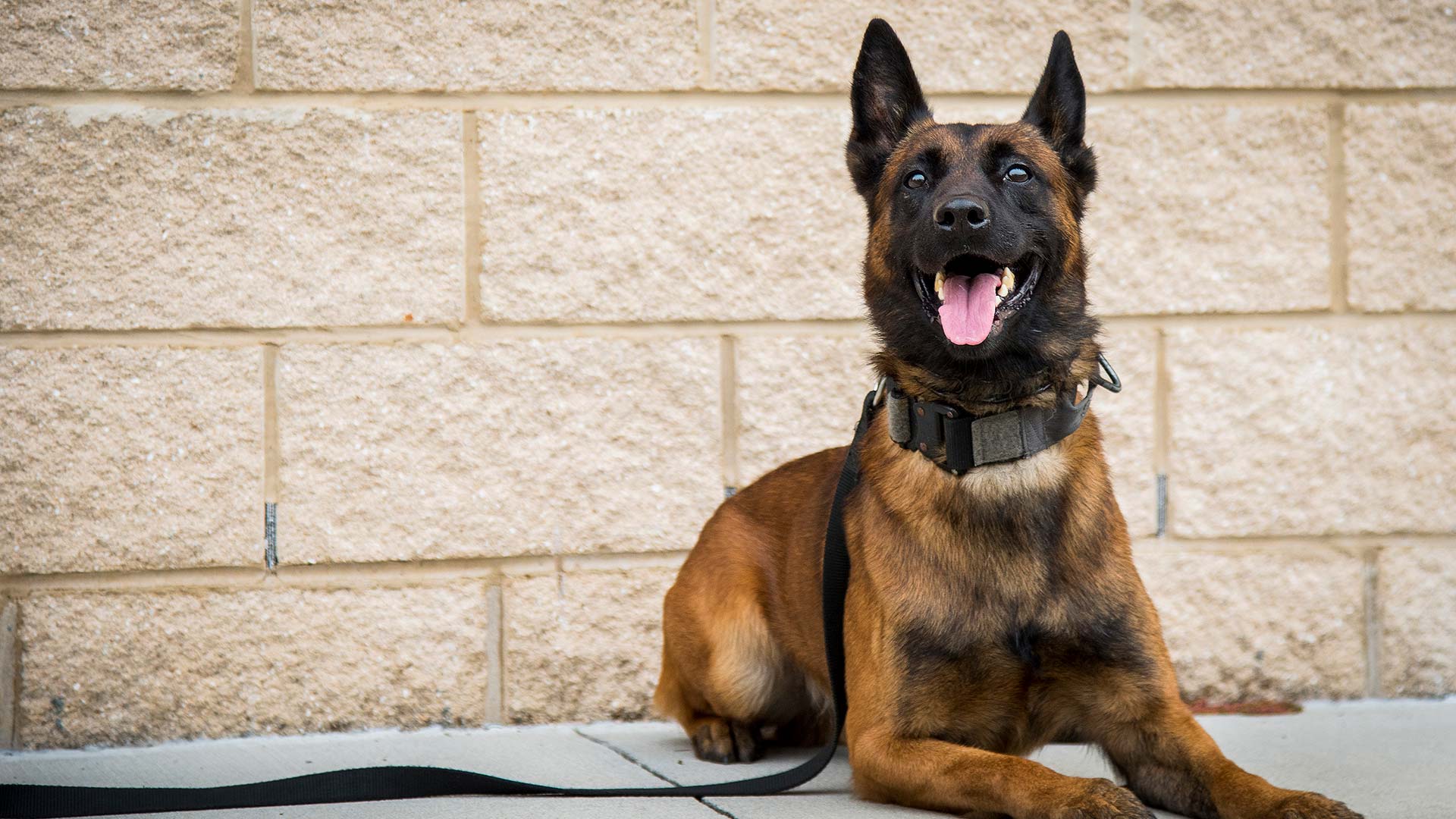 Results from the UA study can help determine which canines might perform best in working dog programs.
Department of Defense
University of Arizona researchers are trying to find out why larger dogs outperform smaller dogs on memory tests and self-control.

They think the study can help determine what kinds of dogs might be better suited for tasks such as drug detection and guiding people with disabilities.
UA doctoral student Daniel Horschler notes in one test, dog owners hid a treat and challenged their pet to find it. Smaller dogs had more trouble finding the treat.

"When we test dogs on those sorts of tasks, where they have to exert self-control over not stealing something or they have to remember where something is hidden, the larger brained dogs seem to do better than smaller brained dogs," said Horschler.
In another test, owners put a treat in front of their seated dog and ordered the dog not to take it, then the owner either watched the dog, hid his own eyes, or walked away. Larger breed dogs usually waited longer to take the treat.
The researchers controlled for whether or not the dogs had been trained. They did not do comparative studies of cognitive abilities in different breed varieties, like the miniature poodle and standard poodle, which are the same except for size.
The study was published in the journal Animal Cognition.