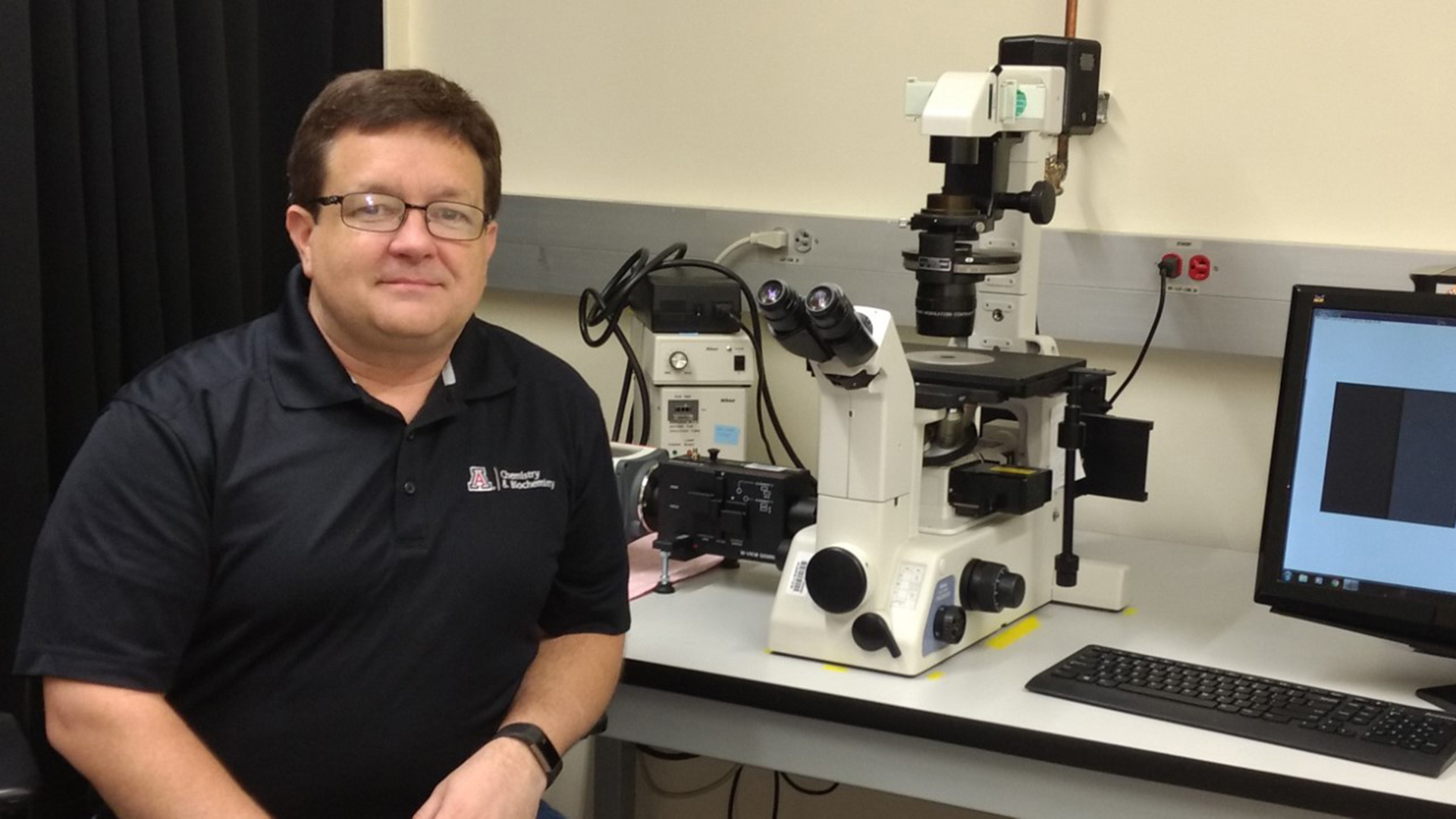 UA biology researcher Craig Aspinwall.
Courtesy Craig Aspinwall
Scientists are promoting small-scale tools to solve some of the biggest mysteries of cell biology.
University of Arizona chemistry and biochemistry professor Craig Aspinwall is using nano-technology to create new tools that allow chemical measurement of cells. He is also working with scientists in Sweden to study how cell signaling contributes to hyperparathyroidism. That's when hormones cause the level of calcium in your blood to go too high, leading to kidney disease.
"One of the things we are doing now is take the materials we have developed, and the sensors we've developed, and to use and apply them for studying hyperparathyroidism by studying the signaling pathways involved with our collaborators in Europe," said Aspinwall.
Aspinwall says new measurement platforms he's developing can enable a more detailed picture of how normal cells work and how diseases evolve.