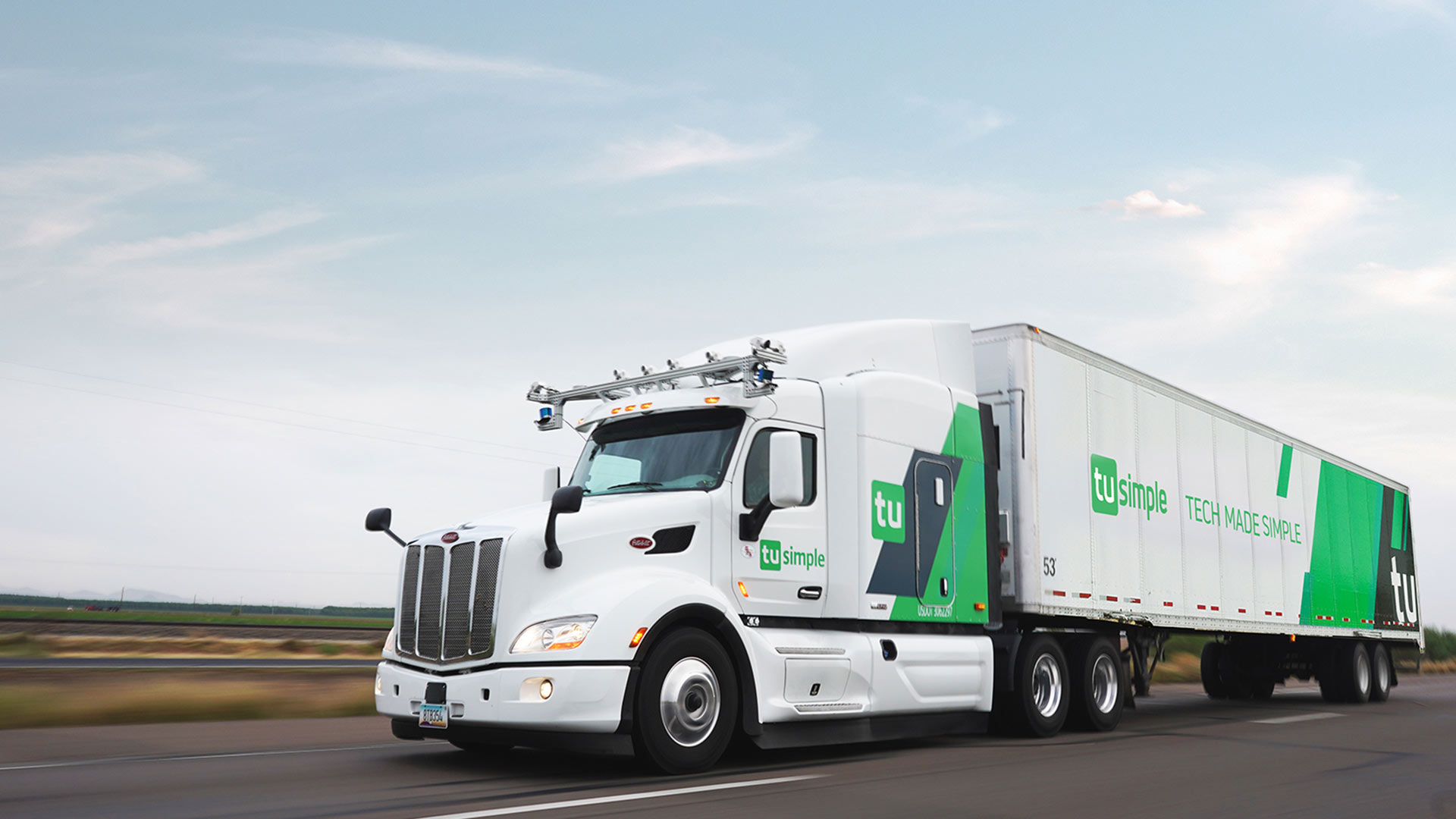 A TuSimple self-driving truck.
TuSimple
University of Arizona Economist George Hammond predicts about 40% of jobs in Pima County will be put at risk of automation during the next decade.
Hammond told The Buzz we're in the midst of a big shift he calls the new industrial revolution, which "revolves around these new processes: artificial intelligence, genetic engineering, big data, really powerful computers. All of those are combining to allow us to generate economic output to do things that people value in new ways. And in general these new methods are allowing us to do more with fewer people."
Hammond said that will mean big disruptions in the labor market. "The jobs we'll have 20, 30 years down the road economy-wide are going to be a lot different from the jobs that we had 20 years ago or even today."
Those changes will predominantly impact industries like food preparation, sales, general manufacturing, building maintenance and repair, mostly low-wage, low-education jobs.
---
So how do we prepare the current, and next, generation of workers to take on the jobs? One institution taking the lead on this is Pima Community College. David Dore, vice chancellor for workforce and economic development, talked with The Buzz about what the future workforce will look like.
"From my perspective the future of work is learning. The digitalization of our global economy has changed the game for many organizations. Disruption cycles are coming much quicker, and companies therefore have to launch at scale at much quicker pace," Dore said.
PCC has partnered with industry partners like autonomous trucking company TuSimple to create training programs for driverless vehicles. This year, PCC received $15 million from the state of Arizona to double its aviation technology program.
---
With the coming shift in the workforce caused by automation and artificial intelligence, women still remain underrepresented in the tech industry and STEM fields. Startup Tucson recently won a Small Business Administration award to launch a program to help change that. Director of Programs Dre Thompson told The Buzz that to build the program her group talked to numerous Tucson women tech founders and mentors about what would help them.
"[We heard] there was a need for unique places where women could come together and talk about the unique issues that they were facing as women in technology," Thompson said. She said there's also a lack of narrative around the fact that there are already many successful women in science and technology in Tucson and Arizona.
The "Fast Track to Founders" program seeks to help local women in those areas plus things like coding, writing business plans, and building a company. Startup Tucson will also hire three women fellows to receive more dedicated professional development training and a stipend to become local community leaders. Applications for the women in technology fellowship are open until January 15th.
---
The Southern Arizona Leadership Council, University of Arizona, Arizona Public Media and other partners are sponsoring an event on January 10th called "The Future of Work." Learn more here.

The Buzz
airs Fridays at 8:30 a.m. and 6 p.m. and Saturdays at 3:30 p.m. on NPR 89.1. You can subscribe to our podcast on
iTunes
and NPR One. See more from
The Buzz
.