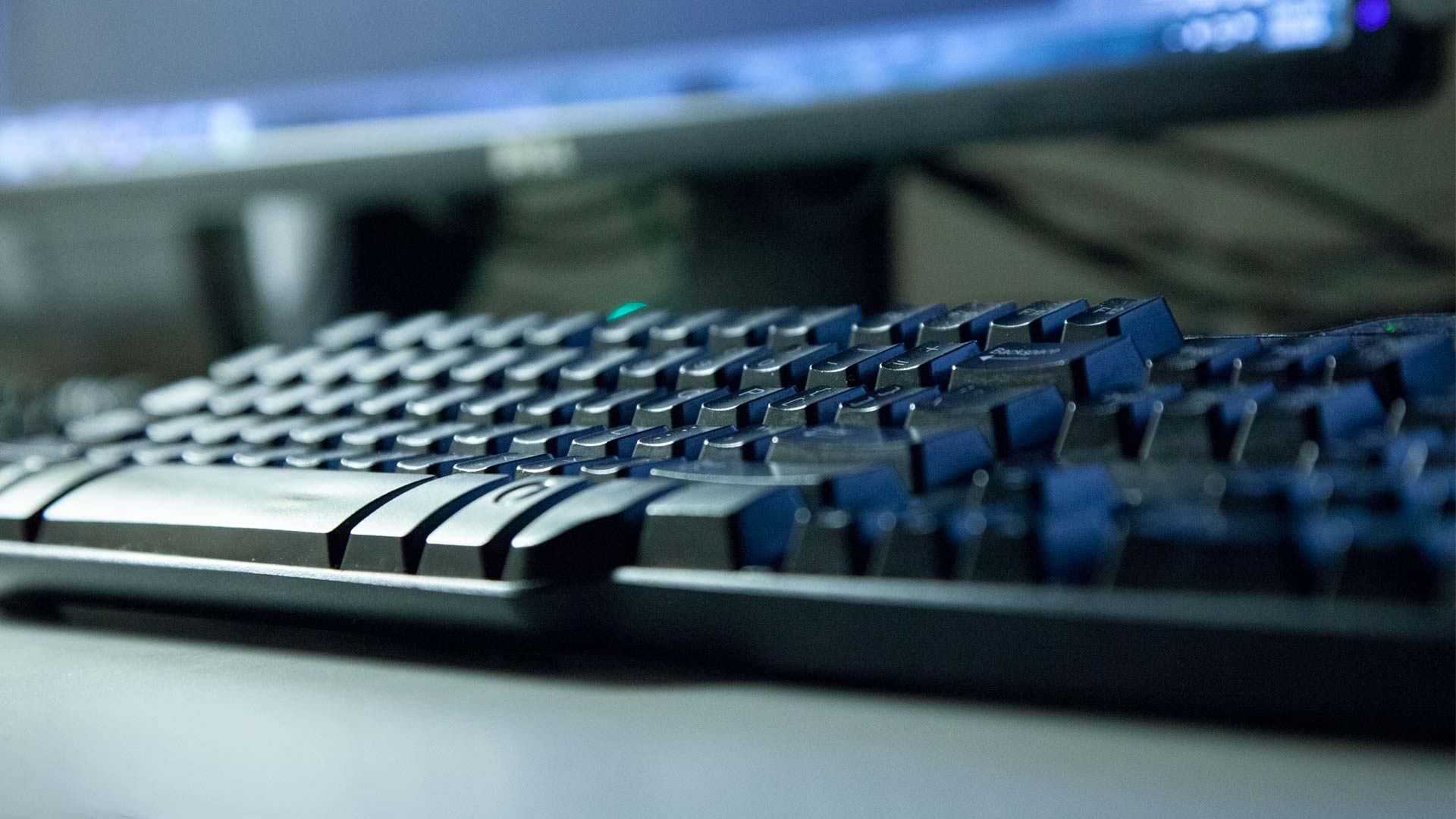 A keyboard on a desk.
AZPM
PHOENIX — Arizona is receiving $7.4 million to update its voter registration database and bolster election cybersecurity systems.
A report from the U.S. Election Assistance Commission released Tuesday says the funds are part of $380 million in federal dollars being spent nationwide. Congress allocated the money last spring to strengthen voting systems amid ongoing threats from Russia and others.
All but a fraction of the federal grant money has already been sent to the states, the District of Columbia and U.S. territories. The largest chunk — roughly 36 percent — is being spent to improve cybersecurity in 41 states and territories.
In Arizona, about $4.8 million will go toward cybersecurity efforts. That includes a security assessment, or a review of all of the state's information technology focused on election systems. The review will include a publicly released report about best practices and training plans, plus a private document that will detail security controls and policies. The review will be completed this month, according to an explanation of the grant funds.
Secretary of State Michele Reagan, whose office is responsible for Arizona's elections systems, said in a letter accompanying the grant explanation that the election security is a top priority.
"Given that we are only as strong as our weakest link, we intend to release this wide ranging survey to the public to heighten their confidence in the results of any election," Reagan said.
---

Read more coverage of national, Arizona, and local elections at our 2018 elections portal,
Your Vote 2018
.
---
Other cybersecurity funds will be used to create better information-sharing systems between the state and the counties, and give out sub-grants to aid county-specific needs. The money will also go toward a new position in the Secretary of State's office focused on election security.
About $2.6 million of the grant will go toward a previously issued contract for a new statewide voter registration database.
"This shift maintains the highest level of integrity of the voter rolls in Arizona while still having the ability to grow as needs shift," Reagan said.
The federal grant requires a 5 percent state match, or around $373,000.
---
AP reporter Christina A. Cassidy in Atlanta contributed to this article.