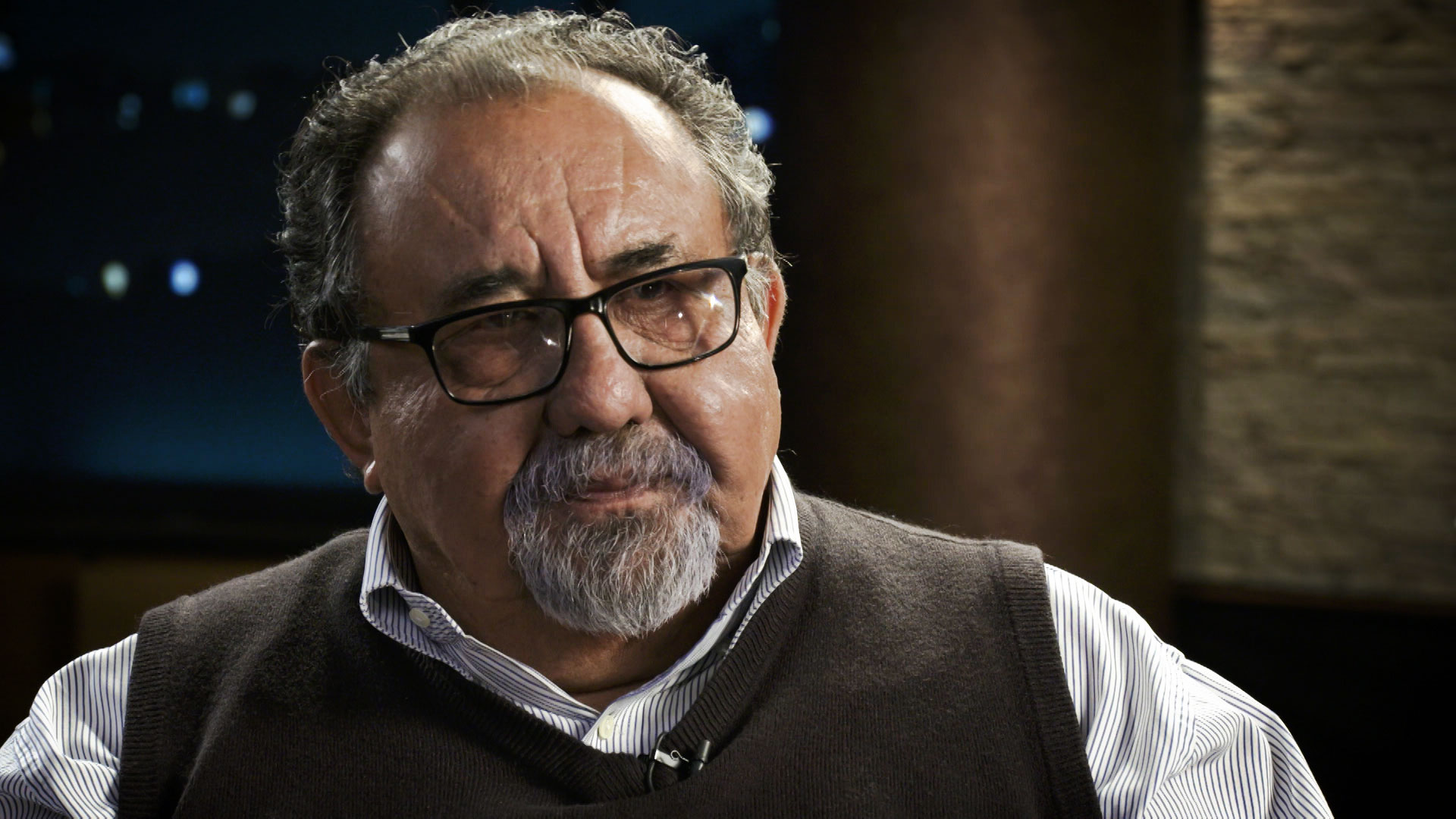 U.S. Rep. Raúl Grijalva sits for an interview at Arizona Public Media in November 2019.
Martín Rubio/AZPM Staff
U.S. Representative Raúl Grijalva sent a letter to the U.S. Attorney General Merrick Garland on March 15 requesting the Department of Justice investigate the Cochise County Board of Supervisors for an agreement they approved with the Cochise County Recorder to oversee the county's elections department.
Rep. Grijalva wrote about his concern that the agreement approved by the Republican-dominated board of supervisors gives nearly all authority over Cochise County's elections department to Republican County Recorder David Stevens.
"Given the highly politicized situation in terms of voting that this board of supervisors and the recorder have interjected into Cochise County, come 2024 — a critical election — I'm asking the Justice Department to monitor what he's doing, to make sure he protects the voting rights for those people that fall under the Voting Rights Act in terms of protection, and to lend assistance to Attorney General Mayes in terms of her protecting voting rights and the integrity of elections," said Rep. Grijalva, who represents Arizona's third congressional district that includes the cities of Bisbee and Douglas; both municipalities are a part of Cochise County.
Grijalva also noted in the letter that recorder Stevens was a proponent of conducting a 100% hand-count audit of the 2022 election, which was an action that violated Arizona election law and ultimately was blocked by the courts.
"After all was settled in court, all that was settled through audits, they persist in passing on false lies and information, conspiracy theories as fact," said Grijalva. "If that's an attitude we've got that already exists, then the integrity and the people's right to vote I think needs to be monitored now, and protected down the road."
The representative urged the DOJ to investigate and monitor Cochise County's election process. When asked about what type of monitoring he's requesting, Grijalva said that will be up to the Department of Justice.
He also stated concerns surrounding Stevens' close association with former Republican candidate for Arizona Secretary of State Mark Finchem, who has spread unfounded claims of election fraud surrounding the 2020 election.
"Now that you have an election denier in charge of that, it raises serious questions as to how is that going to be done, and is that going to be done in a fair and legal way," said Grijalva. "I have questions that it won't be, and I think that the justice department should understand that people's right to vote is at stake, and the integrity of the election as a whole is at stake."
It's the latest action following the lawsuit filed last week by Arizona Attorney General Kris Mayes who called out the board's agreement with its recorder as illegal. A court date for that case has yet to be set.
AZPM reached out to the DOJ for comment, but has yet to receive a response.
Grijalva letter to DOJ 3/23

View at Google Docs
|

Download File