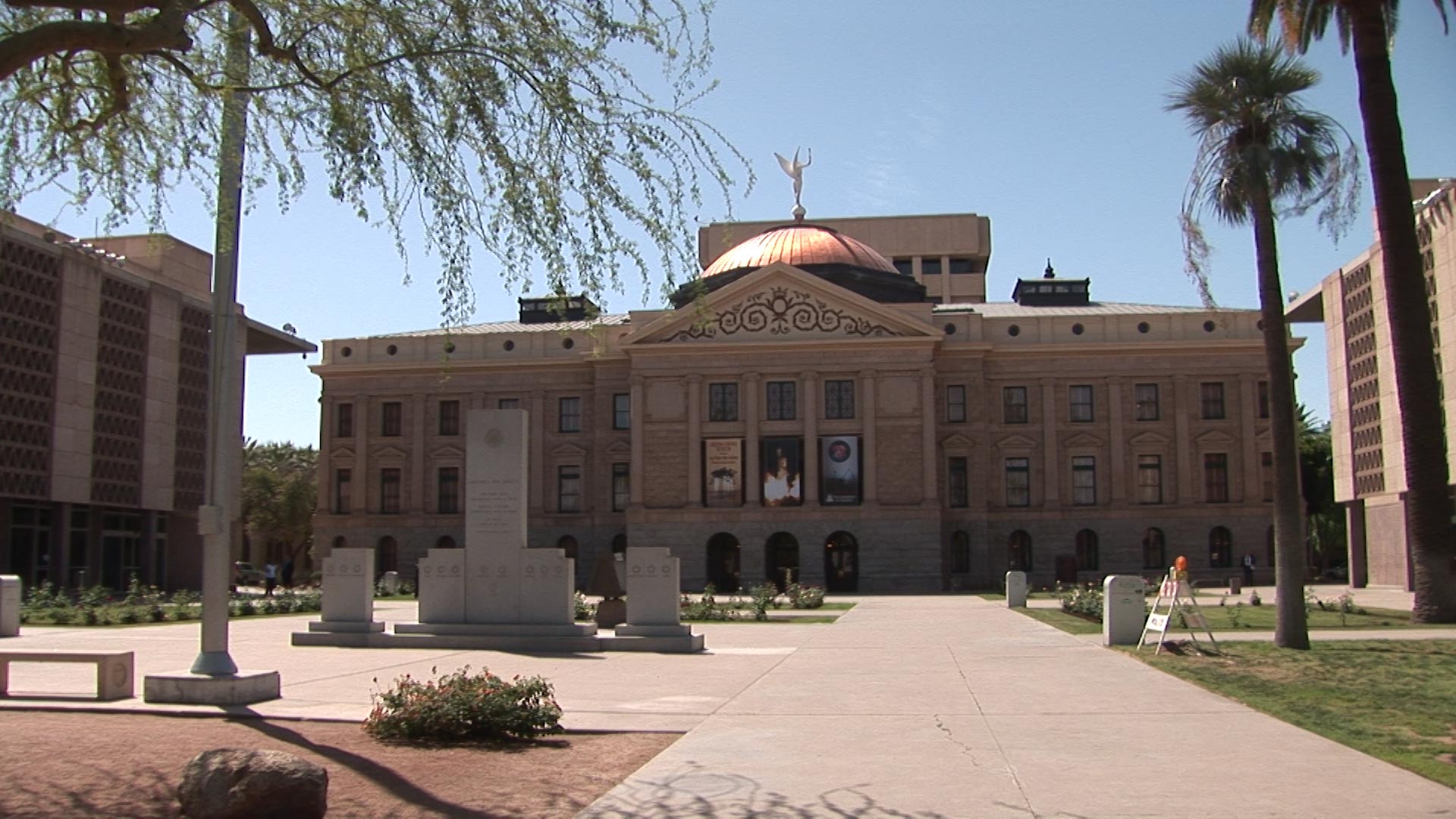 File image of the Arizona Capitol in Phoenix.
AZPM Staff
The Senate convened Tuesday morning after to finish its work and go home, but the plan immediately broke down.
A motion was made to sine die, or adjourn. And after two quick votes, that is what happened. Three Republicans joined the Democrats in the chamber in passing the motion. Afterwards, Sen. Kate Brophy McGee tweeted that two weeks ago she voted to adjourn so this vote was just a "reaffirmation" of that.
Senate leaders had planned to take up about two dozen bills sent over by the House before it adjourned last week. There was also talk of taking up two coronavirus-related bills, one of which would give businesses some legal protection against COVID-related liability lawsuits.
Gov. Doug Ducey is expected to call lawmakers back to the Capitol for a special session in the coming weeks to deal with coronavirus-related legislation and the state budget.
In March, before taking a pandemic caused recess, the Legislature passed a baseline budget to keep the state running. The economic slowdown due to the pandemic has ensured that state lawmakers will have to rework the annual spending plan.
Budget writers estimated that the slowdown will cause Arizona to have a $1 billion budget shortfall, give or take $500 million.
In the coming days, the state will get its first look at April sales tax, or transaction privilege tax in legislative parlance, collections which will hint at the economic toll the pandemic is taking on the state.