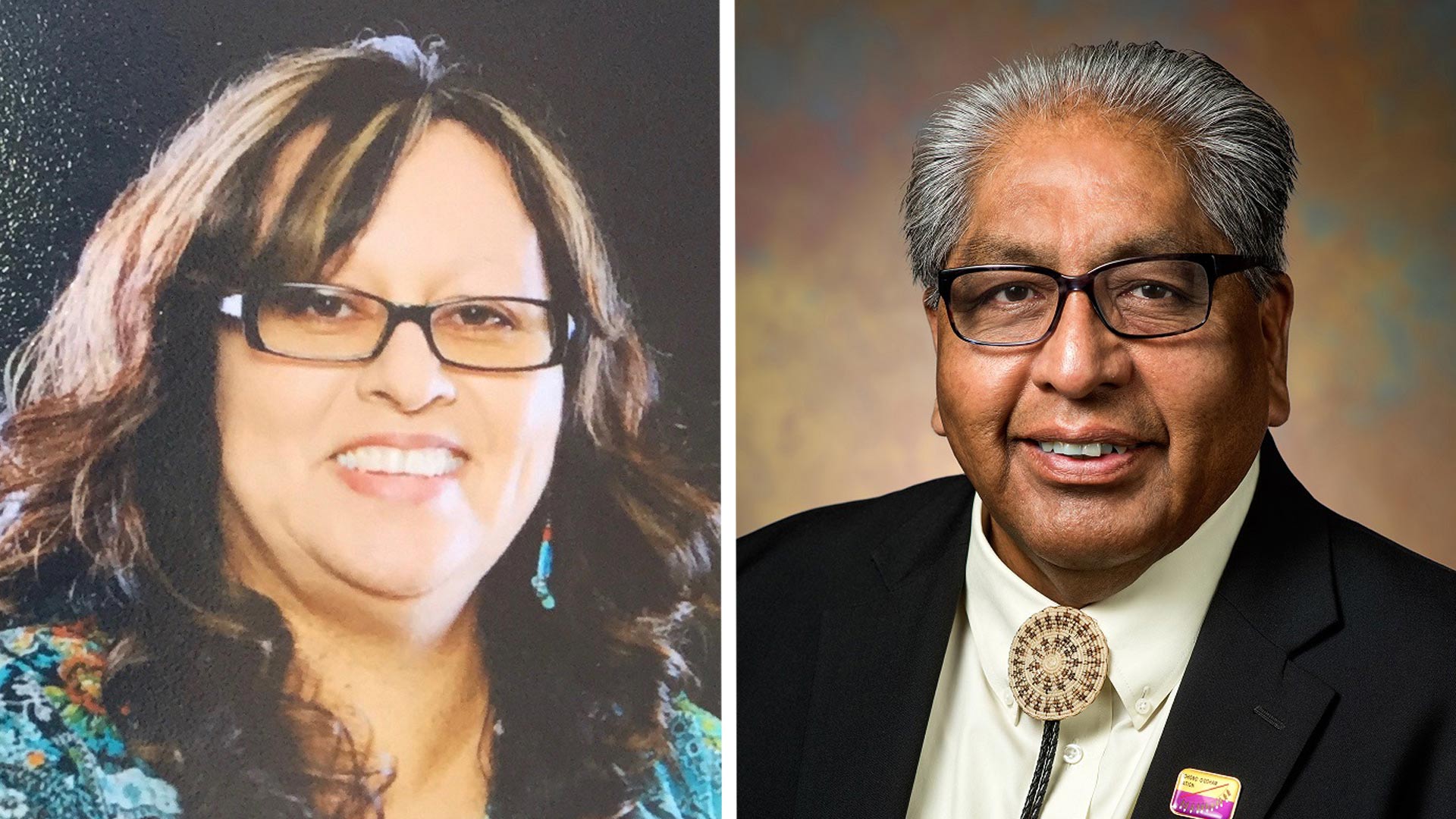 Ned Norris Jr. (right) and Wavalene Saunders won the election for Chairman and Vice Chairwoman on the Tohono O'odham Nation for 2019 to 2023.
Courtesy of the Norris - Saunders campaign
Tohono O'odham Nation voters elected Ned Norris Jr. and Wavalene Saunders to be their next Chairman and Vice Chairwoman.
Three-thousand three-hundred members of the nation voted during this election on May 25, and 61% of the votes went to Norris and Saunders.
"Wavalene and I are humbled and deeply grateful to O'odham voters for the overwhelming support we have received," said Norris, in a press release. "We are ready to get started on day one, fully committed to working with our Legislative Council and others in the best interest of our people. By working together, we will address the challenges facing the Nation and achieve positive opportunities for our people."
The two will be sworn in June 14 and serve in these positions for four years.
This will be the second time the pair has held these positions. Norris served as chair from 2007-2015, and Saunders served as vice chair from 2011-2015.
"The entire election process has been a wonderful experience and we are honored to represent the Tohono O'odham Nation," said Saunders, in the press release. "We look forward to serving the people and focusing on critical issues such as education, health care, youth programs and many others."
---
Eds.: This version of the story corrects the years Saunders served as vice chair prior to the 2019 election.