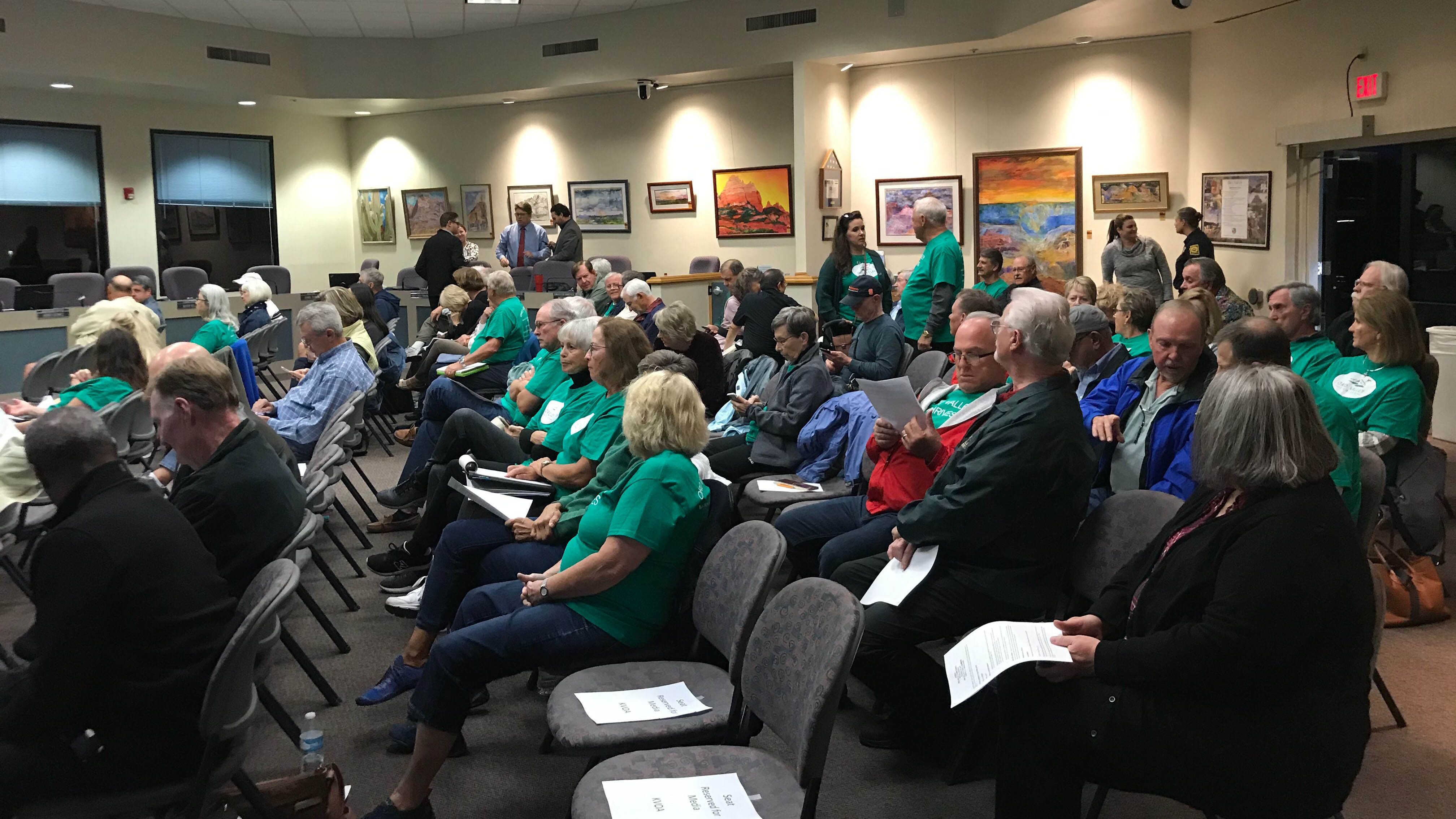 Residents of Oro Valley at a Town Council special session on Nov. 20, 2019.
Jake Steinberg/AZPM
Many in Oro Valley thought the fate of the El Conquistador golf club was settled when the Town Council voted not to close two 18-hole courses last month. Then came the question of how to pay for them.
The town purchased the courses in 2014, and they came with a long list of deferred maintenance, including a leaky irrigation system. A plan by mayor Joe Winfield passed 4-3 Wednesday, capping off a fraught year for the town.
"My plea this evening to each of us is to end the divisiveness on the issue of golf," he said. "Working together I believe we can make 36 holes of golf in Oro Valley a success story."
The plan aims to fund repairs to the Conquistador course in 2021, the Cañada course in 2022 and the clubhouse by 2023. But that isn't soon enough for some.
Council member Steve Solomon attempted to introduce an alternative that would've fixed the courses sooner, but it failed. He said delaying the repairs will end up costing the town more.
A group of residents organized under the name Oro Valley Thrives is attempting to recall Winfield along with Vice Mayor Melanie Barrett. They say the plan doesn't guarantee the golf course's future, because it will be funded on a pay-as-you-go model. They have until Feb. 19 to gather the 3,952 signatures need to force a recall election for the mayor, and 3,668 for the vice mayor.