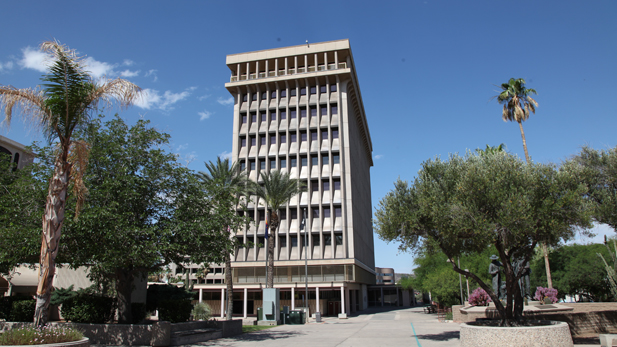 Tucson City Hall.

Andrea Kelly
Tucson voters will decide whether or not to give the mayor and City Council members raises. If the voters approve, it will be the first raise in two decades.
The last time Tucson voters approved a raise for the mayor and council was 1999. Every time it has been on the ballot since then it has been turned down.
The raise was recommended by a bipartisan citizens committee. Members said the pay bump is necessary to attract a wider variety of candidates.
"Basically, what you have is people running for office who are independently wealthy, have a spouse who has a well-paying job or retired, for the most part," said Mark Kimble, the chair of the committee.
The proposal would increase the mayor's salary from $42,000 a year to $63,000. Council members would see their salaries nearly double from $24,000 to $42,000 a year.
"At that level, council members would earn the median household income for the city as measured by the Department of Housing and Urban Development," said Kimble.
He said the cost to raise the salaries works out to 25 cents a year for each Tucson resident.