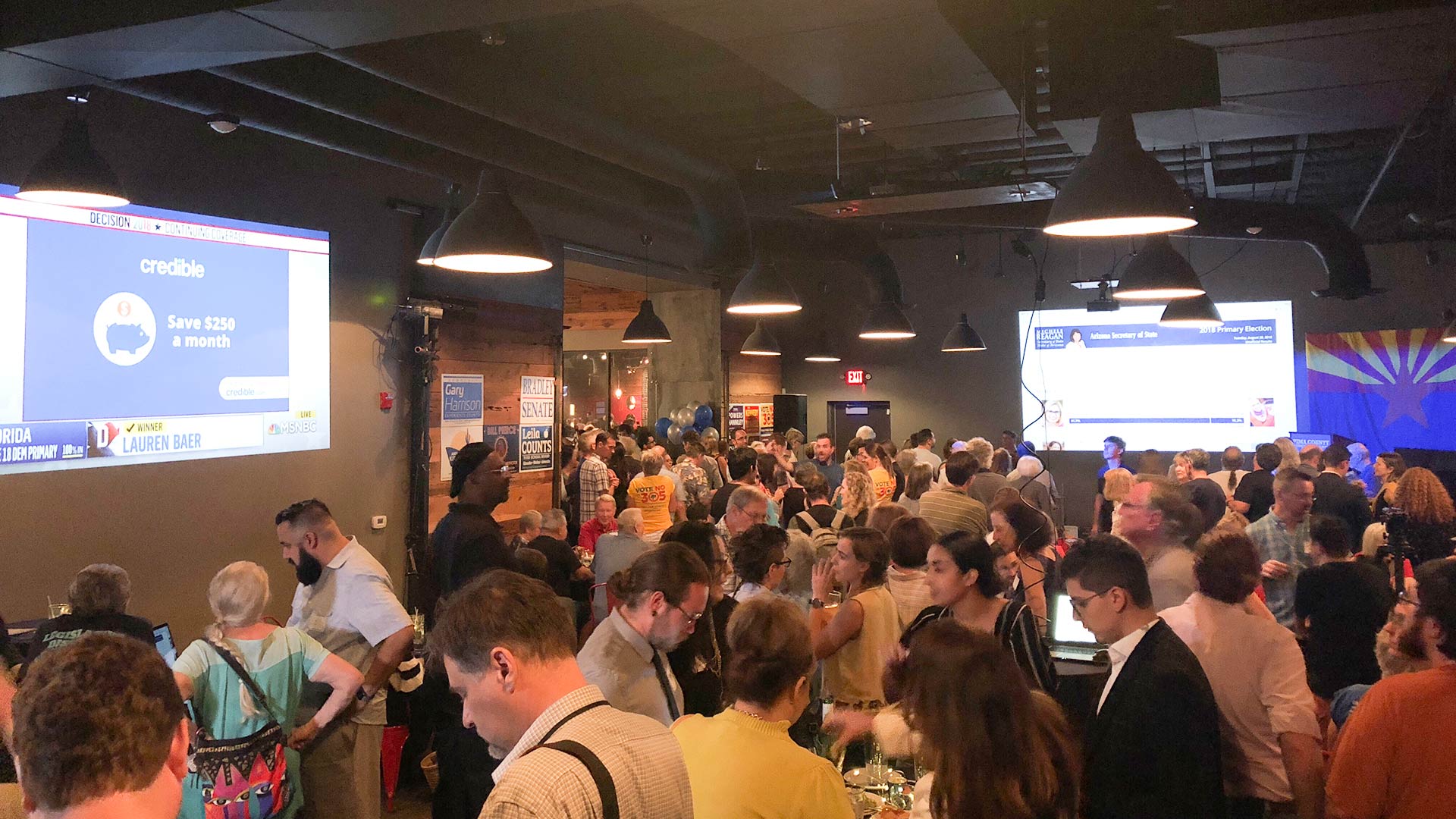 Pima County Democrats primary watch party, Aug. 28, 2018.
AZPM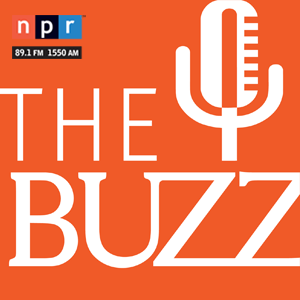 The primary election is over and the sprint to the general is underway. The heads of the Pima County Republican and Democratic parties discuss what's next.
Labor Day marks the start of the general election campaign.  While candidates concentrate on their messages, the parties have other things to worry about.
Democrats spent primary night repeating the rallying cry of unity while Republicans looked to registration for the November election.
Voter turnout for the primary in Pima County was about 33 percent. One of the main goals for local political parties is to increase the number of voters casting ballots.
Jo Holt, Pima County Democratic Party chair, said people need to remember why voting is important.
"They forget they actually are the government because that is what we do here in this country," said Holt.
She suggested that better civics and government instruction in schools might help with that.
David Eppihimer, the chair of the Pima County Republican Party, agreed with Holt's assessment.
"They think they the government just does everything and they have no knowledge of why and what was behind all of this," said Eppihimer.
Election Day is in November, but early ballots in Arizona go out October 10th.