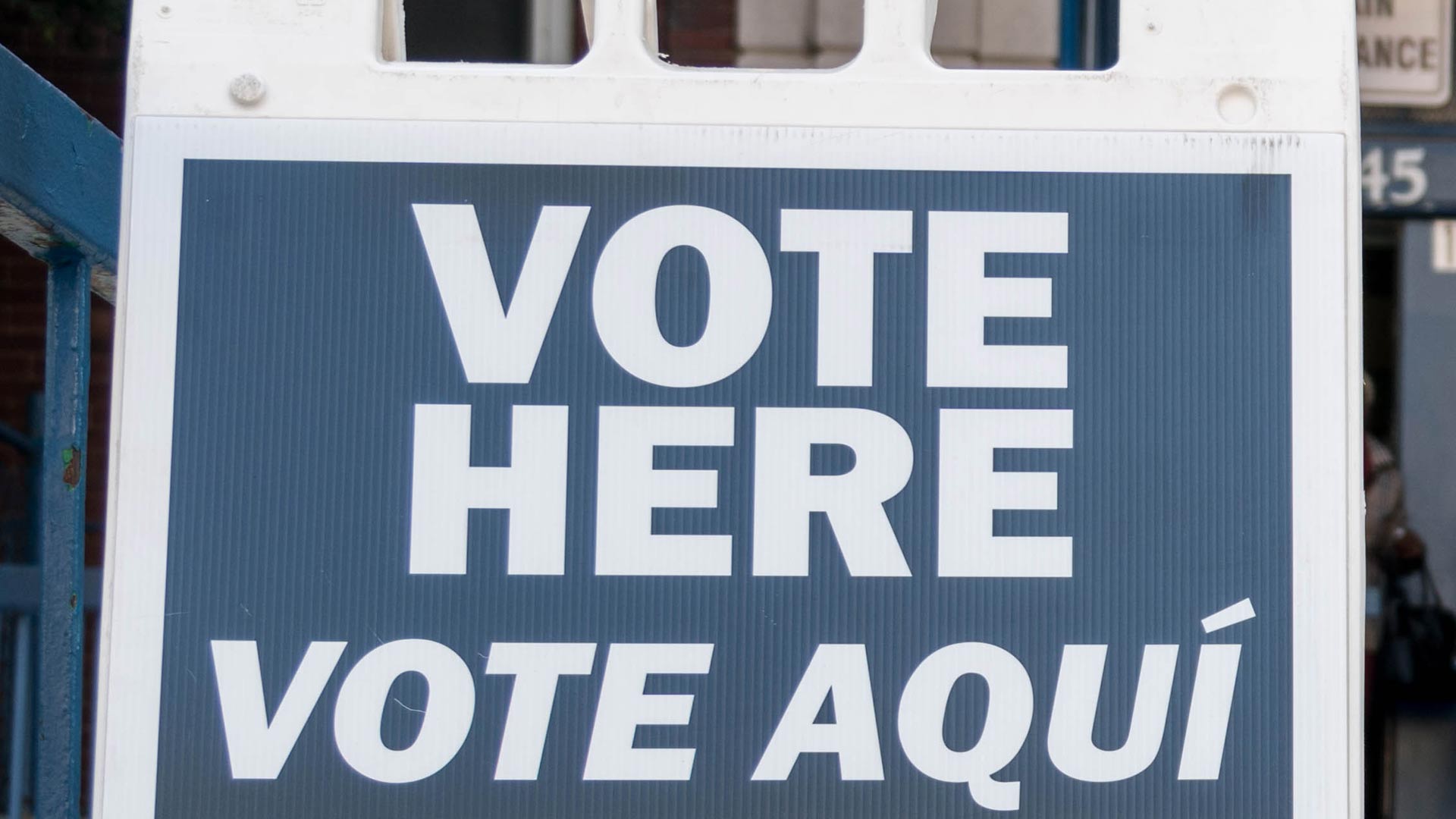 A Vote Here sign outside a polling place. (PHOTO: Lorie Shaull)
Education is the top issue for 49 percent of Democrats, according to a new poll from Data Orbital.
That contrasts with Republicans, whose top issue is the border and immigration. Education ranks third for Republican voters.
The poll illustrates a problem when the General Election rolls around and candidates try to come back to the political middle and have to court moderate voters on both sides.
"Voters are pulling in a multitude of different directions federally and it is actually just as bad, if not worse, at the state level," said George Khalaf, president of Data Orbital.
For Democrats, Khalaf said no other issue is even in double digits when it comes to ranking of priorities.