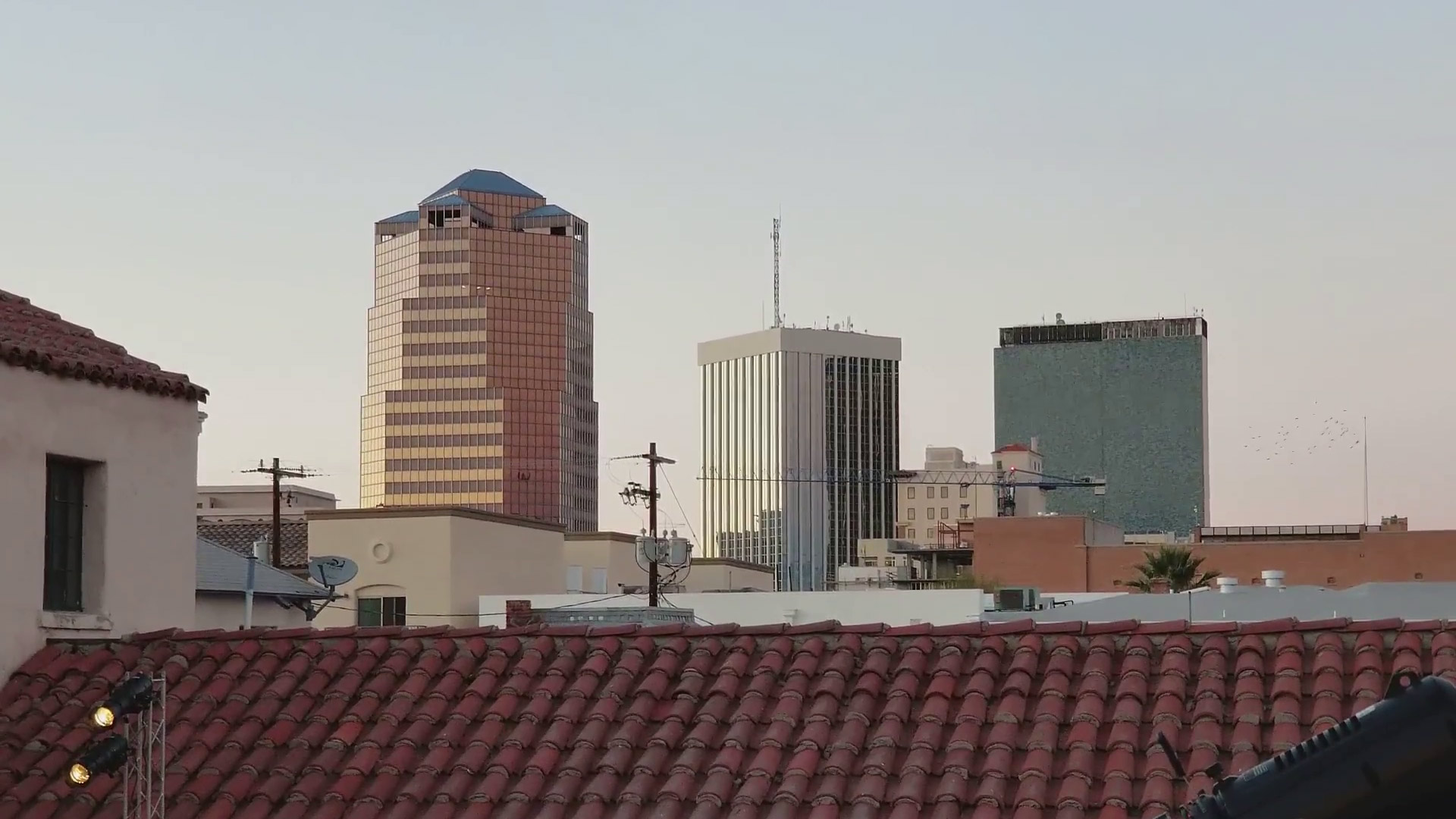 A view of buildings in downtown Tucson from the Temple of Music and Art, January 2018. (PHOTO: AZPM Staff)
The city of Tucson isn't facing a deficit for the financial year ending in June, but City Manager Michael Ortega is asking the City Council to think about new tax plans for the future based on concerns about the rising cost of retirements and health insurance.
In a council retreat last week, Ortega told those present that the sales taxes are not raising enough money to cover Tucson's costs. He presented options for raising city revenue in the coming years.
According to a University of Arizona study done last year, 11 percent of retail spending in Tucson was lost to online purchasing.
Ortega said that accounts for about $13 million in sales tax revenue the city did not get in 2017, questioning what that money could do for the City Council today, if it were available.
"That has an impact in the sales tax, which is our bread and butter in terms of city services,"
He says taxing districts for parks and fire could be an alternative but would require voter approval.
Follow Brandon Mejia on Twitter or contact him via email at BMejia@azpm.org.