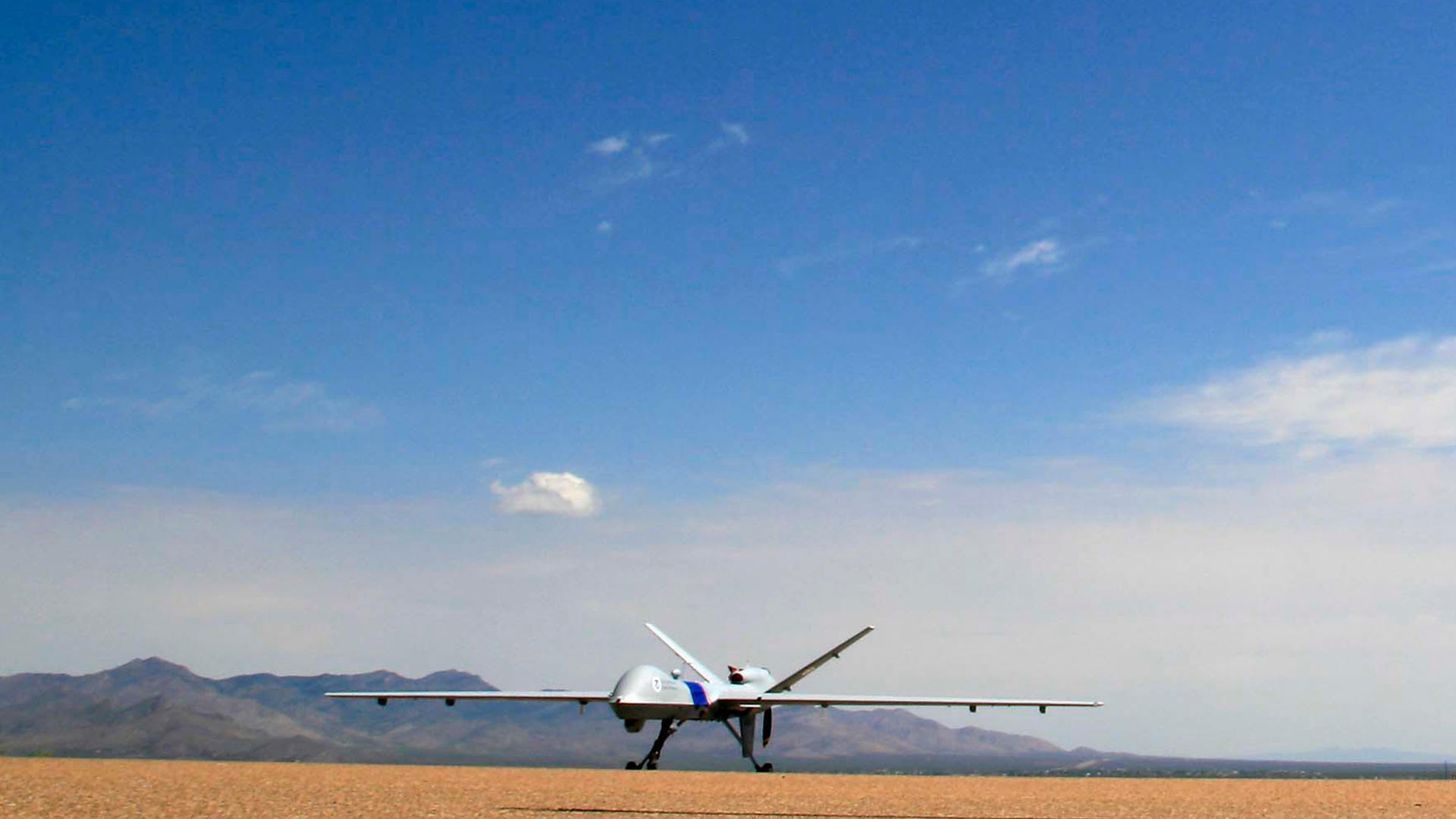 A Customs and Border Protection unmanned aircraft in Sierra Vista.
Customs and Border Protection
The U.S. Border Patrol will test at least three new types of drones in Arizona in September.
The agency is looking at everything from quadcopters that can stay airborne for about 30 minutes to larger unmanned aerial vehicles that can fly for hours.
Currently, the Border Patrol flies large drones from the airstrip at Fort Huachuca in Cochise County.

In addition to tests in Arizona, the Border Patrol will fly the new drones in Texas and Vermont.
They did not give specifics on the time or location of the tests.