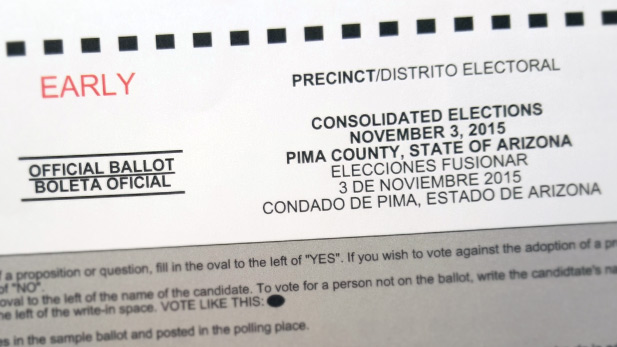 (PHOTO: AZPM Staff)
The U.S. Supreme Court Monday upheld Tucson's elections system for City Council races by saying it would not review a lower court decision that the system is constitutional.
The justices without comment let stand the 9th U.S. Circuit Court of Appeals' September ruling that the hybrid system Tucson uses does not violate the U.S. Constitution's one person, one vote rule.
The city is divided into wards, and residents can vote only for candidates in their wards during primary elections. In the general elections, the vote for council is citywide.
The 9th Circuit ruling said Tucson can justify its electoral system's design.
The September ruling overturned one by a smaller 9th Circuit panel. It said Tucson's system put many voters at a disadvantage by giving the upper hand to Democratic candidates.
Tucson Republicans had challenged the system before the 2015 City Council election and won the initial circuit court ruling one week after the election, in which Democrats took all seats.
Republican officials have continued to call the system "rigged" and said they expected a Supreme Court ruling to support their claim.