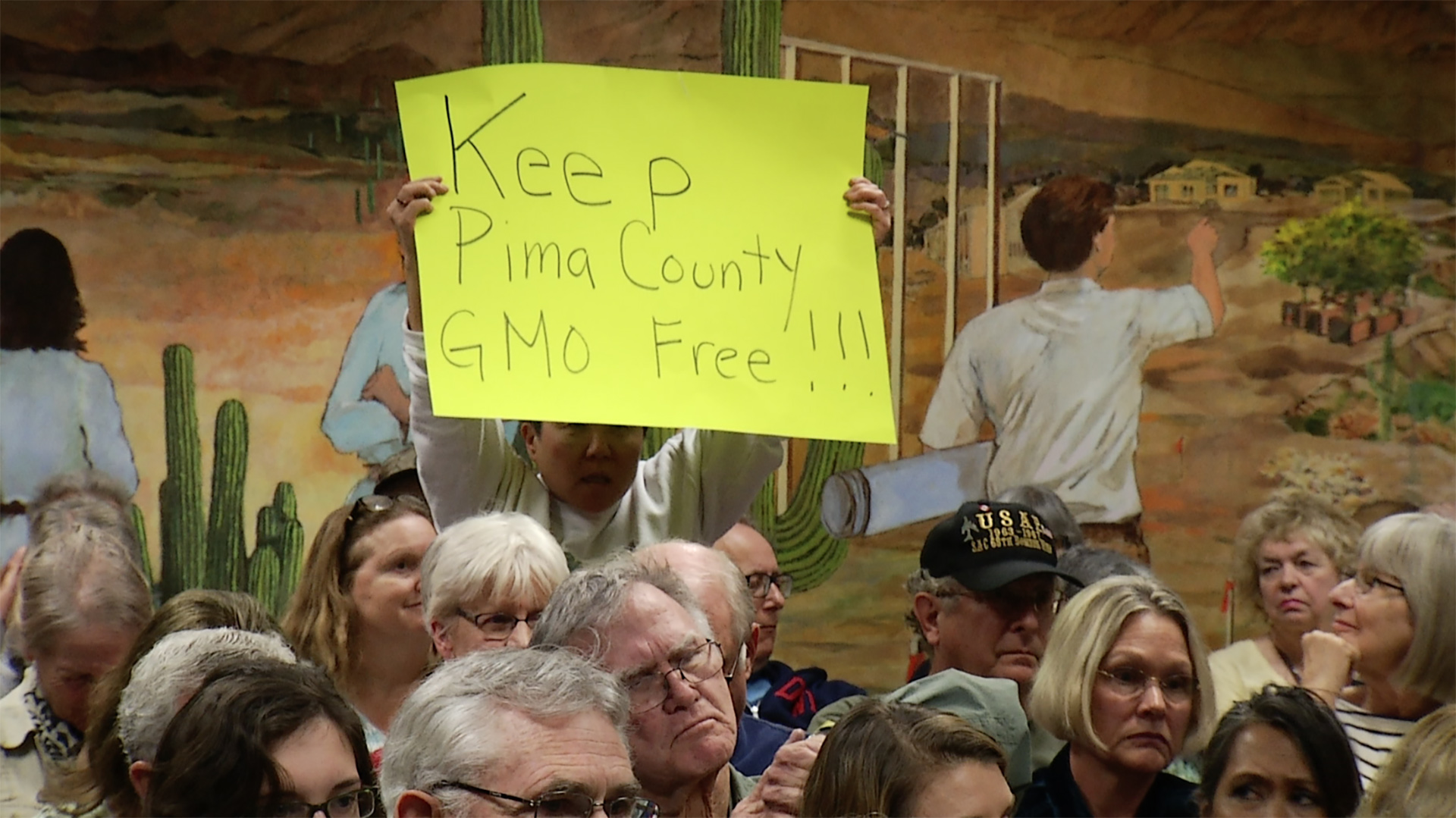 Pima County residents protest Monsanto company's plans to open a greenhouse to develop genetically modified corn seeds in Marana. (PHOTO: AZPM)
Agricultural giant Monsanto said Wednesday it told Pima County it wants to withdraw its request for a tax break and foreign trade zone status for a planned corn-seed greenhouse near Marana.
The company said it will continue with plans for the greenhouse property just outside Marana town limits northwest of Tucson.
The move, in a letter to Pima County officials, comes a week before the county Board of Supervisors was scheduled to vote on Monsanto's application for the trade zone status. County officials said development of what now is farmland would bring in much more tax revenue to the county, even with the tax break.
Monsanto declined an interview request with the project's leader, Amanda McClerren, and instead issued a statement it said was attributable to McClerren.
"We are excited to be a part of Pima County and are committed to being a good neighbor in the community with this greenhouse that combines Arizona's climate with our sustainable practices to help produce corn seeds that will help farmers around the world," the statement said. "Good neighbors listen and communicate with each other, so we value the recent opportunity to do just that."
The statement said Monsanto will give the Marana Unified School District Foundation up to $500,000 in lieu of taxes and will form a community advisory panel.
County officials have not responded to an interview request.
Public meetings on the issue have drawn widespread opposition from people who say they don't want Monsanto in the area because it pushes genetically modified crop development.

Read Monsanto's Feb. 15, 2017 Letter to Pima County
View at Google Docs | Download File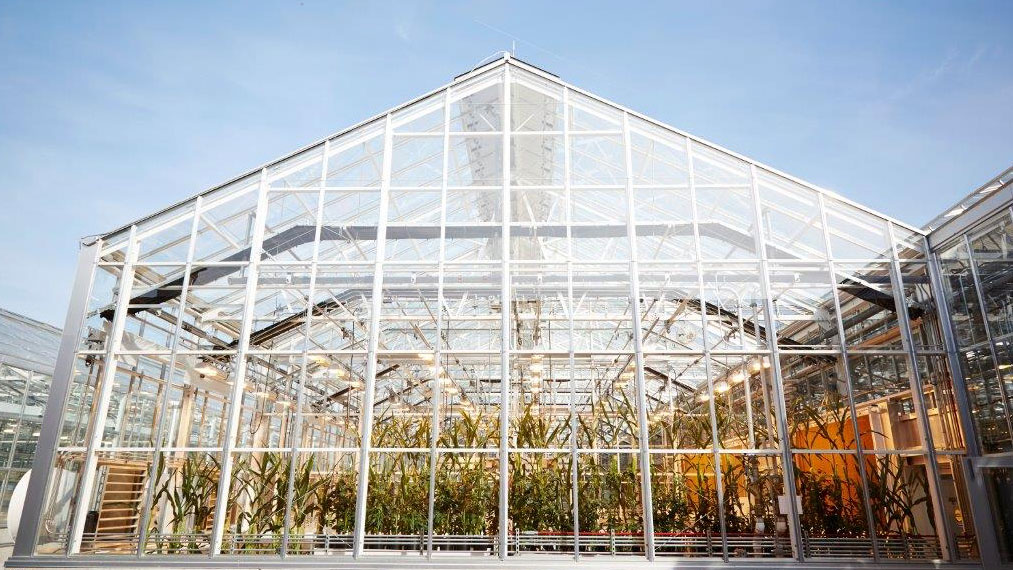 Photo depicting what Monsanto's corn-seed greenhouse near Marana will look like. (PHOTO: Monsanto)