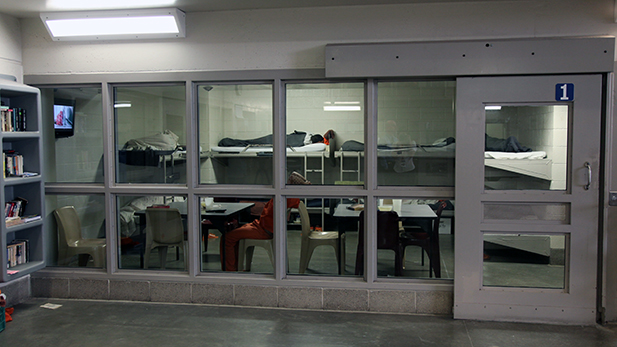 Andrea Kelly, AZPM
Arizona voters support changes to the bail system for some people accused of crimes, according to a statewide poll.
The Arizona Supreme Court commissioned the poll to measure public support for proposed reforms that would reduce or eliminate bail for some people who would otherwise stay in county jails if they can't afford bail before their trial.
More than two-thirds of people surveyed say they support releasing people from jail until their trial date, as long as the accused person has a low risk of committing a crime and is likely to show up for trial.
Among the 800 registered voters surveyed, 67 percent said a person who is not a risk to the community should not be held in jail if the only reason they are there is that they cannot afford bail.
The Morrison Institute conducted the poll in November and December for the state Supreme Court. The court created a task force to recommend changes in judicial fines, fees and bail procedures. Some of the task force's recommendations are reflected in pending legislation, meaning the Arizona House of Representatives or Senate may consider the changes this year.
Republicans, Democrats and people registered as politically independent participated in the survey, which has a margin of error of 3.5 percent.
Read the bail poll results

View at Google Docs
|

Download File