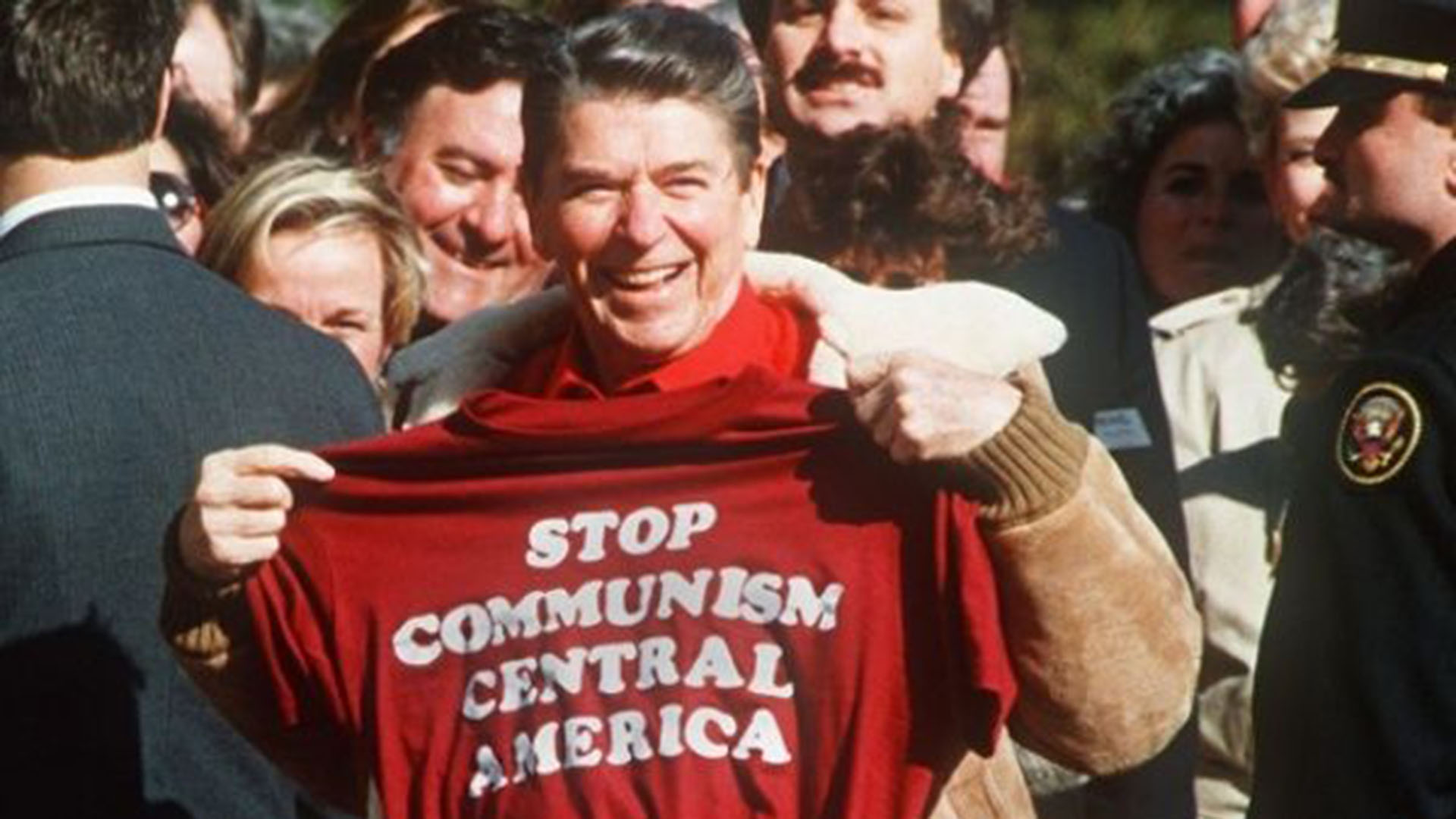 President Ronald Reagan holds up t-shirt in anti-communism rally in 1984. (PHOTO: U.S. Congressional Archives)
As violence escalates in certain countries in Central America, a report from the Pew Research Center shows a substantial increase in migration to the U.S. by individuals coming from what's known as the "Northern Triangle."
The U.S. State Department reports that of the three countries in the Northern Triangle — El Salvador, Guatemala and Honduras — Honduras is the most dangerous.
Central America was greatly destabilized in the 1980s during U.S.-backed civil wars. Many historians say Reagan-era anti-communist policies in the 1980s have led to the troubles in Central America today.
Elizabeth Oglesby is an associate professor of geography and Latin American studies at the University of Arizona.
"The Reagan administration saw all of that through the lens of the Cold War. The United States put itself on the wrong side of history in the 1980s and now we are seeing the results of that policy."
Oglesby said that in the 1980s, young people fled U.S.-backed civil wars in Central America. The U.S. refused to grant them asylum, and so many lived in hiding. Hundreds of thousands were indoctrinated into violent U.S. gangs in big cities. When those young people were deported, they left to start the same type of gangs in their home countries.

For the past three years, according to the Pew report, the largest group of undocumented immigrants coming from Central America to Arizona are unaccompanied minors. Ninety-five percent of them are from Honduras.

According to the report:
"A 2014 U.S. Department of Homeland Security document cited poverty and violence in Northern Triangle nations as forces that motivated unaccompanied children who were being apprehended at the border in large numbers. The document, which was obtained by Pew Research Center, cited rural poverty in Guatemala and "extremely violent" conditions in El Salvador and Honduras. At a conference on Northern Triangle issues this year, U.S. Vice President Mike Pence spoke of "vicious gangs and vast criminal organizations that drive illegal immigration and carry illegal drugs northward on their journey to the United States."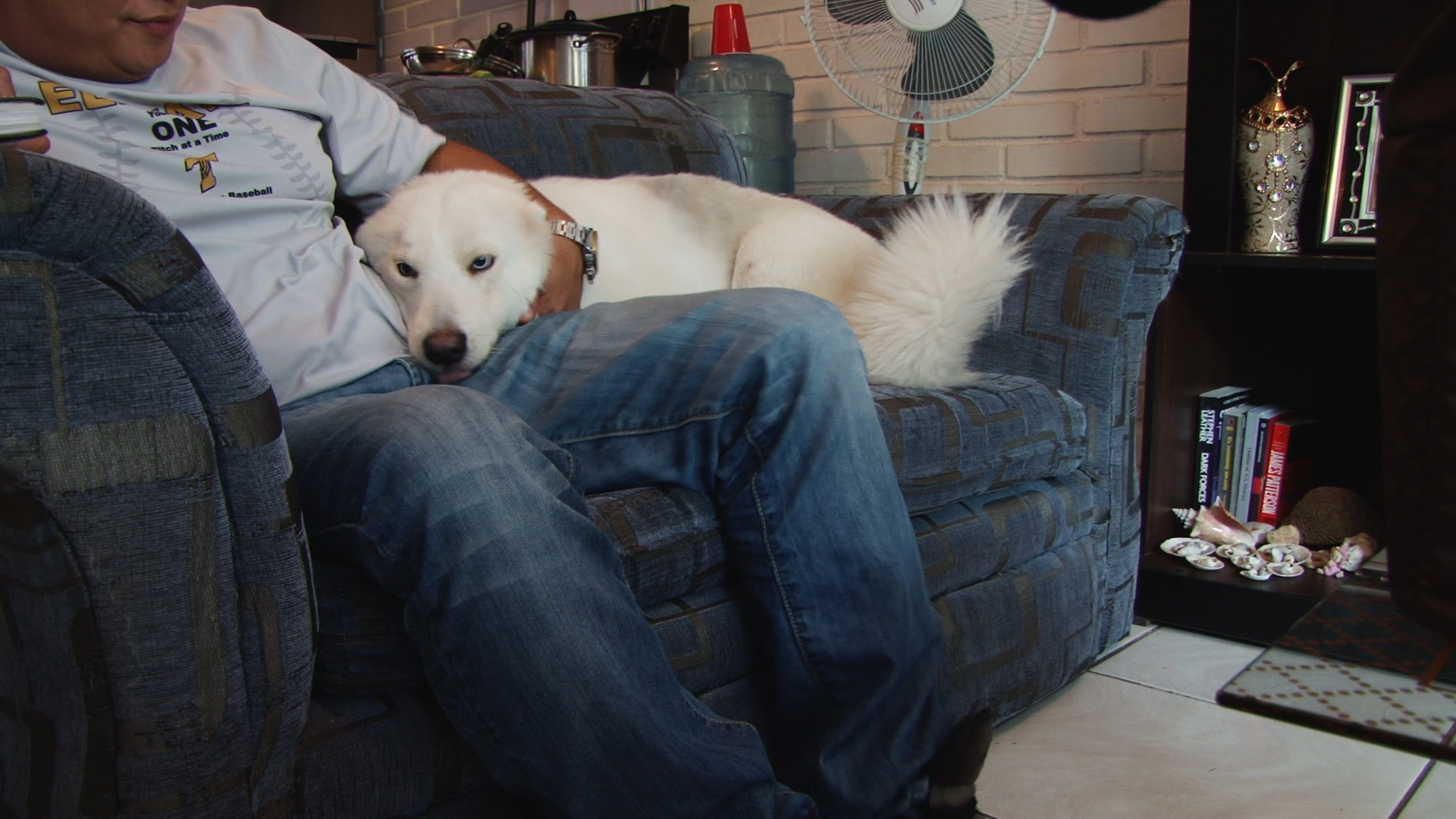 Cy Jimenez (pseudonym) lives in hiding in Honduras (PHOTO: Nancy Montoya, AZPM)
"You get shot for nothing – just for looking at somebody wrong here," said Cy Jimenez, a Honduran man Tegucigalpa, the capital city.
Jimenez is a pseudonym, as he said he was in hiding from cartel and gang members.
Jimenez fled the gang violence and the drug cartels when he was 12. He spent 10 years in the U.S., where he married a U.S. citizen and has three American-born children. Three years ago, he was deported back to Honduras.
"They rip half of your life away. They just take it, and you die and you're somewhere else. You are in the most dangerous country in the world."
The United Nations says more murders per capita are committed in Honduras than any country not in a declared war.