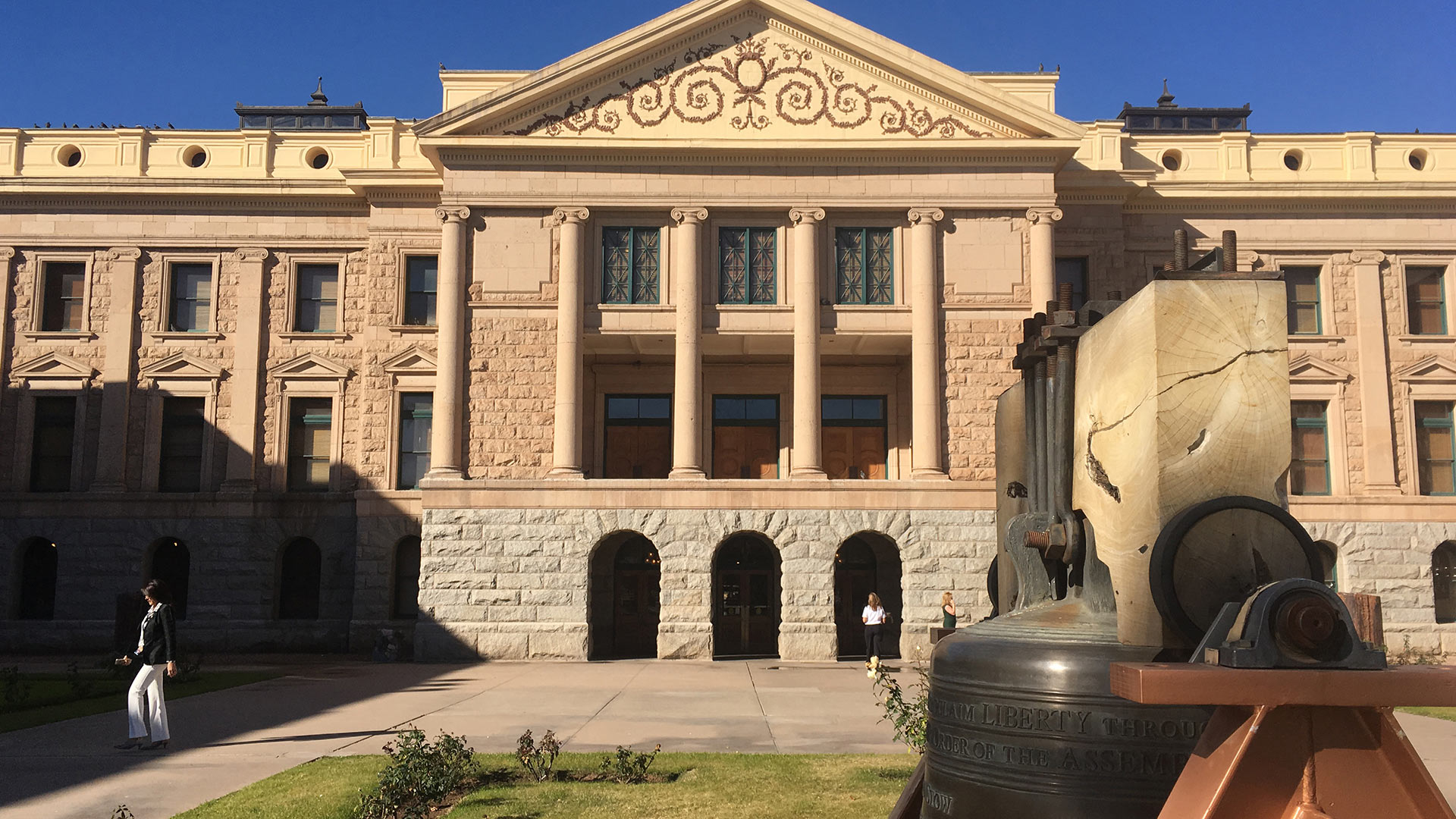 The Arizona Capitol Building. January 2017
Christopher Conover, AZPM
As cases of sexual harassment and assault dominate national news, debate has emerged over confidentiality agreements that prevent victims from speaking about against their abusers. Those kinds of agreements may become a thing of the past in Arizona.
State Rep. Maria Syms, a Republican from Paradise Valley, has introduced legislation that would make confidentiality agreements "void and unenforceable" in cases of sexual assault or sexual harassment.
"By addressing these confidentiality agreements, we're sending a message to sexual predators that you can't buy your way out of civil liability or even criminal responsibility and jail and silence victims through these contracts," said Syms.
While people may enter into confidentiality agreements, she said, her proposed legislation would render them essentially useless. The bill goes on to explicitly prohibit elected officials from entering into confidentiality agreements when they are accused of sexual misconduct.

"Elected officials serve the public trust and, as a result, we are held to a higher standard."
State lawmakers will discuss Syms's bill when the legislature reconvenes in January, and she said she's confident it will pass.
"We're at a watershed moment in our country and I think it's an opportune time to have this conversation," she said. "And I think with all this sexual harassment and assault coming to light, it's important to examine how we can do better as a state in the future."