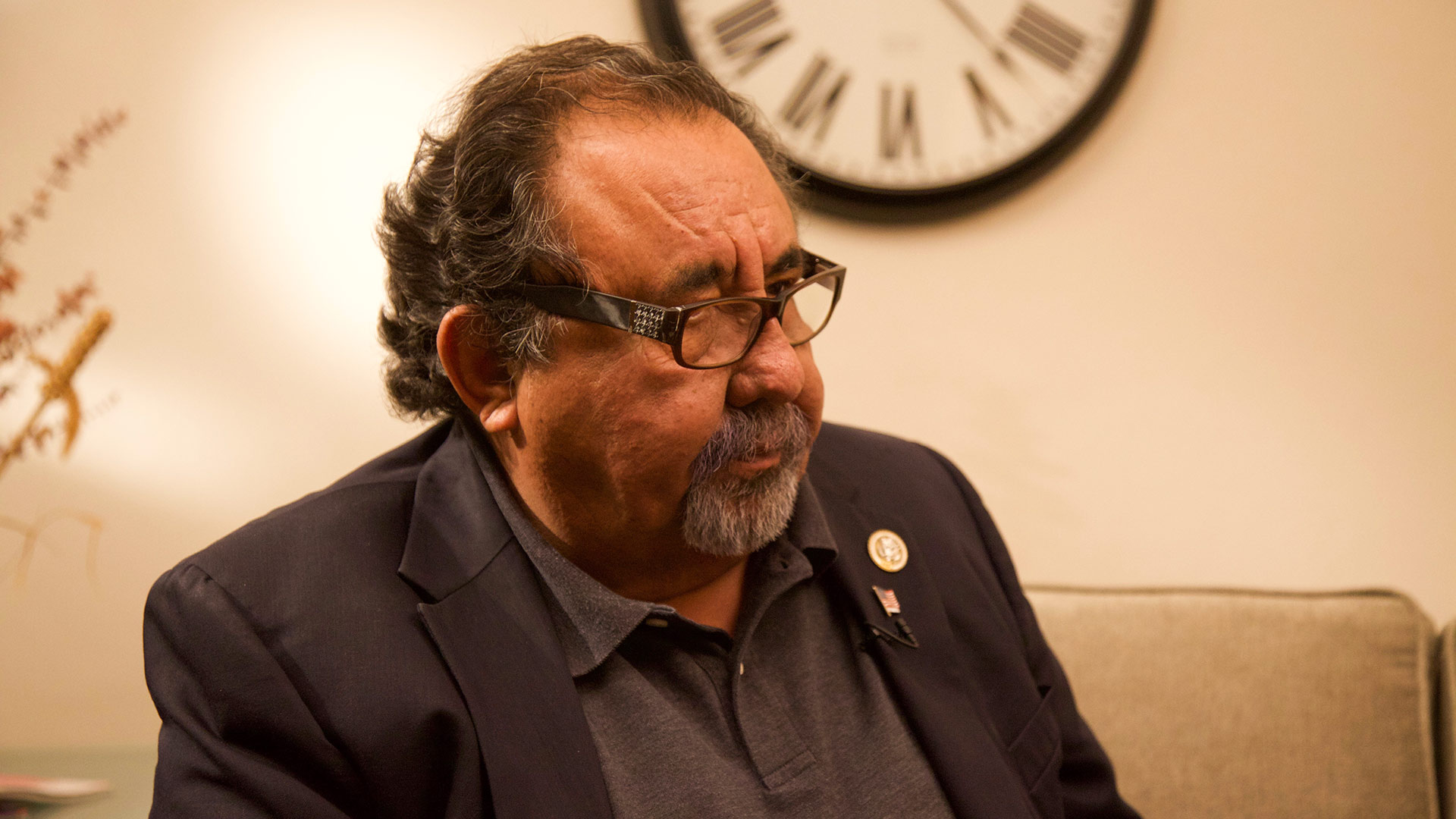 U.S. Rep. Raúl Grijalva in the Arizona Public Media studios, Nov. 20, 2017. (PHOTO: Nick O'Gara/AZPM)
Members of Congress are fielding accusations of sexual harassment and assault in their ranks. Speaker Paul Ryan said he will not tolerate it and is requiring mandatory training for House staff and elected officials.
Rep. Raúl Grijalva, a Democrat from Arizona, said he is happy to see the training but there needs to be more.
"Not only do we have to train but we have to have a responsive system that fully investigates," he said.
Grijalva said beyond investigations there must also be consequences, including being thrown out of office. He said training and talking only gets the House "halfway there."