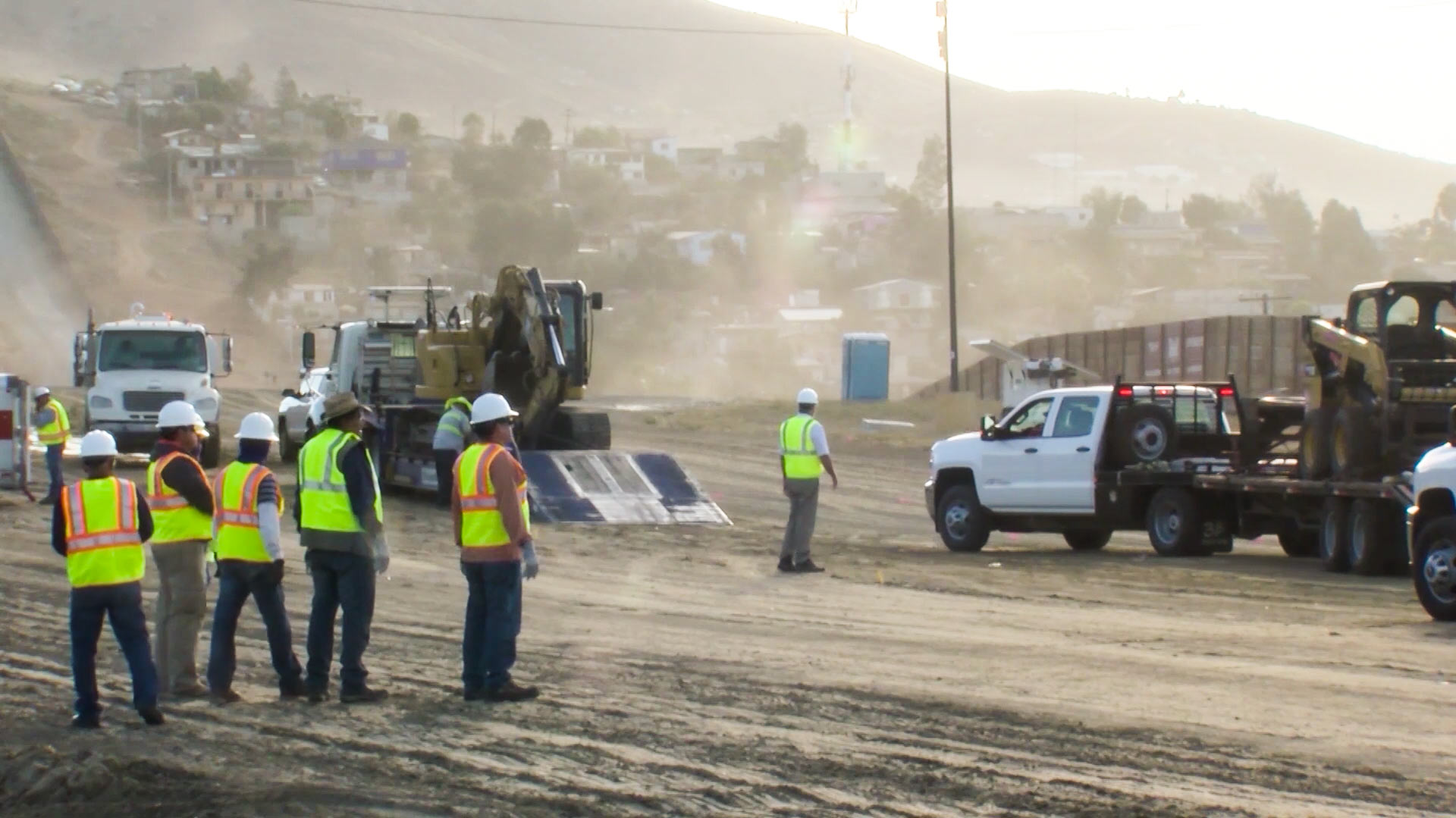 Still image from a video released by the public relations department of Customs and Border Protection showing the start to construction of border wall prototypes. (PHOTO: Customs and Border Protection via dvidshub.net)
U.S. Reps. Ruben Gallego of Arizona and Beto O'Rourke of Texas filed legislation to prohibit the federal government from using eminent domain to build the proposed border wall.
"It violates people's property rights. It will violate very sensitive environmental settings and different types of species," said Gallego
Eminent domain is a way for governments to get property for projects like roads, utility rights of way and parks.
Gallego argued that eminent domain is something the government should use sparingly.
"This does not fulfill the requirements of eminent domain. We, as Congress, have the right to block abuses of power," he said.
The proposal would not help the Tohono O'odham Nation, which is fighting to keep the wall from crossing its tribal lands.