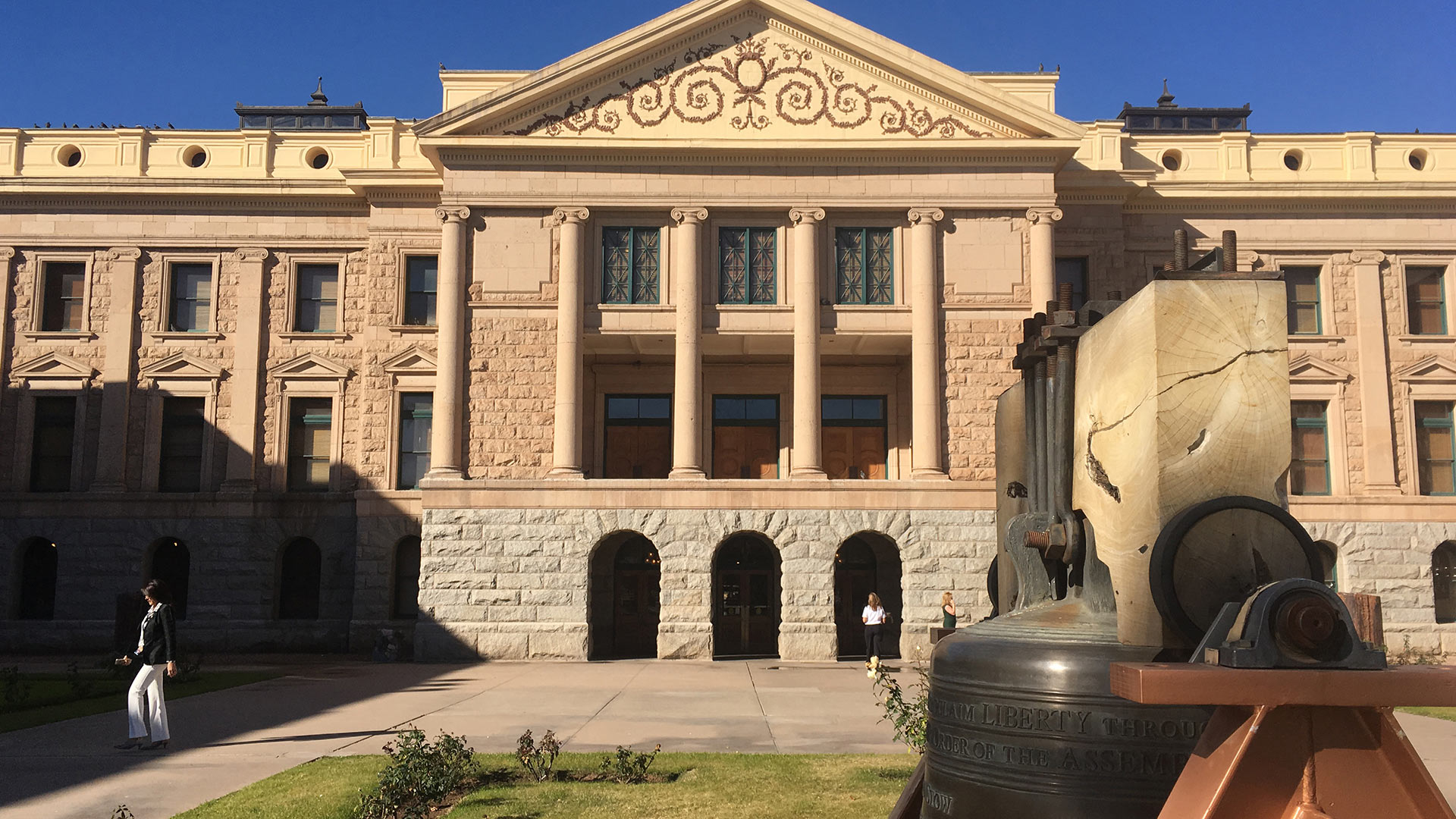 The Arizona Capitol Building. January 2017
Christopher Conover, AZPM
Arizona Rep. J.D. Mesnard said sexual harassment will not be tolerated in the Arizona House of Representatives.
The House speaker made those comments Friday afternoon in Tucson after Rep. Michelle Ugenti-Rita posted a letter recounting what she called "aggressive and brazen" sexual harassment when she first joined the Legislature in 2011.
Mesnard commended Ugenti-Rita's courage for coming forward.
He also said her accusations must be taken seriously.
"We are going to look for ways that we can improve our policies," Mesnard said.
In her letter, Ugenti-Rita wrote that she took her complaints to House leadership at the time, but they said nothing meaningful could be done since they were not the employers of members of the Legislature.
Mesnard was not a member of the leadership team at the time. He and Ugenti-Rita joined the Legislature the same year.