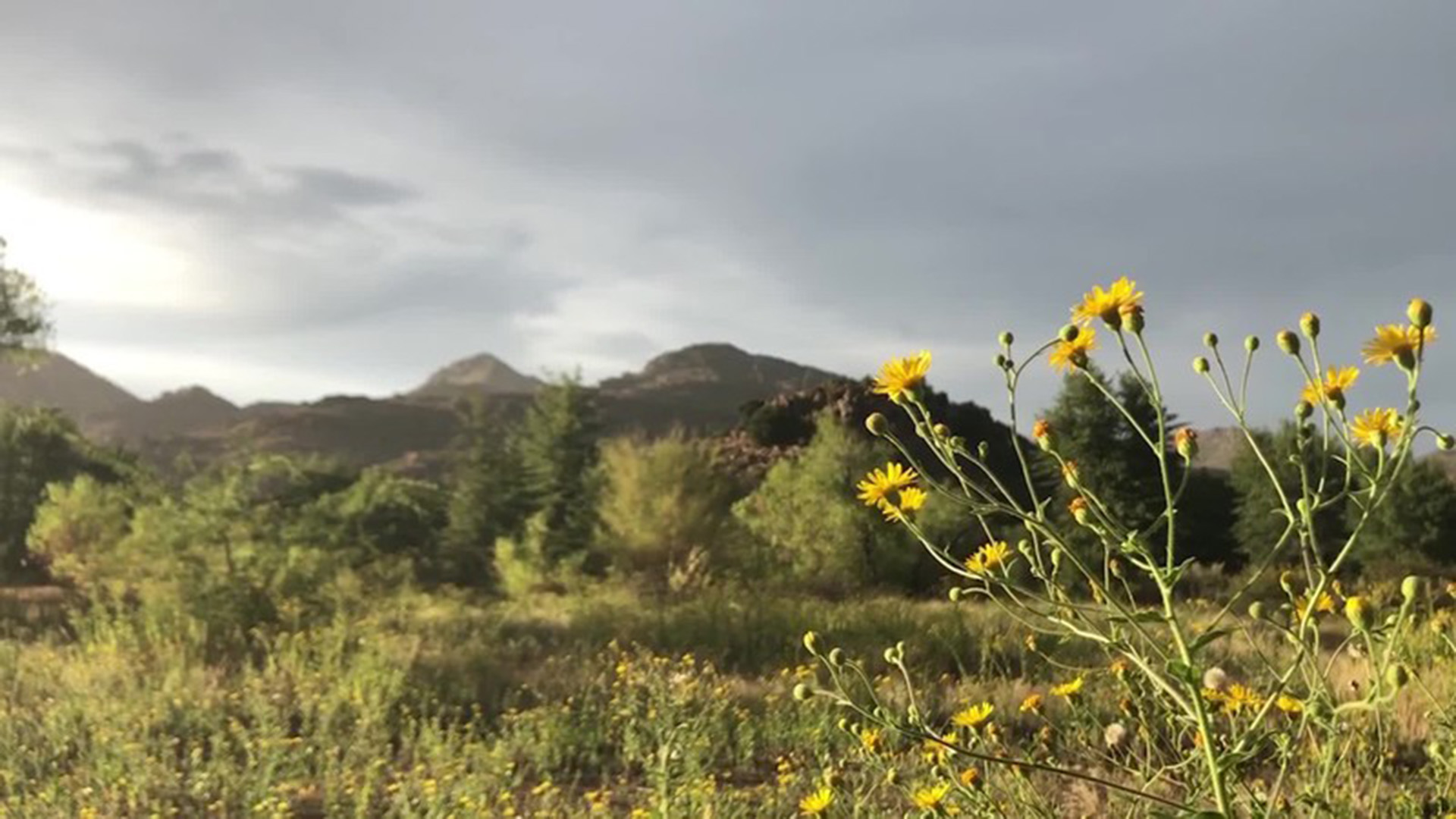 A scene from the Oak Flat campground, a site sacred to Apache peoples and the epicenter of lawsuits trying to block the development of a large copper mine.
Courtesy of Russ McSpadden/Center for Biological Diversity
Since Congress approved the land swap of Oak Flat, an Apache religious site near Superior, to Resolution Copper in 2014, people have been trying to reverse it without luck. The U.S. House Natural Resources Committee has passed a bill that would do just that.
This is a first for the Save Oak Flat Act, said Congressman Raúl Grijalva of Arizona who introduced the legislation in March to block the land swap of Oak Flat. He said the committee discussed the economic impact of a possible mine but said what's important are Indigenous religious rights, sacred sites and what he calls the "sweetheart deal" given in Resolution Copper within that midnight rider in must-pass legislation. The act passed through the committee along party lines and will next go to the House floor.
"This is not about stopping mining across the vastness of this nation. This is about how we mine and where we mine," Grijalva said.
He said he'd also like to see water used wisely and have reclamation efforts of abandoned contaminated mines funded by royalties, which aren't required, according to the 1872 General Mining Law
Grijalva said though he's introduced this legislation before, this is the first time it's been really debated in committee. He credited this change in part to the consistent opposition some Indigenous groups have had against the mining project.
"They see this as an important precedent about religious freedoms, first amendment freedom for Native American in regards to their religious practice and their sacred sites," Grijalva said.
The committee heard testimonies from opponents and a supporter of the proposed project in April.
Mayor of nearby Superior, Mila Besich, said in that hearing "mining will always be part of [the town's] economic DNA."
"Superior needs jobs and private capital investment, so we can continue to thrive. The land exchange is mission critical to Superior's ability to attract housing and economic development opportunities," Besich said.
If developed, the mine would become one of the largest in the country, and eventually Oak Flat would collapse into a massive crater, denying Apaches access to the site.