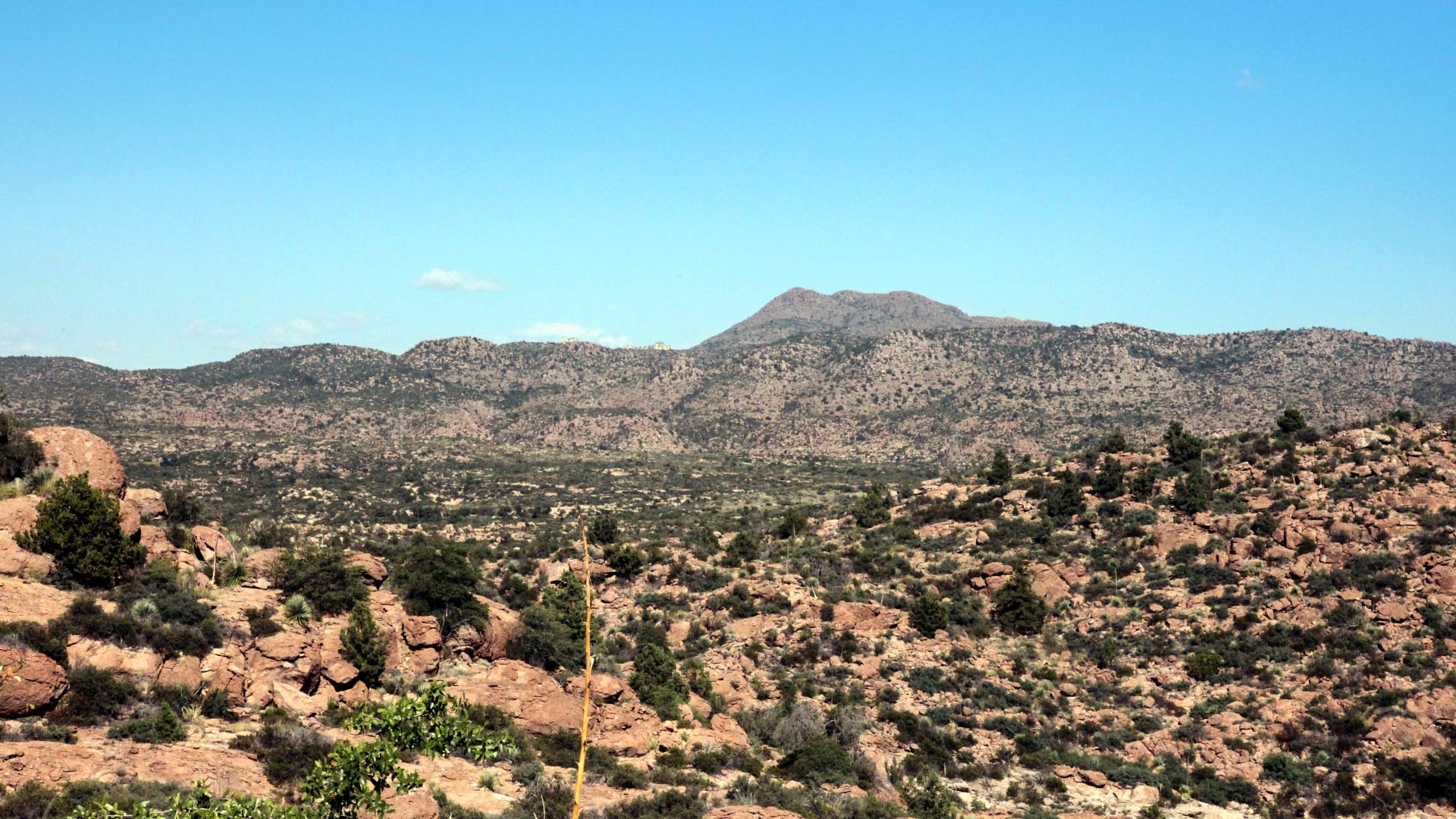 Oak Flat, east of Superior, Arizona. A company proposes to build one of the world's largest underground copper mines at this location.
AZPM
Oak Flat is a sacred site for Apache peoples, but for others it's a possible copper mine. The U.S. House Subcommittee for Indigenous Peoples of the United States heard Tuesday from lawmakers and witnesses to discuss the Save Oak Flat Act.
Rep. Raúl Grijalva (D-Ariz.) introduced the act to the U.S. House in March and its intent is to reverse a section of 2014 law that mandated the swap of land within the Tonto National Forest, that includes Oak Flat, to a copper company, Resolution Copper. During the hearing, a parade of lawmakers and a couple of witnesses made their cases as to why or why not Oak Flat should be saved.
Rep. Jesús "Chuy" García (D-Ill.) said he spoke to a girl named Vanessa a year ago who told him about the importance of having a coming of age ceremony at Oak Flat. He said she's San Carlos Apache.
"It may not be our religion, but to Vanessa's family the death of the land is the death of their daughter who will be unable to become one with the earth," García said.
Oak Flat is a sacred Apache site, but it also sits atop one of the largest undeveloped copper deposits in the world. One day, the mining would create a massive crater, engulfing Oak Flat.
The town of Superior is close to mine project site and would benefit economically if it does go through. Mayor Mila Besich said "mining will always be part of [the town's] economic DNA."
"Superior needs jobs and private capital investment, so we can continue to thrive. The land exchange is mission critical to Superior's ability to attract housing and economic development opportunities," Besich said.
One of the other objections to the copper mine is the amount of water it would use — Environmental geologist Jim Wells compares it to the supply needed annually to sustain a city of 140,000 for 50 years.
Wells said the project would use at least 250 billion gallons of water.
"This represents a massive new water demand in a region already experiencing water shortage. This mine would need a tank the size of a football field 147 miles high to hold all that water," said Wells.
The Save Oak Flat Act has yet to be decided in the House.