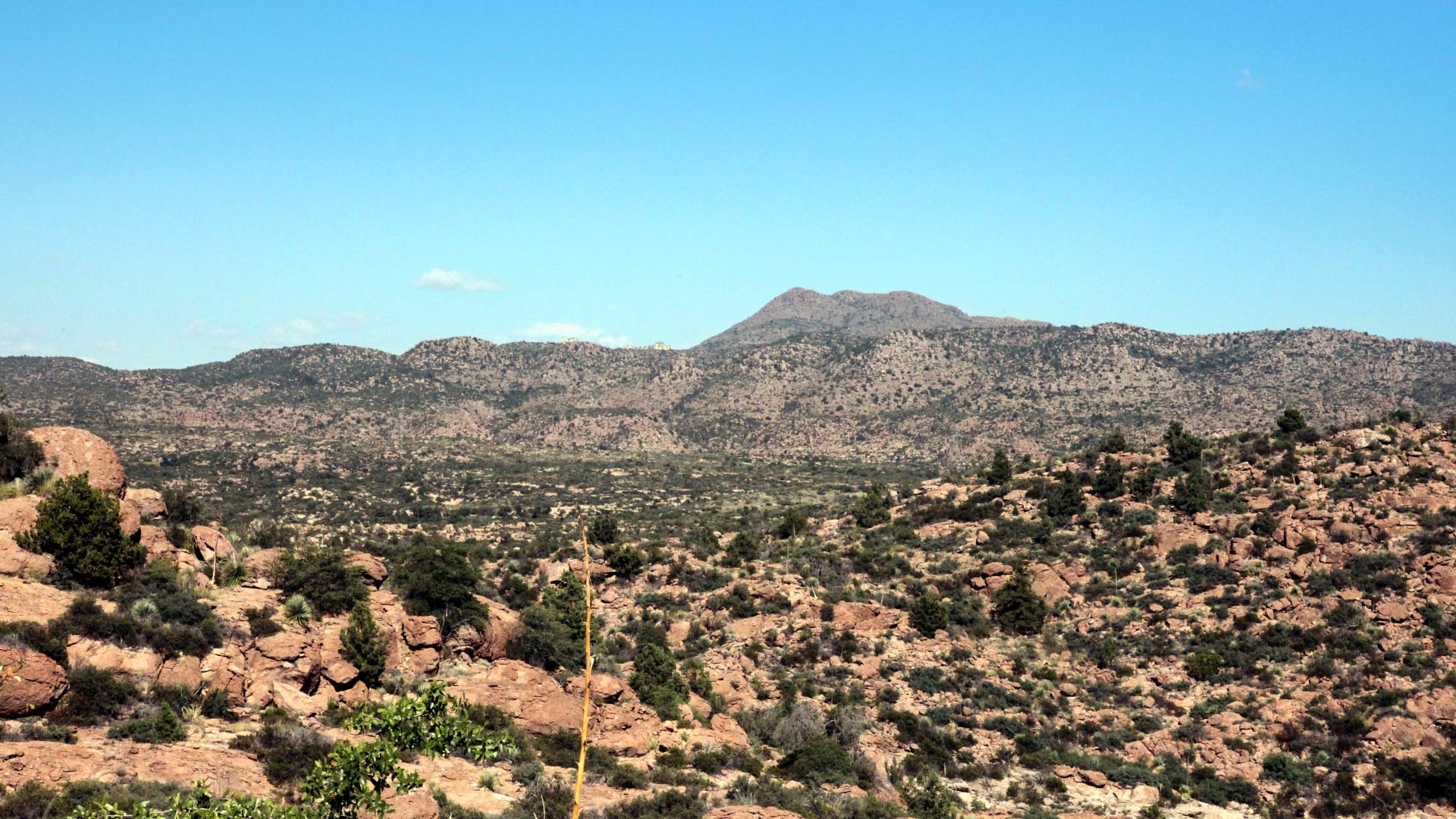 Oak Flat, east of Superior, Arizona. A company proposes to build one of the world's largest underground copper mines at this location.
AZPM
A nonprofit advocating for the protection of Oak Flat, an Apache religious site, filed an emergency appeal Tuesday in its pursuit to overturn a federal judge's decision to allow the site's transfer to a copper company.
This emergency appeal is meant to speed up the legal process as March 11 approaches – the day the federal government is expected to swap thousands of acres of Tonto National Forest land, which includes Oak Flat, for land owned by Resolution Copper, a subsidiary of international copper companies. If the land transfer takes place, the proposed copper mine would be one of the largest in the country, transforming Oak Flat into a crater and extinguishing Apache religious practices there.
"Being driven from our ancestral lands and imprisoned on reservations is still a deep wound borne by the Apache people," said Wendsler Nosie Sr. the founder of Apache Stronghold and former chairman of the San Carlos Apache Tribe in a press release. "Now, the United States government is trying to sell us out again—making way for a foreign company to desecrate our sacred land."
The nonprofit filed an appeal Feb. 18 to the federal judge's preliminary injunction ruling.
"My people are pleading with the court to stop this unconstitutional destruction of native land and preserve Oak Flat so that we can continue taking our children and our grandchildren there to worship and pray," Nosie said.